Now that my blog is now read more widely than just Him, my parents and a very supportive neighbour, I am frequently asked some of the questions below.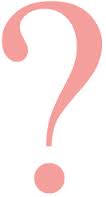 Here are my answers:
Why do you blog about your life?
I love to write and (in January 2012) I had no idea anyone would be remotely interested in my life. I was wrong, it seems. Sharing my experiences – whether it's a recently opened restaurant/my travels/shopping/family life/beauty – feels fun and exciting. I hope you think so too…
Who takes the photographs on Life of Yablon?
I take all the photography – mostly with an iPhone – to be as unobtrusive as possible. Do follow me on instagram to see all my pics.
What do you do?
I'm a social media/digital marketing consultant and a lifestyle copywriter. I usually work from home while the Smalls are at school and then enjoy their company after mid afternoon pick-up.
Do you make money from your blog?
I always find it amusing how shamelessly I am asked this question!
Most importantly, I only write about things I really honestly like. And this includes my sponsored blogs too. (I have been offered BIG opportunities with brands I don't rate.)
I use Skimlinks as my affiliate partner and my banner ads should be pretty or at least neither offensive nor irritating.
If you are interested in sponsoring Life of Yablon – read this and do shoot me an email!
What's your policy on moderating comments?
I love your comments and welcome feedback on the posts and the blog as a whole. Not everyone will love reading about my life and so all I ask is that you depart without leaving a horrible comment.
How can I get in touch?
Do email me: editor(at)lifeofyablon.com or follow me on Twitter.
thank you!  Emma xxx