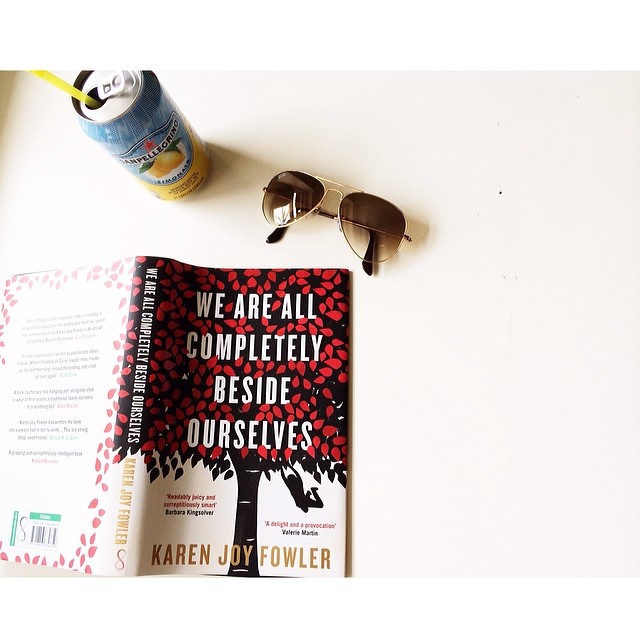 Well, I know I am.  Completely and utterly BESIDE myself to talk about this book with someone.  Anyone.  Now.  I haven't felt like this since I read We Need To Talk About Kevin.  This time though I need to talk about Rosemary Cooke and her upbringing because I'm beyond fascinated by what I have just read.
Rosemary , who has just started university, has decided not to tell anyone about her unhappy family history.  In fact, she has even managed to block out certain memories so that she can't recall some of the more pivotal moments of her childhood.
Unusually, I didn't read any reviews of this book before I opened the front cover last week.  And, I literally GASPED out loud when – pretty early on – Karen Joy Fowler (The Jane Austen Book Club) revealed the Cooke 'family secret'.  From there, suddenly it all began to make sense.
So, I can't spoil it for you by the story away. But I can urge you to buy it as soon as you can and to call me once you've finished reading it so that we can discuss… (oh and no reading from the back in the bookshop either – you'll ruin it all).
Whether you work it out before I did or not, the essence is so very true for most of us.  Because there are certain aspects of family life that you might never want to share with all and sundry.
Based on the fact that I was waking at 6am and tiptoeing into the spare room to sneak in some extra reading time, I'd give this book 10/10.
We Are All Completely Beside Ourselves by Karen Joy Fowler (Serpent's Tail)