I've been patiently waiting for the documentary Finding Vivian Maier to open in the UK.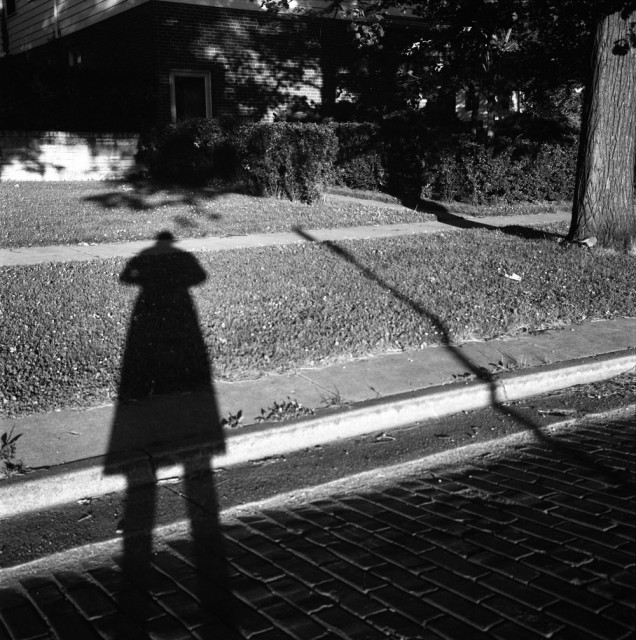 In fact, since my brother first alerted me to the curious nanny living in 1950s Chicago, I've been properly obsessing over her work, life and unexpected talent.
Last night was the first opportunity to see the historian John Maloof's film as it opened at The ICA on The Mall.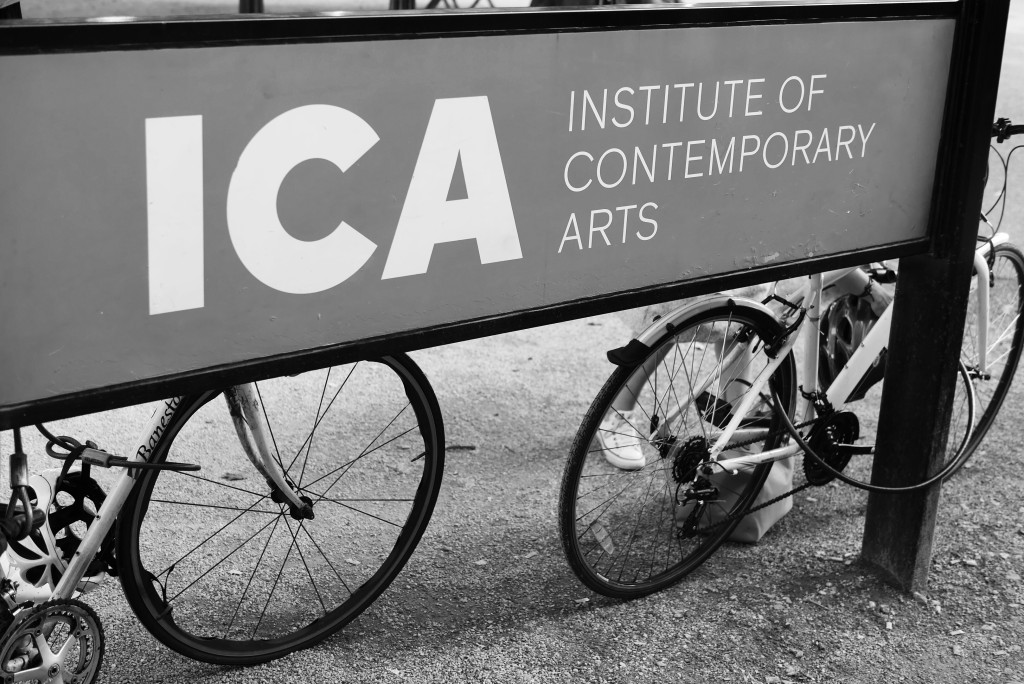 I had arranged to meet the portrait photographer Abigail Zoe Martin underground en route to the screening so that we could catch up on life before the pictures took over.  (Much against her will, I forced her to pose for a couple of shots!)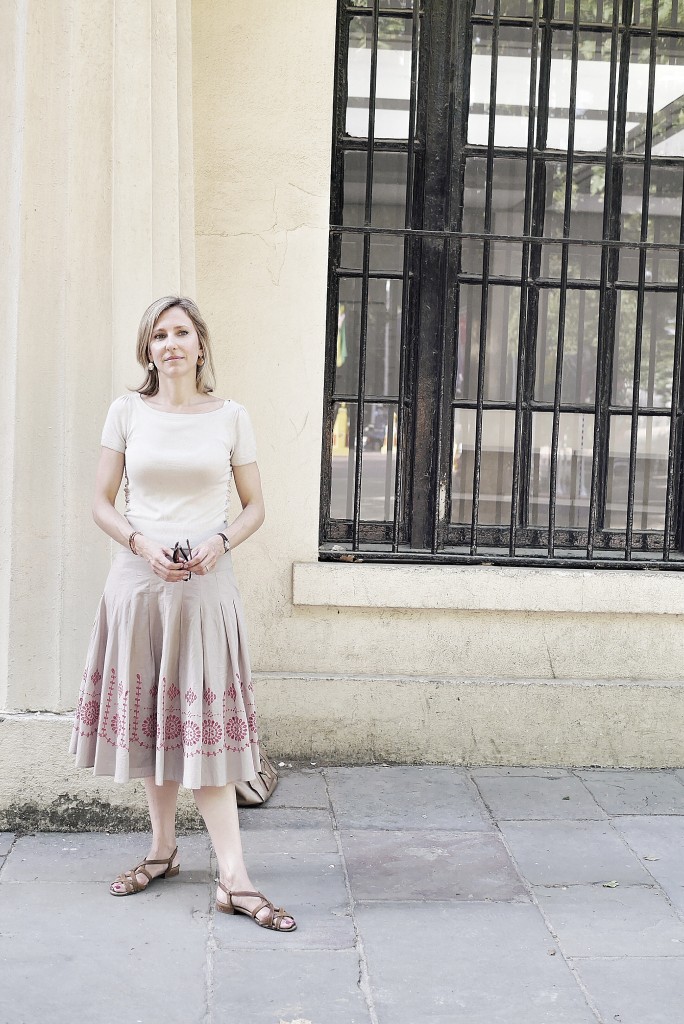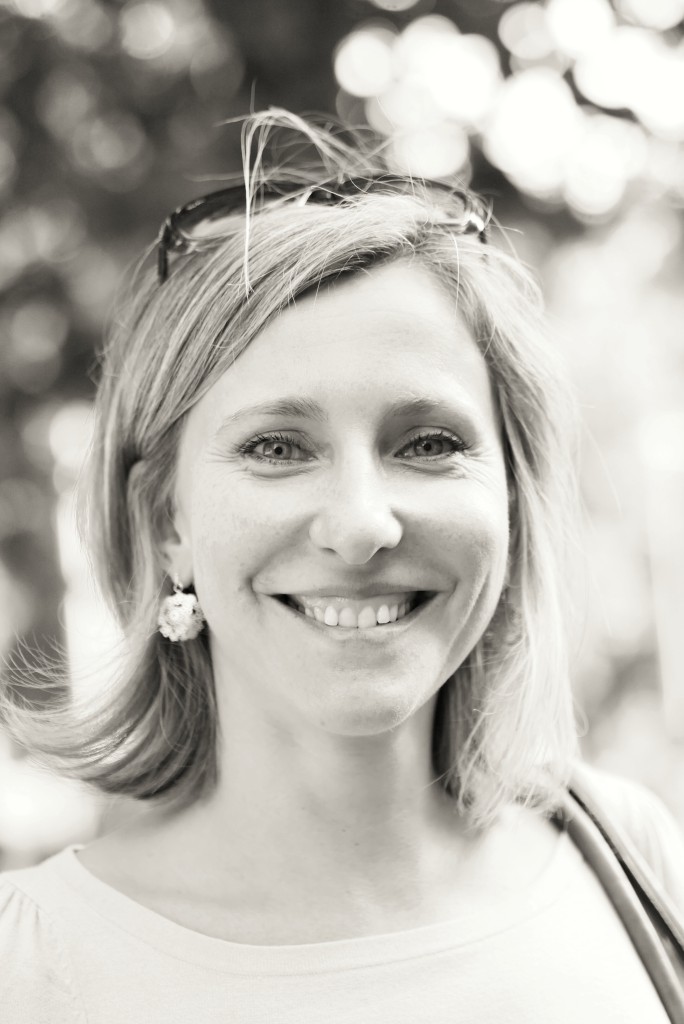 Abigail's work is always interesting.  She shoots for those big glossie mags (as well as the even bigger all-important corporates) who need impressive portrait photography to go with an interview of someone famous.  Or simply those who are on their way to becoming famous.
I first met Abigail when she was commissioned to take a shot of me for a charity project.  I was spilling my BRCA beans and – seeing as it was before Angelina Jolie spilt hers – the magazine needed living proof of life after a double mastectomy.
Anyway, we hit it off, worked out we lived in the same area and now regularly bump into each other in the local swimming pool's fast lane.
She's quirky and funny and interesting – and I reckon that's one of the reasons her work is so good.
Anyway, back to Vivian.  Or Ms Maier – as she was called by the children in her care.  Posing as a nanny, this New Yorker (of French Austrian stock) was drawn to people she encountered on the streets of the city.  Her work is outstanding (hence my obsession) and increasingly admired as her story and images spread outside of the US.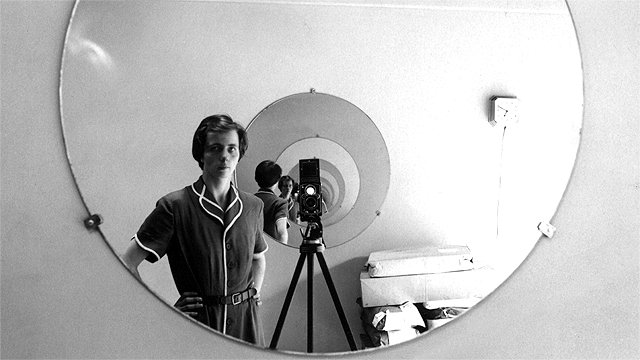 Throughout the film, Maloof (who discovered her work by accident seven years ago) is asking all those questions I also want answers to.  How did Maier achieve these perfect shots, why did she never want to show off her work and why did piles and piles of negatives remain undeveloped in storage boxes?
Abigail and I uncomfortably sensed that there was also a darkness to Vivian.  The film eventually reveals this mad (as well as cruel) side, her isolation, paranoia and the curious life she led as a self-confessed 'a spy'.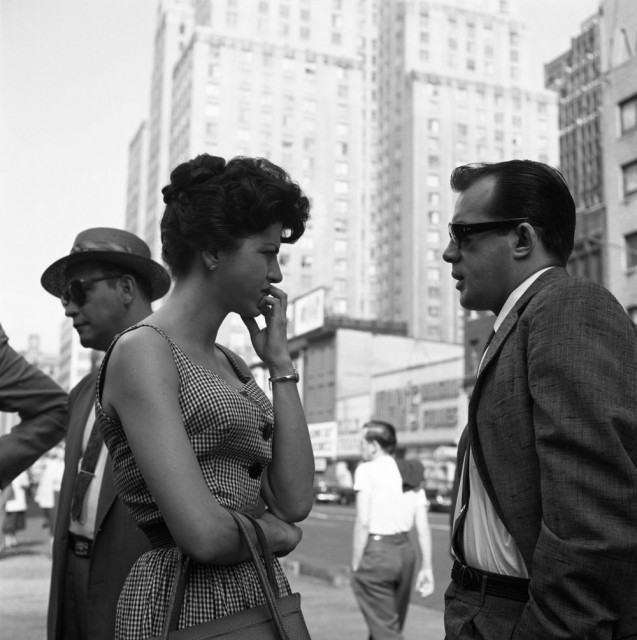 So was this just a nanny who strolled the streets with her Rolleiflex camera capturing daily life or was she an artist producing some of the most intriguing and poignant images which can easily be compared to those by Henri Cartier-Bresson and Diane Arbus?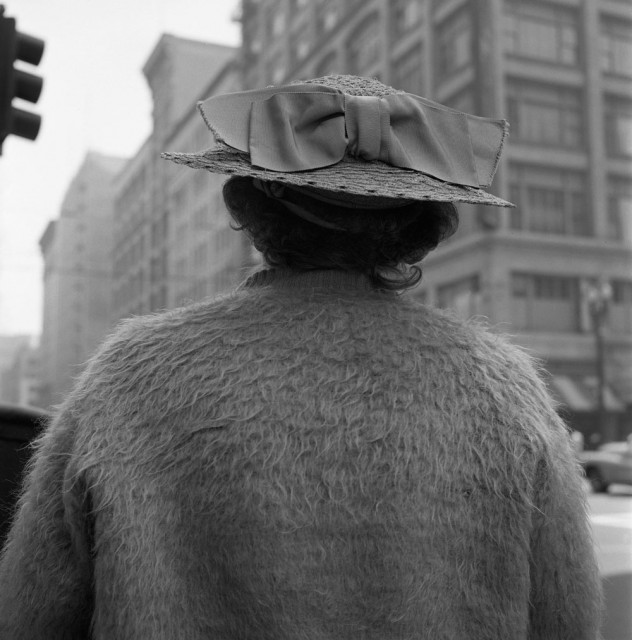 And how much did her mental turmoil contribute to her impressive work?  Did she resent her well-heeled employers or yearn to be cared for by them in a world where she seemingly had neither real friends nor family?
Her life (Maier died alone in 2009) remains much of a mystery and, of course, this makes her art that much more fascinating.  I'll be buying Finding Vivian Maier on DVD so that I can watch it again. As I mentioned, I'm pretty much obsessed.
Finding Vivian Maier is on at The ICA until 31 July 
(to contact Abigail – either email her from her site or follow her on Instagram)