I can't remember if the lure of the house or the silk  strappy top came first.  Either way, I was more than mildly interested in both.  The 4-storey house (in Hampstead, NW3) has always caught my eye.  Designed for the leading British furniture manufactuer Chaim Schreiber  by James Gowan in the 1960s, the building is iconic to say the least.
Anyway Ginny and I were introduced by a Mum At The School Gates.  Her label, Ginny Ks, had recently launched and I was asked to offer a little social media helping hand?  Requests like this are not as unusual as her home but I was intrigued enough by this line of casual-chic clothes to offer some steering.
And then the 2 came together, when Ginny decided to shoot her latest collection in her home.
Camera-poised, I dropped by to interview her:
what did you do before launching Ginny Ks? I worked as a designer but in ladies' footwear.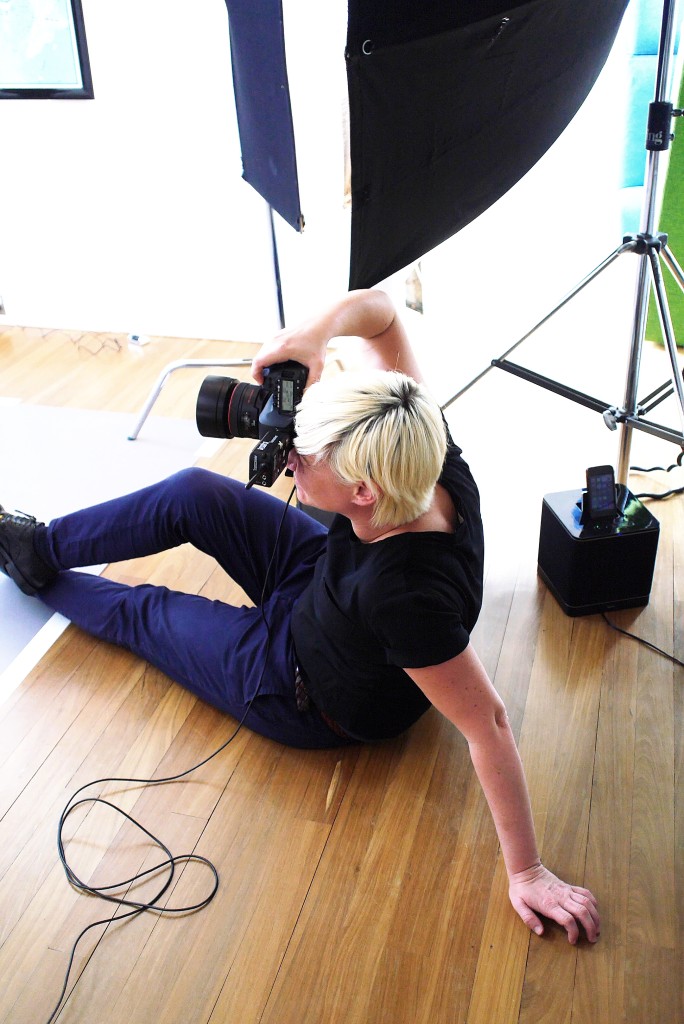 who is wearing your latest collection? Women who like a relaxed, yet feminine chic, aged 20+
and where? Informally at home or on holiday
why did you design the line?  I was frustrated by the lack of informal clothing that was flattering, feminine, not tight and yet sexy. I felt there was a need for a fresh take on casual, lounge clothing.
where do you shop? Loft (love this shop!), Aime in Ledbury Road, Zadig and Voltaire, Lanvin for shoes and Modern Love for occasion dresses.
favourite designer? Isabel Marant
what inspires you? Yves Saint Laurent 1970s style,  Bastille fashion, Ines de la Fressange,
who would you LOVE to wear Ginny Ks?  Olivia Palermo, Kate Moss, Sophie Marceau, Vanessa Paradis, Sienna Miller
how has living in such an iconic house influenced you? Living in a brilliantly designed space, which fulfils both the aesthetic as well as function, has inspired me to ensure these are key elements of the collection.  My aim is to create clothing that makes a woman feel beautiful, as well as comfortable, unrestricted and relaxed.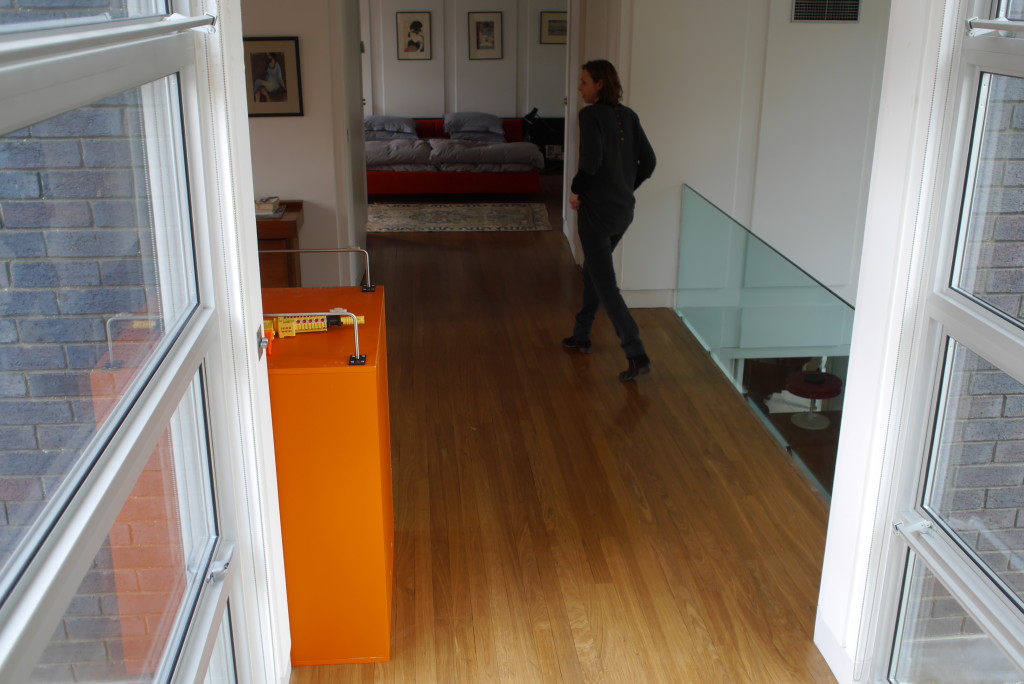 do passersby knock on your door asking to look inside?  Not so far.  However we are frequently approached by architects, writers, photographers etc wanting to have a look around.  English Heritage is coming over next week to take pictures for a new publication on influential post-war architecture.
how long ago did you move in?  did you have your eye on it for a while?  We moved in almost 12 years ago unfamiliar with this part of Hampstead – the house was not officially on the market. The agent, who had been showing us properties for months, finally understood what we were looking and produced an old sales brochure of the house.  We viewed the house just before it was on the market.
where to from here for Ginny Ks?  Ideally I would like to expand the range to include clothing for all informal occasions, whilst still maintaining the relaxed, chic, feminine vibe.  I would like to sell primarily online, involving my customers in the direction of the collection and selection of new styles.
COMPETITION:  Ginny has very generously given me a £100 voucher for one of my readers to win.  All you have to do is LIKE both Life of Yablon and Ginny Ks Facebook pages and one winner will be chosen on 14th May 2014.  Voucher can be redeemed online or at the sale.  
For more information about the Spring Sale (where you can try on/purchase Ginny Ks) on 21/22nd May at The Schreiber House, 9 West Heath Road, NW3 email: Ginny@GinnyKs.co.uk