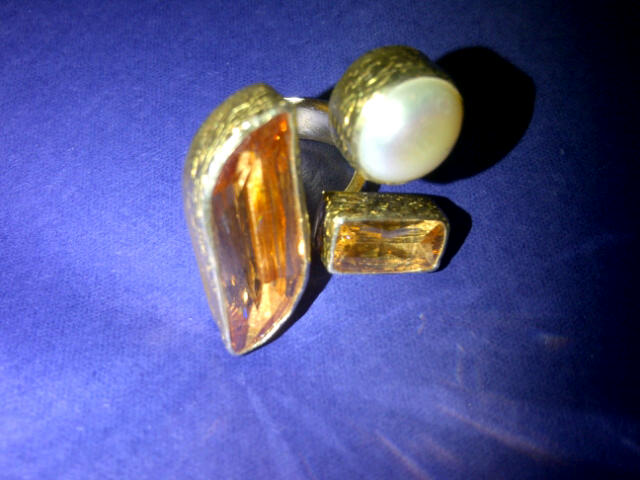 So Mini-me and I like to plan and look forward and…. well, we were shopping
today and both found what we would like from the man with the white beard.
Mini-me strongly feels that a princess should only sleep in a beautiful cotton nighty, with hair
brushed and pillows plumped.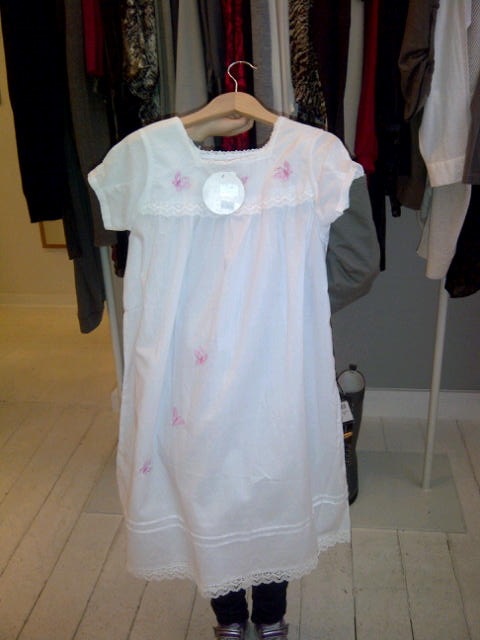 This divine nightdress with pink embroidered butterflies would see her very fittingly into 2012.
I, on the other hand, fancy this decadent knuckle sparkler, a one-off designed by
Privanka.  The three-stone ring is part of a large range of similar styles that the Aamaya by Priyanka brand has become known for, each with a combination of three precious stones set into an adjustable band of textured gold.  Apparently Kylie Minogue and Fearne Cotton are also fans.