Some of my true besties live outside of the big smoke. Trading space, greenery and less pollution, they really do live the Good Life with chocolate box dogs, AGAs and no danger of not being able to park outside their front doors. One such bumpkin was my first ever friend at boarding school. Her bed was next to mine in our first dorm and then she followed me to Manchester and, some years later, I was given the real badge of honour as godmum to her middle Small.
A repeat invite has been sent by carrier pigeon asking my gang to visit their new-ish home in Hampshire. In my defence, Saturday ballet and football etc always seem to ruin the best laid weekend plans. But her tactics were devious on this occasion… cc-ing Him… who she knew would jump at the chance to (temporarily) escape London.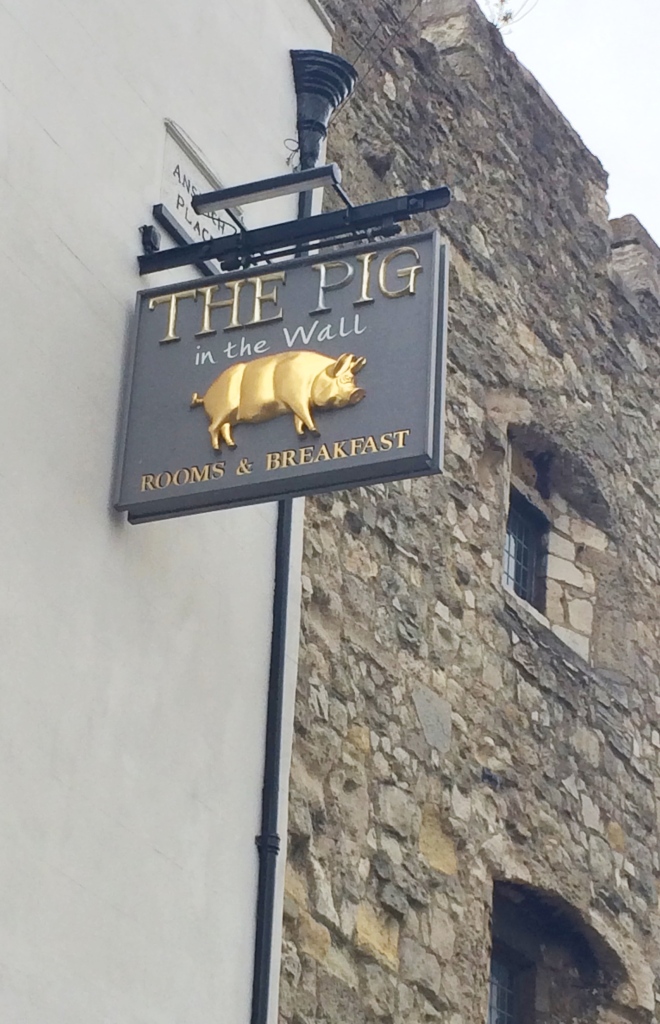 Of course there was no doubt that she could more than feed us piggies but when I was coincidentally invited to review The Pig in the Wall in Southampton, I decided we would make it a sharing Friday treat.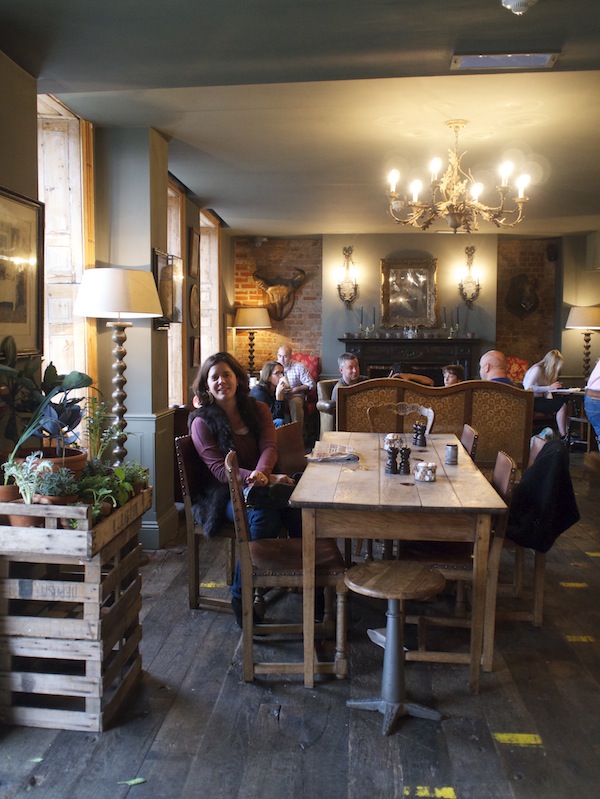 This little sister restaurant and 12-bedroom hotel to The (bigger) Pig in Brockenhurst, is a Georgian townhouse is quite literally inserted into the city's medieval walls. Designed by Judy Hutson, wife of Robin Hutson of Hotel Du Vin and Lime Wood fame, I'd say this perfectly informal and intimate eatery is less shabby than chic. Plus it's super efficient (always a bonus with kids) and we all loved eating in a country-style kitchen-y living room. We grazed (or pigged-out) on sausage rolls, cheese boards, pumpkin soup, bruschetta and, of course, a few of those real porky ones.
There were games for the kids to get stuck into and, after sharing a selection of delicious desserts, we snuck off to check out the bedrooms. The snug, located at the top of the house, would be my first choice. It's SO snug bedded into the eaves and would make a properly romantic getaway.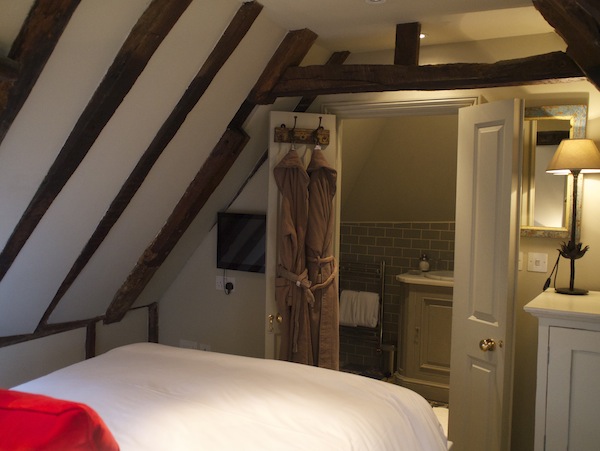 And then the rest of the weekend was mostly spent zip-wiring, tractoring, walking in wellies and wishing we escaped London more often.
The Pig in the Wall doesn't serve dinner but they do offer a complimentary Land Rover 20 mins transfer to The Pig.