I first heard about Attendant and the ridiculous idea of drinking coffee in a toilet when the Victorian loo first opened its door a little over a year ago.   It had been empty (mothballed) for more than 50 years before food entrepreneur, Peter Tomlinson, spent £100,000 getting rid of the bad smell.
Anyway, I have been meaning to drop by.  Although a men's public lavatory isn't somewhere I would normal choose to 'take breakfast'…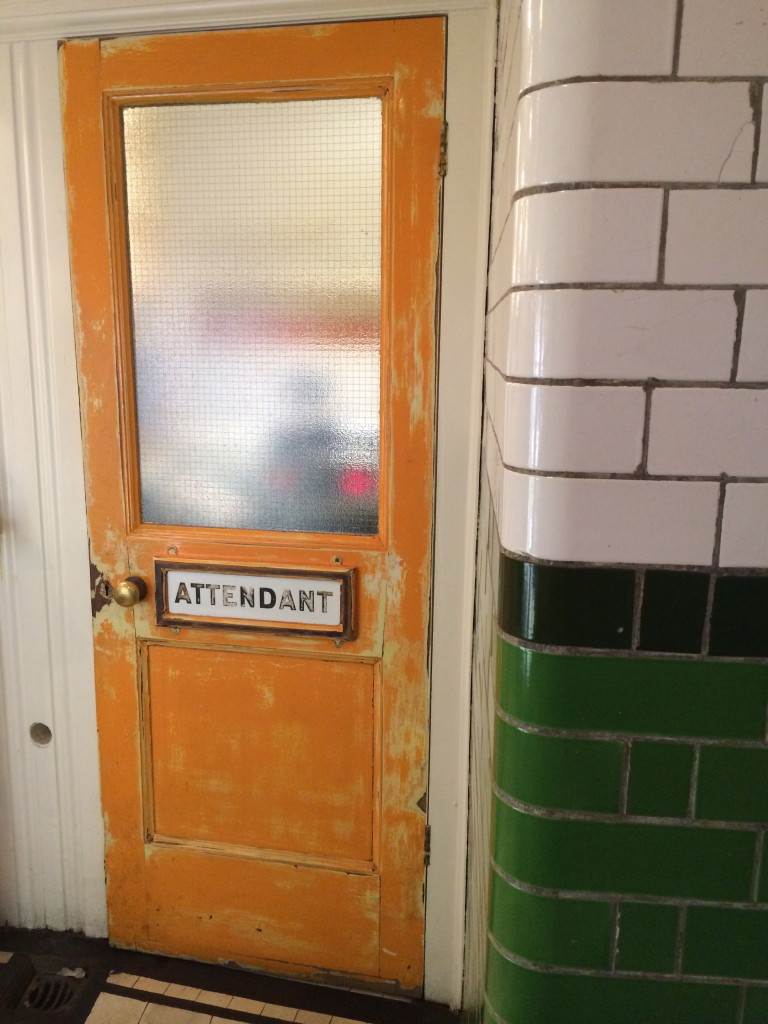 I like to treat my guests when I call the location.  Either by calling ahead and sweet-talking a PR or business owner or simply by putting my hand in my pocket.  That morning, I had chosen to foot the bill for breakfast.
I should probably add that it was the first meeting of the day (with 4 more to follow) and I had been out the night before.  With a different handbag.  So, there I was, purse-less, penniless and blushing… with all those urinals…
Luckily, my guest knows me well enough to roll his eyes, pay for our breakfast and even lend me some money for the rest of the day ahead.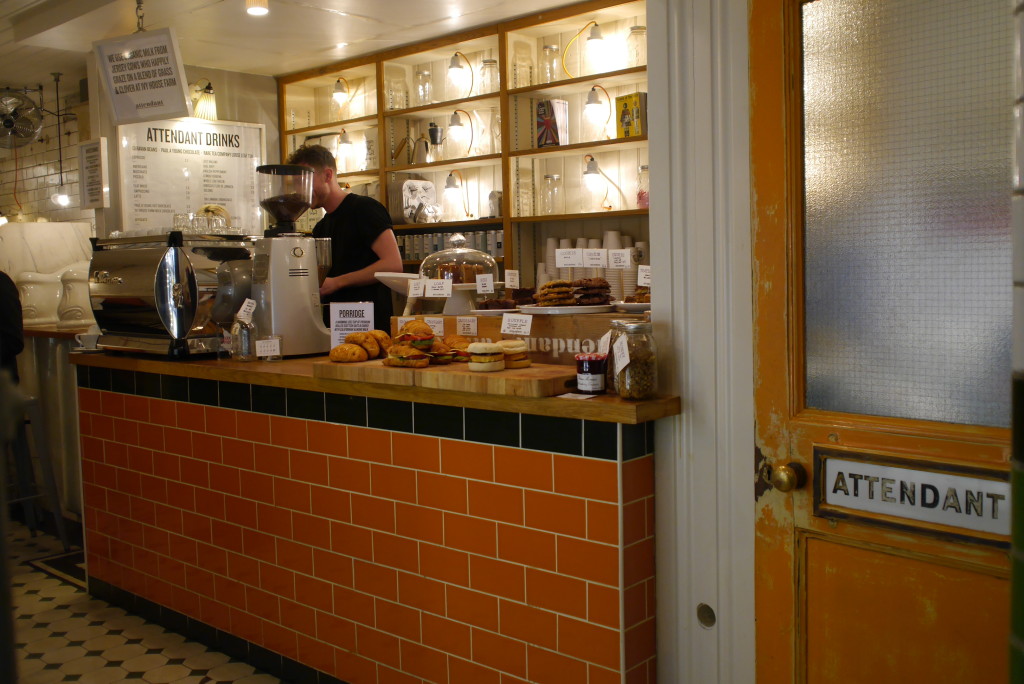 Attendant is as cool as a coffee gets.  Blaring music, dudes with proper left-field hats and old copies of The Face furnish this underground hideout.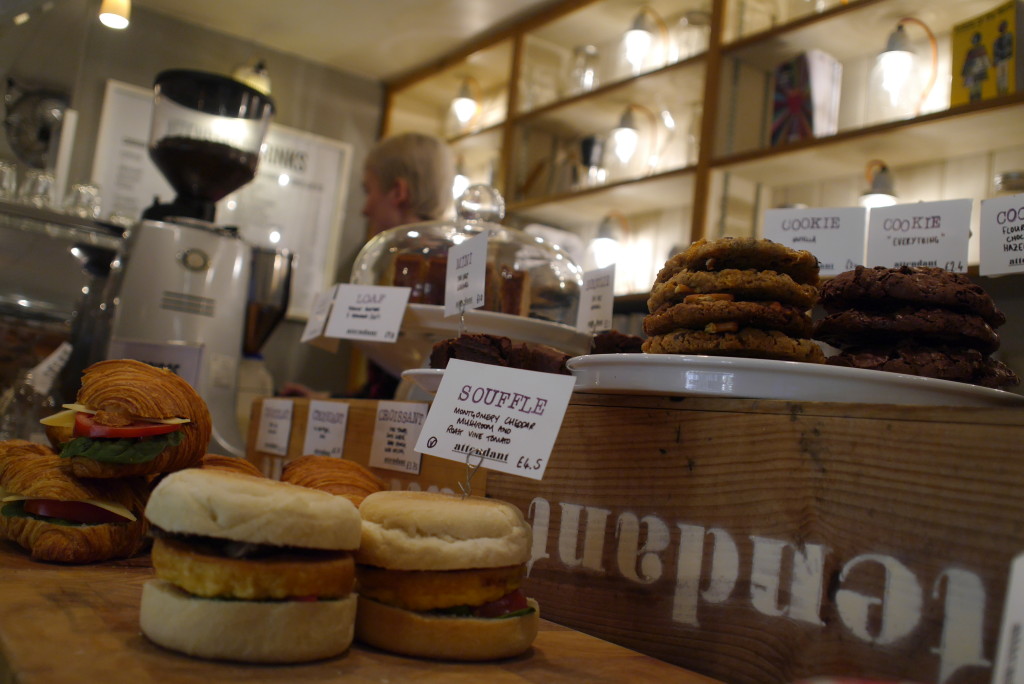 The artisan coffee and breakfast are up to scatch too.  I had homemade muesli with natural yoghurt in a jar alongside a double macchiato.  He had porridge with honey and tea.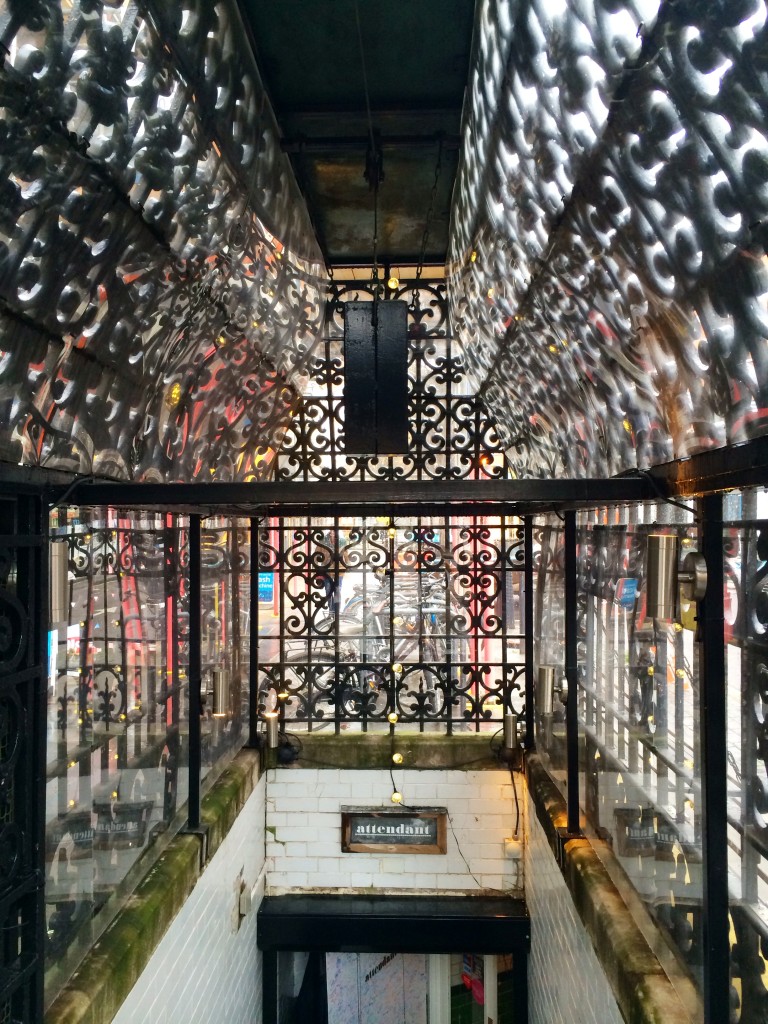 As always, he and I talked digital.  Somehow we never tire of laughing about those we have worked with, peppered with a smattering of social media gossip.  Next time I'll pay.