Without sounding smug, I'm having a really good day.  The rain is giving me the perfect excuse to stay at home and get this pile of work, invoicing and general paper-stuff done.  And I'm rockin' some tunes here at Life of Yablon HQ as I go.  (Now I sound idiotic as well as smug.)
In fact, some tunes might be a lie anyway.  I'm playing ONE tune on a loop.  Looking for something a bit new and different, I headed to Record of the Day.  (You might remember one of my best mates and her him are the power-house behind this brilliant music business/site.)  And bingo – look what I've found.. Emilie Nicolas –  a relatively recently discovered, totally talented 26 year-old fresh from the Nordic music scene. (listen here)
But maybe I wouldn't be quite so smug if I was listening to Emilie through my MacBook Pro?  Nope.  She wouldn't sound so mystical, melancholic and yet evocative…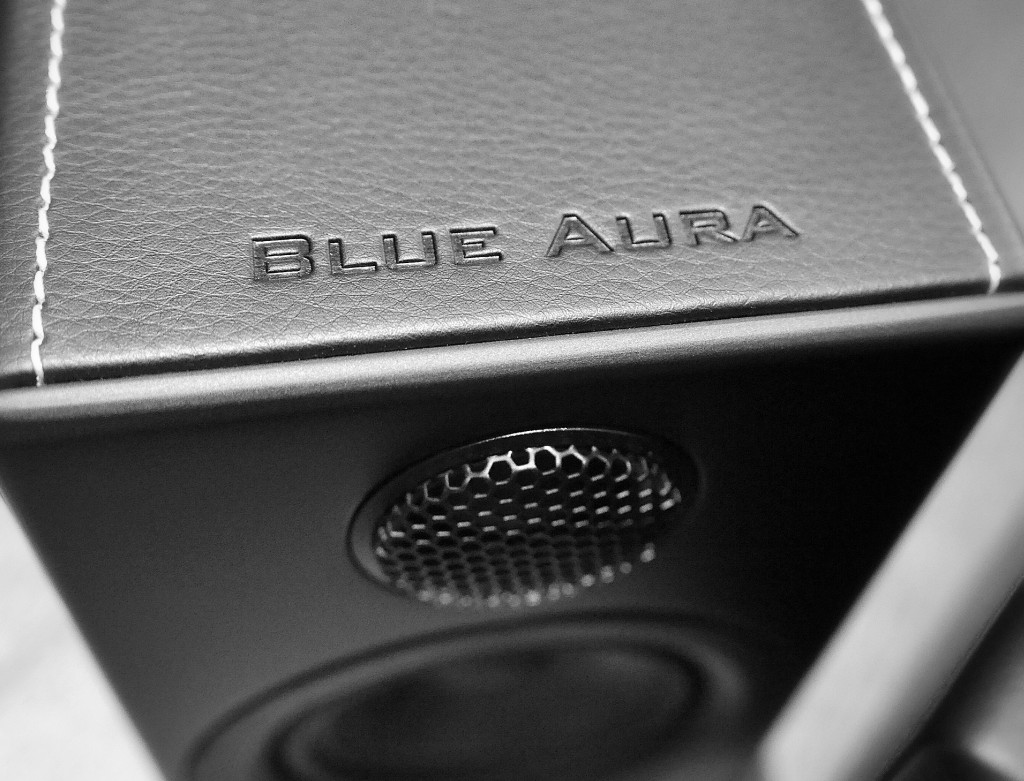 We all know only too well that sound quality suffers when digital music is compressed.  So, today (and hopefully tomorrow) I'm reviewing the V30 Blackline by Blue Aura in a bid to try and 'retro' (ie improve) the music sound at my desk.
For those who know more about sound than me (hardly difficult), this sexy piece of kit is a two-channel system that uses valve technology instead of transistors to replace the warmth lost through the conversion process, hopefully bringing it closer to its original quality.
Got that?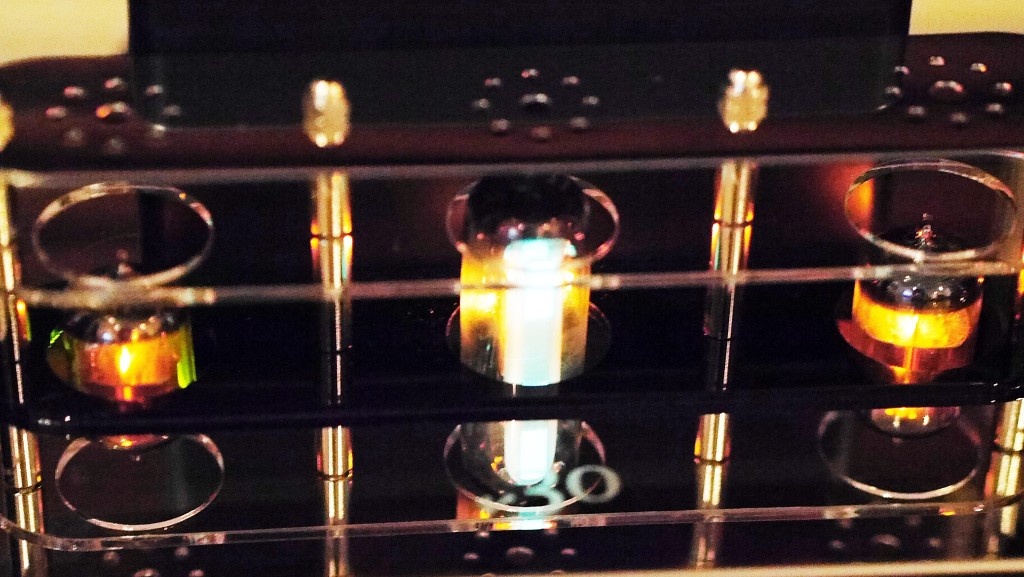 In short:  those glowing glass cylinders are making me sway rather than wince at a terribly tinny tune.
Blue Aura recently launched this latest version of the V30 and although most of their speakers are wirelessly bluetooth, these are not.  I don't mind though as the wires are pretty much out of sight.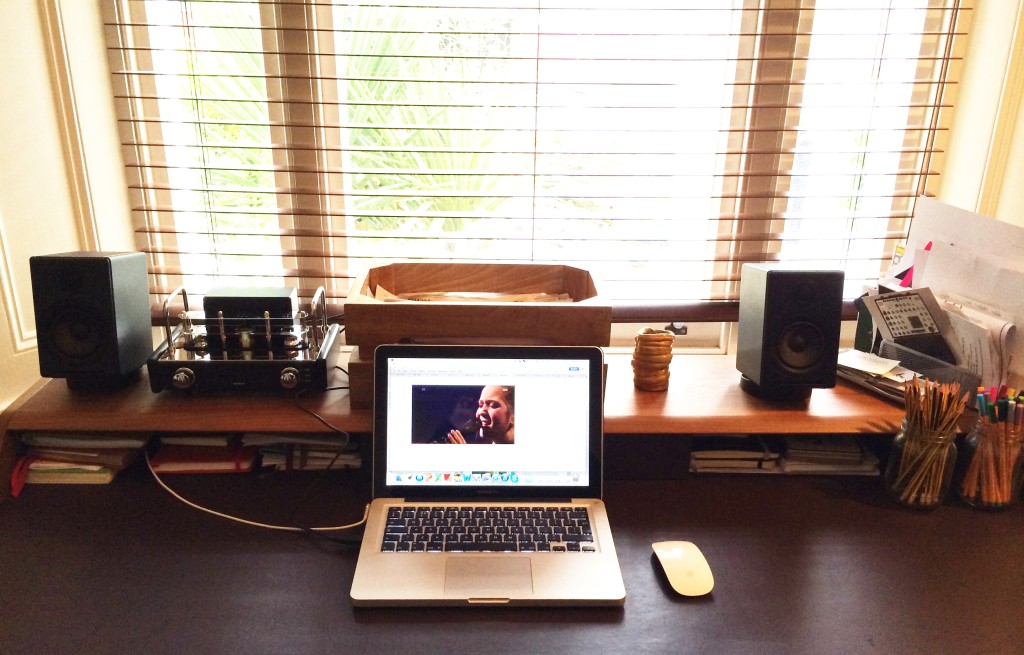 In our iPhone-dominated world I asked them why there was no docking station.  Turns out the aesthetics are so important to the design team there, they had point blank refused.  I love that.  No one needs yet another dock gathering dust.  (anyway, you can easily plug in your iphone, ipad etc)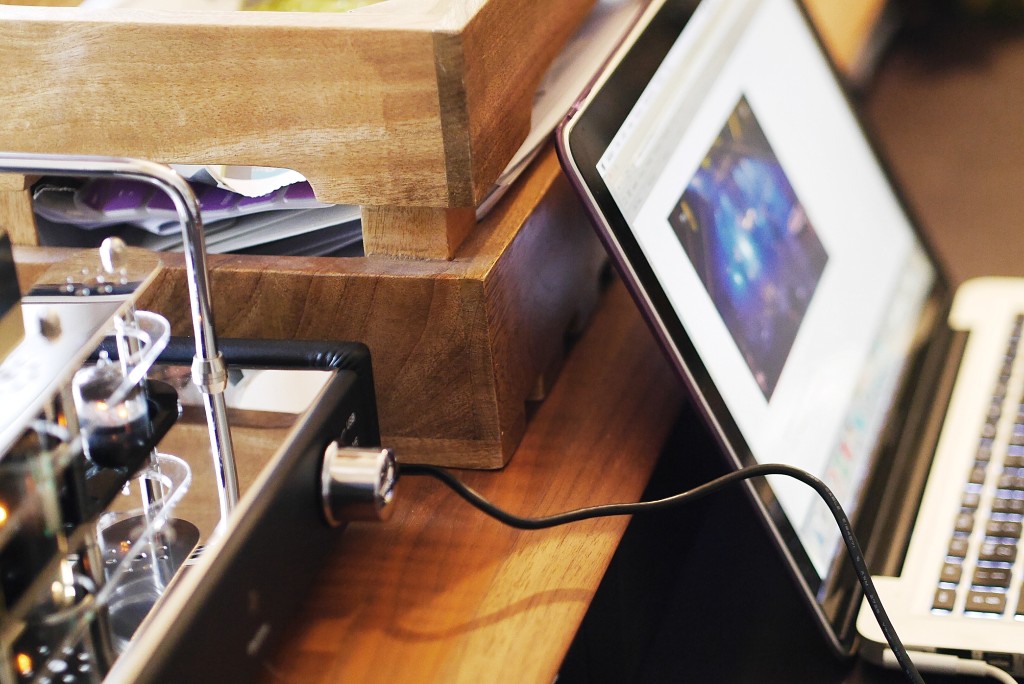 He set it up last night (I promised to credit) and I could tell that He was pretty impressed with the sound quality.  An avid reader of T3, He knows his valves from his outputs, you see.
So excuse me while I listen to this Norwegian vocalist one more time before the school run, smugly swaying as I go…
COMPETITION:  This v30 system (worth £299) – ideal for the office, home study, bedroom etc  –  would make any music lover smile.  Blue Aura has VERY generously given me one to give to a lucky (soon-to-be-smug) reader.  All you have to do is sign up to their newsletter here and the winner will be chosen at random on 2nd June 2014.