I've no idea why broaching a conversation centred around the menopause is quite so taboo. Perhaps because it's not 100% clear when and how it might begin / end? Or simply because change causes so many of us to FREAK out? Either way, I've always been a 'let's chew over this' type of girl. In fact, I'd even go as far as saying that my mind is at rest after a slightly over-analytical properly 'sharing' discussion.
This week I've whipping through Christa D'Souza's new book, The Hot Topic. Perhaps whipping is a poor choice of words, bearing in mind that menopause and bondage don't exactly go hand in hand. Either way, Christa's book needs to be shared.
Some of my longer-term readers will remember I had my ovaries removed aged 39. At high risk of developing ovarian cancer (thanks to my BRCA1 gene mutation), the decision to whisk out the organs was an easy one. Two babies in tow and absolutely no plans to increase on our A team, adios we waved to anything which certainly had plans to haunt me going forward.
I've already written in the past about the magic of bio-identical hormones and how the headaches, hot flushes and a general feeling of overwhelming chaos quickly departed once I started these risk-free creams and lozenges. But this post isn't about me. It's about this (apparently terrifying) topic which I don't think anyone has ever tackled in the brilliant D'Souza way. She's witty while also terribly wise from cover to cover. Plus it's mind-blowingly accurate (I found myself nodding propped up in bed late into the night) and yet brilliantly written – no text book rubbish at all. I usually hate the word 'empowering' but she absolutely does this and reading The Hot Topic has made me understand (for the first time – 5 years on) what has actually happened to my body and mind as my fertility years were drawn to an abrupt close.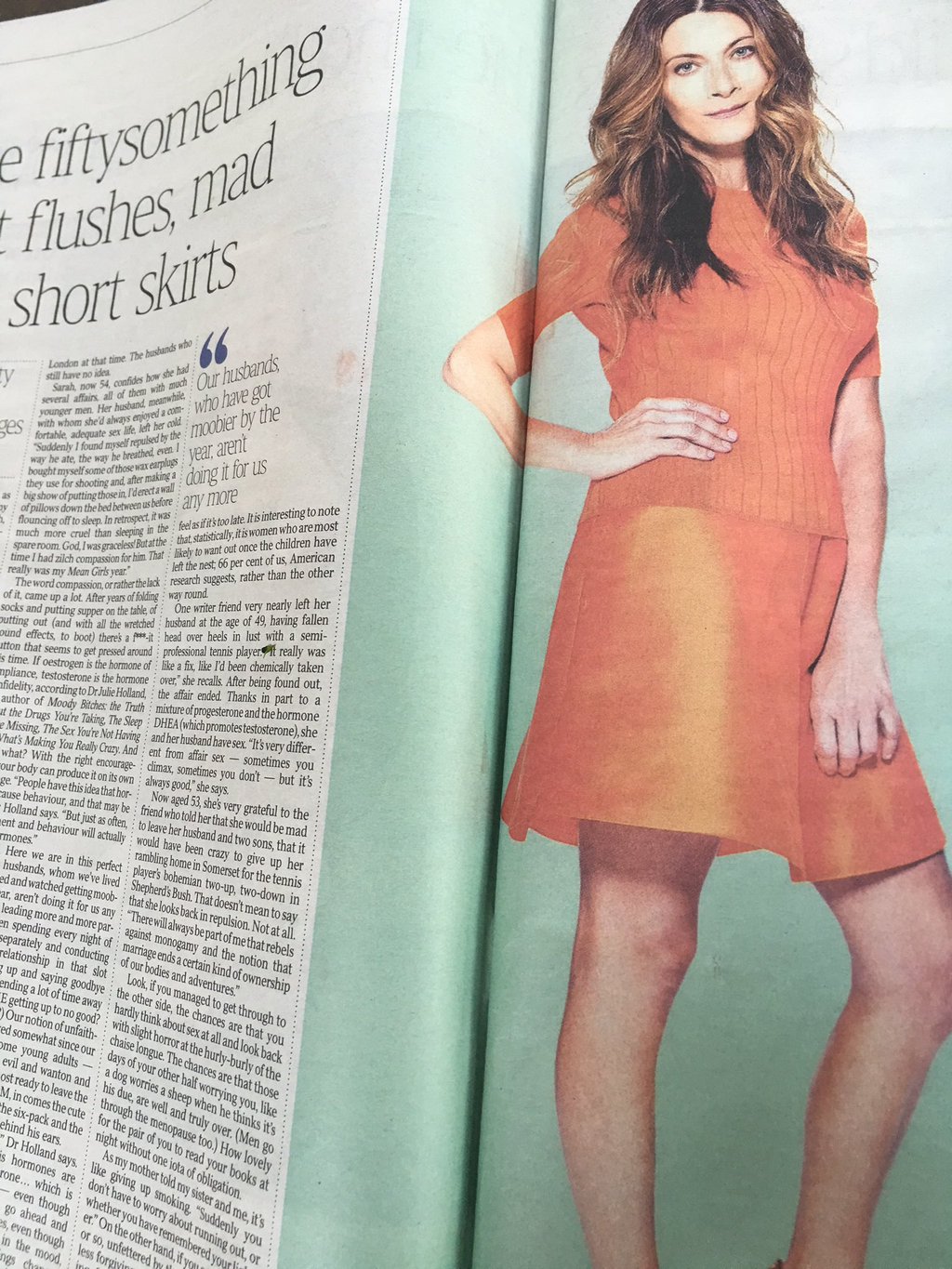 So if you feel a burning sensation creeping up on you, don't just ignore it. Grab her book and embrace this life-changing moment Christa style: appreciate how things might be changing and then party on as if you just don't care…
The Hot Topic by Christa D'Souza