The conversation went a little like this:
"Wouldn't it be fun to take the kids to their first festival?"
"hmmm"
"Shall we?"
"huh?"
"err HELLO, shall we book tickets for Latitude?"
"Maybe.."
"Really??!?"
"What?"
"Did you just agree to us going to Latitude Festival this summer?"
"…NOT if I have to sleep in a tent."
So there I had it. My carrot stick. We were going to Latitude but I just needed to wave a magic wand so that those who weren't tent-friendly would still be present and a little correct.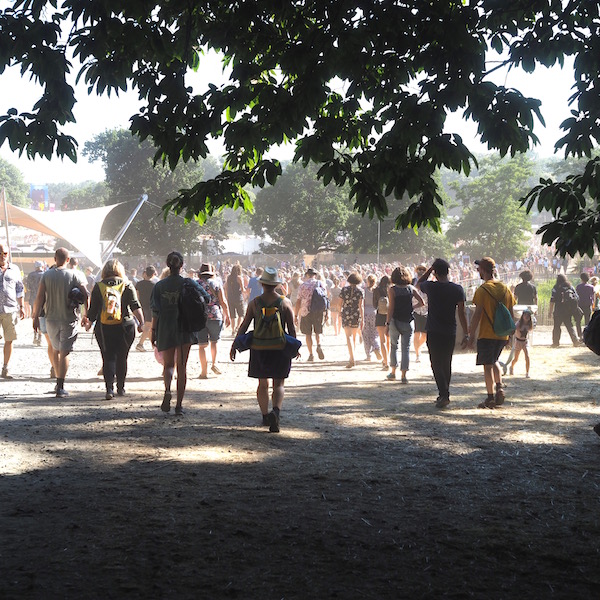 Of course there are tents and then… there are bell tents, tipis, lodges, lotus bells, yurts and… this is as far as we got when the 4 of us, crowded over my screen, saw the A I R S T R E A M.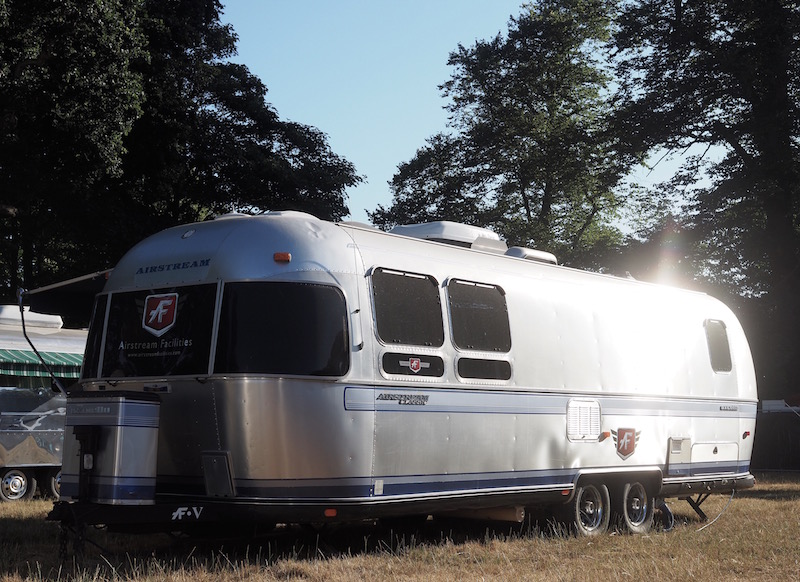 For those who aren't familiar with this retro silver trailer, the Airstream trailers have been turning heads on American highways since they first started caravanning in the 1930s.
So by now, tent or no tent, I was fixated on laying my pretty festival head inside one of these ultimate symbols of vintage wanderlust.   It had all the shine and design I could dream of…. so – me being me – I forced a friendship with Mojo (real name), the MD of Airstream Facilities.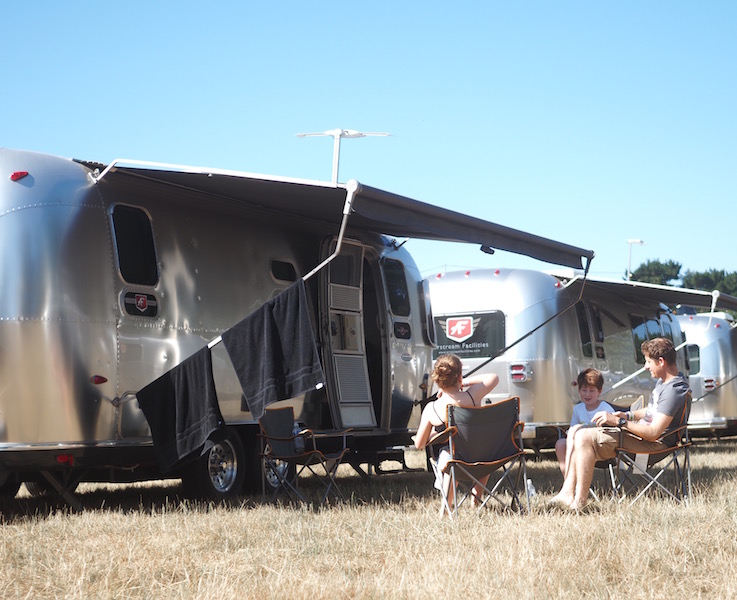 The rest really is history. We couldn't have enjoyed the festival more – while dipping into the luxury of our mobile home when we needed to chill out.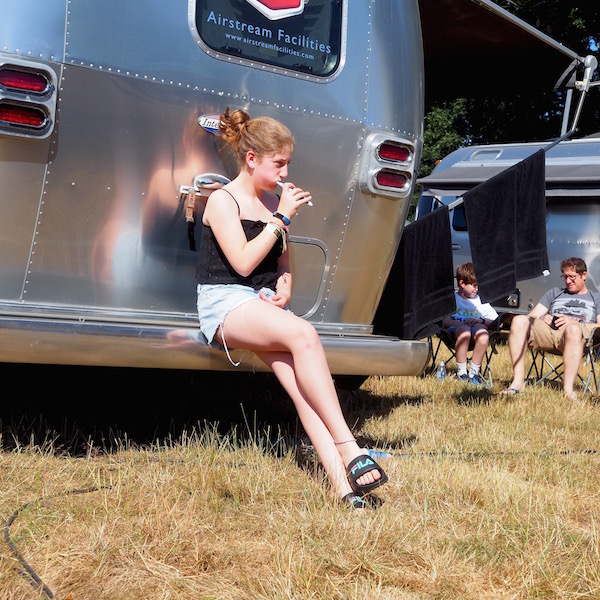 So let me give you my top 5 reasons why a travel trailer trumps all other forms of accommodation, particularly when festival fiesta-ing:
everyone had a bed, a real bed with mattress and duvey and pillow. He and I were in the double bedroom at the rear and the front seating area coverted into an (almost) double bed while the dinette converted into a (large) single.
The trailer has a fully equipped kitchen as well as deck chairs under the beds so that you create a sitting area outside the Airstream; a perfect place for morning coffee when insiders were full of snores.
The TV, air conditioning, central heating and surround sound hi-fi were less of interest bearing in mind we had all the entertainment we could ever shake a stick at on our doorstep but the plug-in factor was HUGE. I mean, give me a festival goer who doesn't crave a plug socket?
The bathroom. Let's chat about the bathroom. The sink, shower, loo. God bless the Airstream and its own water supply. Some days I showered twice. Just because I could.
Last of my top 5 was the thrill of living in total comfort within this iconic design. I became obsessed with the idea that we might sell everything we owned and live on the road. Check out the instagram hashtag #Airstreamliving and you'll see what they call the 'tiny house movement' as we all long to live small yet not compromise on the design.
For more info about Mojo and his Airstreams – dive in here.
SaveSave
SaveSave