Last night, while the rest of the world was glued to Brazil battling it out against Chile, He and I headed to the East End for an education in live guitar playing.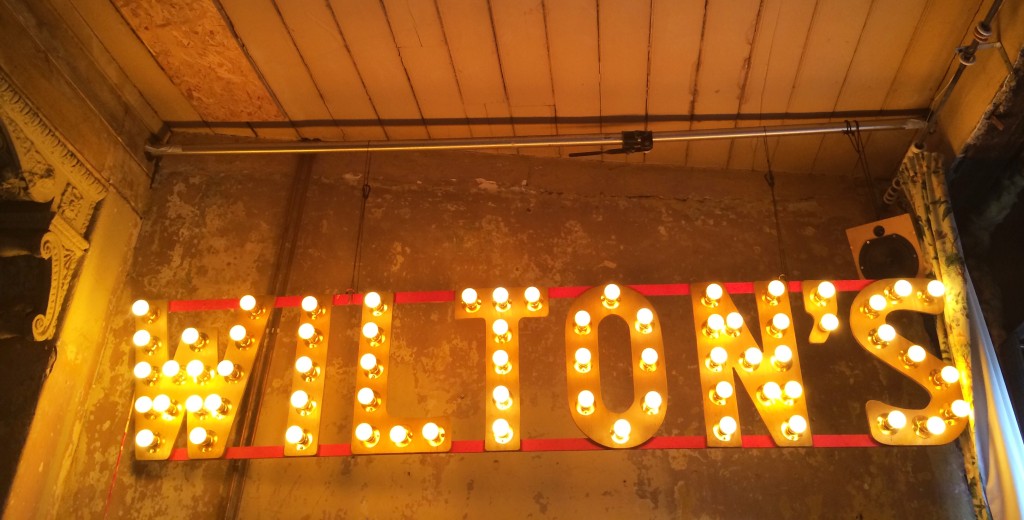 And there, in the London Borough of Tower Hamlets, we found the most beautiful and elegant (in a very old, crumbling way) Victorian music hall.   Wilton's is, in fact, the world's oldest surviving music hall and a bit of a hidden delight.
As we headed into the bar to meet the orchestrators of our evening, immediately this venue blew me away – everything felt earthy, shabbily chic and brilliantly mismatched.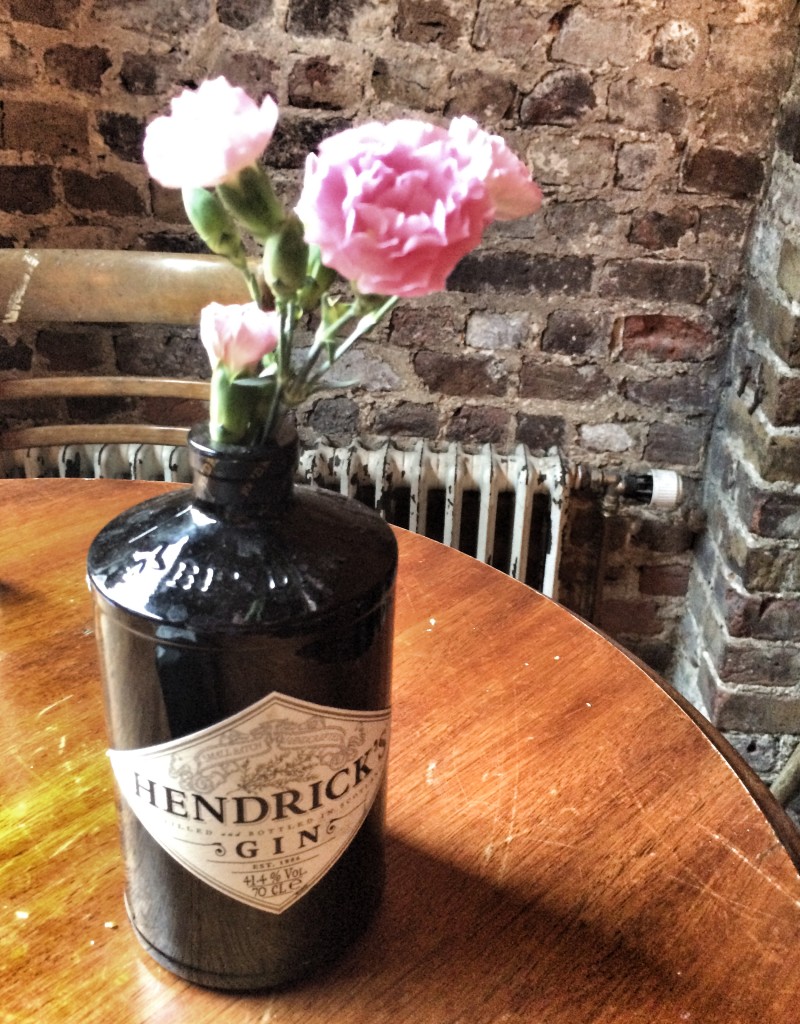 You can almost feel the mid-19th century in the exposed brickwork as you step inside the Mahogany Bar pub.  A public house since 1725, it's said that visiting sailors (who had never even heard of St. Paul's Cathedral) knew exactly where to find this bar.  And once here, boy did they drink!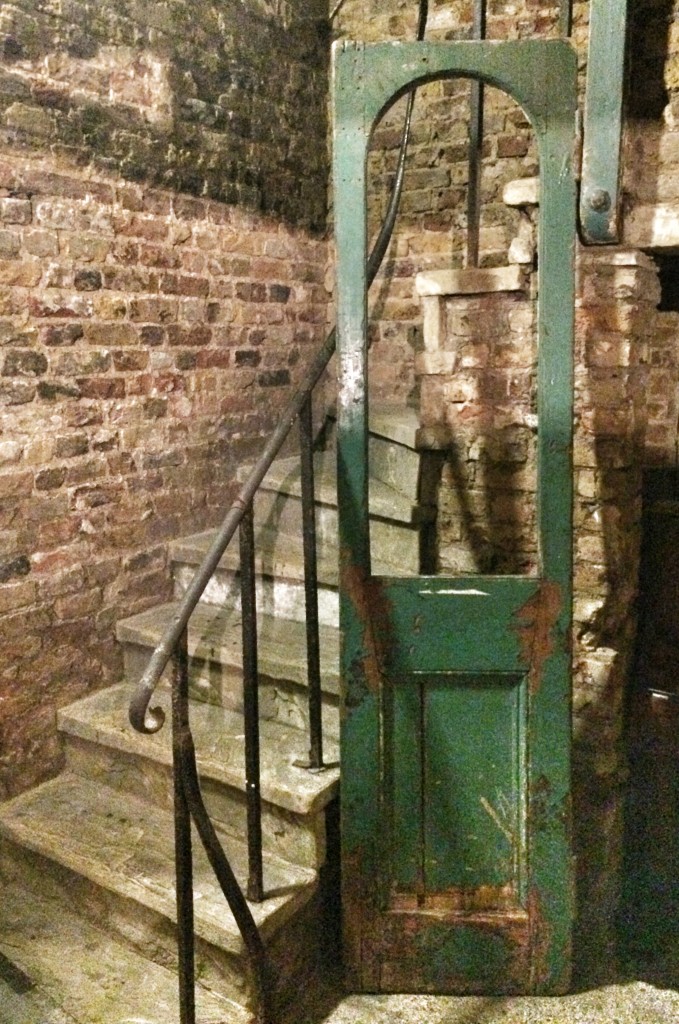 Anyway, we quickly ordered our pints of beers, crisps and dry roasted peanuts before the bell rang.
A bit of background here, as (after a beer) it seemed a little complicated!  Lucy Juicy (and her Mr L)'s son learns the guitar with Mike Ross  – the key performer of last night's entertainment and Lucy's ex is Phil Hylander who directed the show while also co-writing it with Mike. Anyway, He and I were Juicy's guests… and had no idea just what a treat we were in for.  (hence the fact all these pics were taken on my phone as no big camera with me on a Saturday night!)
The show itself was called 'Song and Stories'. In a nutshell, an unpolished narrative of 7 decades of guitar music.  Informal, intimate and mostly spontaneous, it turned out to be a rockin' evening.
Growing up (almost) sharing a room with my brother, a keen guitarist, I recognised much of the Muddy Waters, Buddy Holly and Led Zeppelin but loved the even more familiar U2, Radiohead, The Smiths and Manic Street Preachers tunes. The audience (of no more than 150) learnt much of the four iconic guitars as Ross talked us through the different models, explaining how they had contributed to their eras.
Alongside Ross were three gifted musicians who, together with some complementary cinematography, told us the story of the Fender Telecaster, the Gibson Les Paul, the Fender Stratocaster and the Gibson ES 335 and as we marveled at how little they have changed over the years.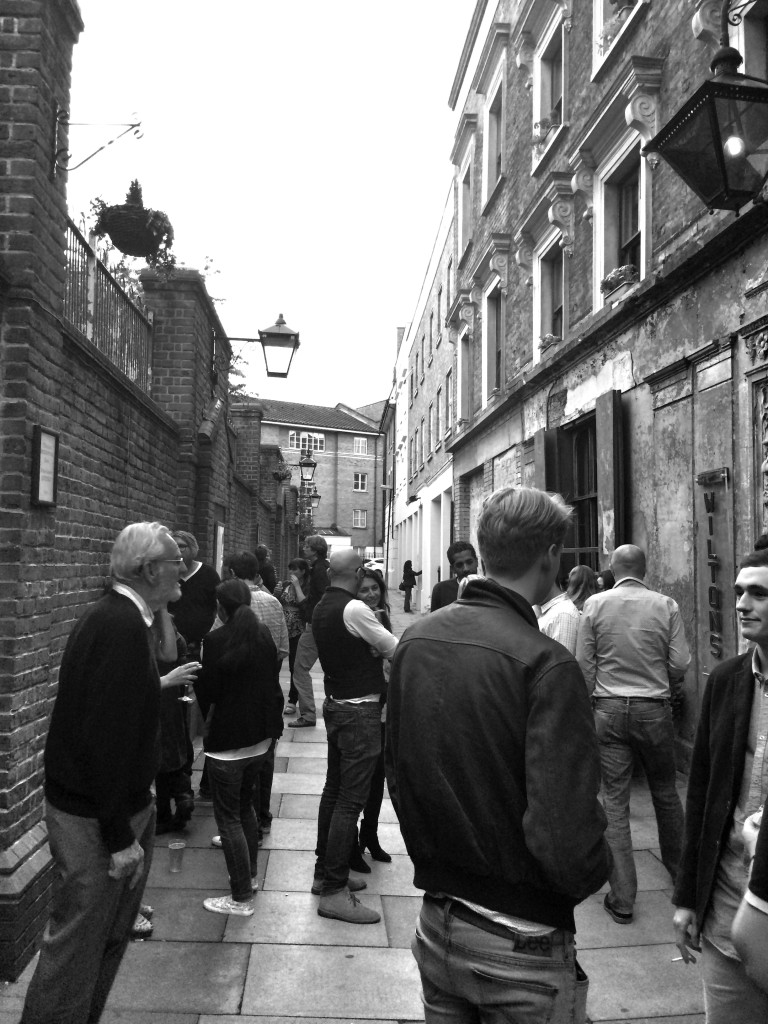 After our musical treat, walking back down Graces Alley away from Wilton's Music Hall, I felt a little smitten with my latest discovery of one of London's oldest treasures…