Brace yourself. I'm about to talk about soap. A bar of soap, to be exact.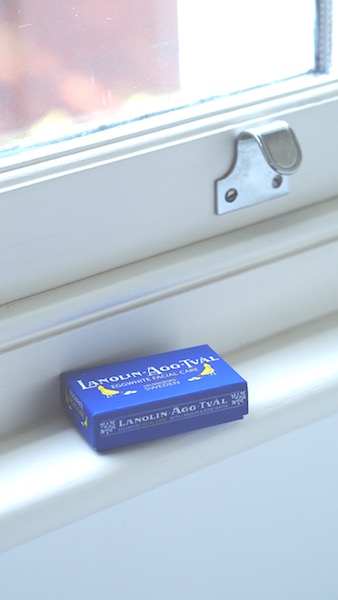 It screams mundane – doesn't it? Except that this bar of soap is anything but.
Technically, a skin cleanser, the Lanolin-Agg-Tval Egg White Facial Soap even doubles up as a mask. Lather it up and leave it on your face for 5 minutes… and the effects are impressive:  smoother skin, brighter complexion and tighter but moisturised.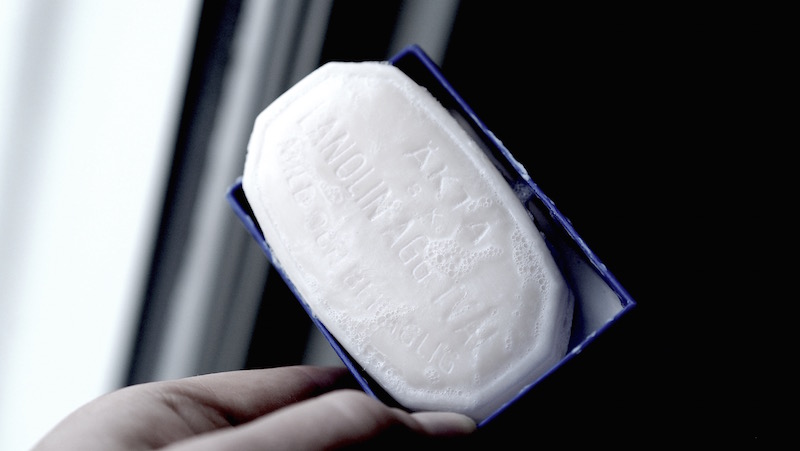 The use of egg whites in skincare is an age-old trick. In fact, in Sweden, local women have been using a beaten up egg white for years to tighten pores, remove excess oil and get rid of dead skin.
This bar includes moisturizing lanolin, rosewater, and chamomile flower oil. And it's hardly surprising that this bathroom-worthy packaging is a favorite of the Queen of Sweden. And now my bar of soap has your attention.