Yes – I have some exciting news to share.  The editor of www.culturecompass.co.uk has appointed me as her new TV editor!  Here is the blurb I wrote as an intro for the site.  I would love to hear from each and everyone of you: which are your favourite TV programmes?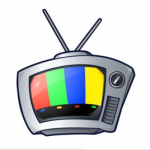 ————————————————————————–
Born into a literary family, my TV viewing as a child was heavily rationed. A request for a particular programme had to be lobbied hours or even days in advance and was only vetted if it was deemed to be of cultural value.
Now, as a mother and wife of TV addicts, I am left wondering how much of today's viewing is 'artistic' and, surprisingly, find that the most popular programmes fall in this category. From gripping psychological dramas such as Homeland and The Killing to the insanely popular real hero contests such as Strictly Come Dancing, The X Factor and Britain's Got Talent, there is no doubt that each one reflects today's culture.
Digging deep into less mainstream programming, I am taking on the mission of drawing culture treasures up to the surface.  My Life in Books (BBC2),Random Acts (Channel 4) and Lily Cole's Art Matters (Sky Arts) are just a few which spring to mind.
And so, in the words of the 1950s ad man as we are counting down his return to our screens: So I can show you what's popular, what's unique, and the only thing I ask is that you call me Don. (Don Draper/Mad Men)
http://www.culturecompass.co.uk/category/small-screen/