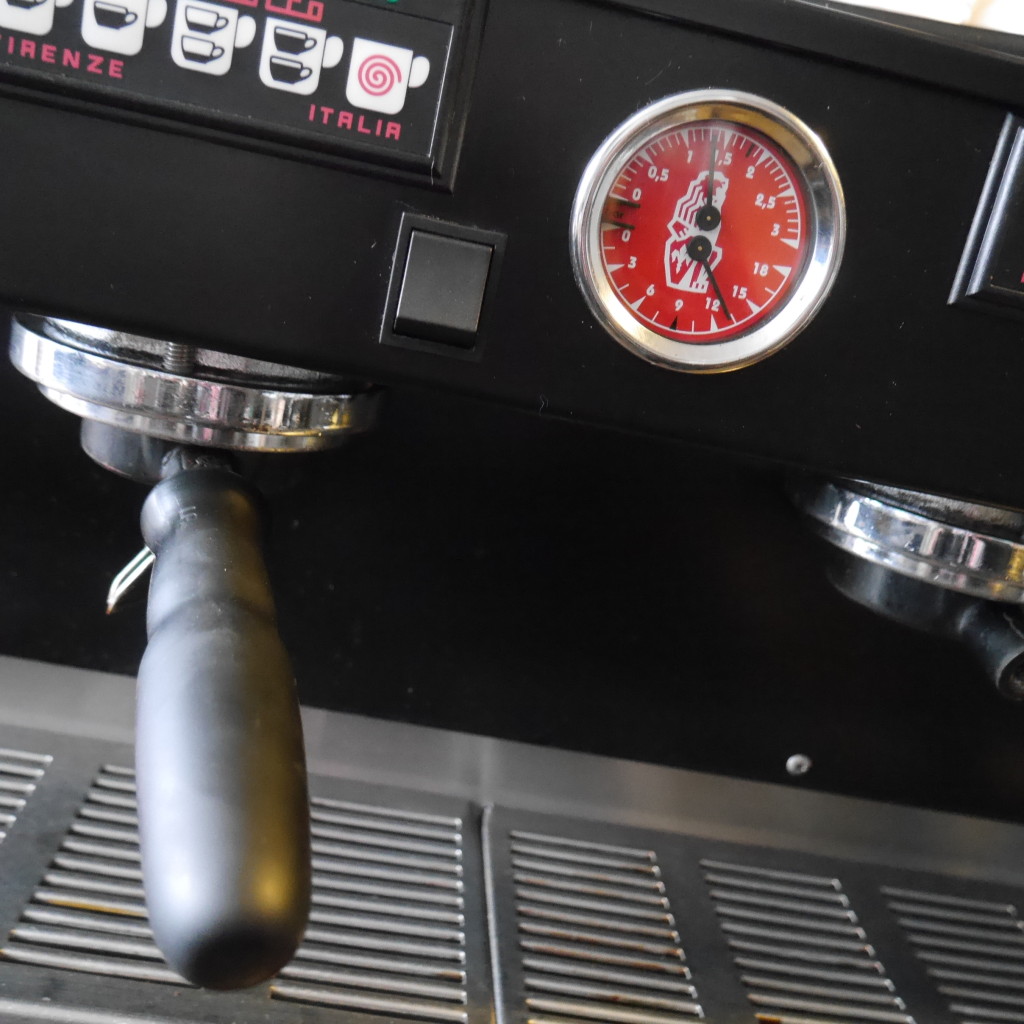 There are too many places to buy a coffee in this town.  Too many BAD places.  I'm a one-coffee-a-day type of girl so need that coffee to be better than good.
I first came across The Little One (which just so happens to be my little 6 ft brother's nickname, by the way) at Mini's sports day a couple of years ago.  It was pouring, of course.  In the corner of the playing fields was a little mobile coffee unit dishing out fantastic, steaming coffee and scrumptiously homemade muffins.
The Brazilian girl took my compliments well and handed me her card.  Which I promptly lost.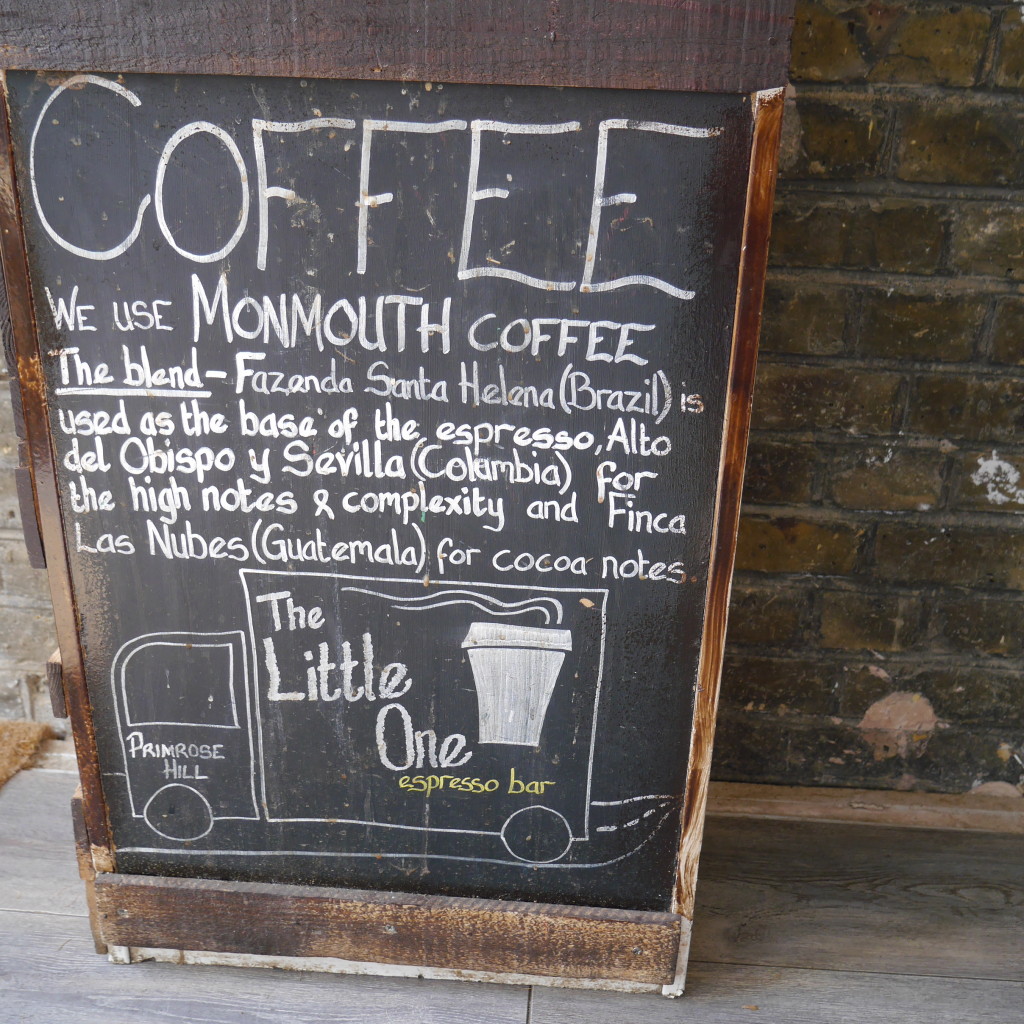 Then, last month I walked past The Little One (located in both Primrose Hill and now their new shop in Camden) and the penny dropped.  The freshest coffee, a smattering of very good baking and there we have it.  My kind of coffee break and absolutely worth the hike over the hill.
So I hounded the husband/wife owners (Lisandra and Ben) until they agreed to fit in an interview (their schedule is manic running the business day-to-day and serving more than 300 espresso based drinks a day.
How did you meet?  Over a cup of coffee? Actually – YES! We first met in a coffee shop in London. At the time I had just moved here from Brazil while Ben (ex television production) had his own coffee shop in North London where he grew up.
How did it all start?  We originally started trading from our little van on the forecourt of what is now our shop in Primrose Hill. After spending the coldest winter on record trading outside, we decided it was time to move operations inside and out of the snow. We have been in the Primrose shop for just over 4 years.
And now Camden too? We have recently opened our second shop which is on the corner of Oval Road and Jamestown Road, about a 5 minute walk from the Primrose shop. This is a bigger space with more inside seating.
What's your connection with the musician Seasick Steve?  Well, he was living on Oval Road for the summer while he did the festivals around Europe. We are both big fans of his music and whenever times were tough (when we were trading outside), we would play his music and it seemed to draw people in. We told him this and I baked him a cake hoping that he might stop in for a coffee at our new site… but he went one step further and  turned up with his guitar, sat in the corner and played for nearly 2 hours.  He's such a cool genuinely nice guy.
how often do you use your mobile coffee stall?  Our little van , his name is DuDu ( short for Eduardo), is really where it all started and we think of him as our son so we only really use him for private events like your daughter's sports day. Saying that, we are always happy to attend the right event and have done things from sports days to private parties in back gardens.
What do you feel makes your coffee different? It's all about the love….seriously if you don't love making coffee you're not going to produce a great cup. We use Monmouth, Nude and a few other roasters in London. You could be using the most expensive beans, roasted to perfection but without the love and passion the end product won't be anything special.
do you live in Primrose Hill?  We do, luckily just 2 minutes from both shops.
where do you love to party?  Well, working 7 days a week doesn't really leave much time to party!  When we do go out, we like 50s style vibe but, to be honest, lately we have been rocking out on the sofa with cups of tea!
best dinner in town?  So many but our current favourites are Dirty Burger (Kentish Town), Rodizio Rico for Brazilian food (Angel), Gaucho (Hampstead) and York & Albany – as it's just over the road.
Is there a secret recipe for your muffins?  Yes there is and I'm afraid I can't share it! My mother is a nutritionist so growing up there was never anything sweet in the house. As she travelled a lot, I took it upon myself to try and bake and create things for my brother and me. So a lot of things in the shop are my versions of recipes from when I was 12, I guess this is why people like them; they're for the kids in us.
I reckon that there is more passion and love at The Little One than any other coffee shop in this capital city.  Stop by, check them out and please let me know if you agree!
You can email thelittleoneespresso@yahoo.co.uk or tweet The Little One too.