This is a review I would never want to write. For every word that I read and love, I feel SUCH a deep sadness.
Because Marina Keegan's essays and short stores, The Opposite of Loneliness, are a the work of a great author – aged 22 – who is no longer able to write..
… because she died in a car crash five days after her graduation from Yale (May 2012).   Her boyfriend (who survived) was driving the car as they headed to Marina's father 55th birthday celebration on Cape Cod.  The boyfriend fell asleep at the wheel and the car rolled.  Just like that; a young life taken.
Marina was clearly beyond talented. Graduating with high honours from Yale with a graduate job at the New Yorker and a book about to be published, it's no surprise that these stories/essays are quite brilliant.
In fact, one of the stories in this book, entitled The Opposite of Loneliness, went viral (viewed more than 1m times) after she published it online.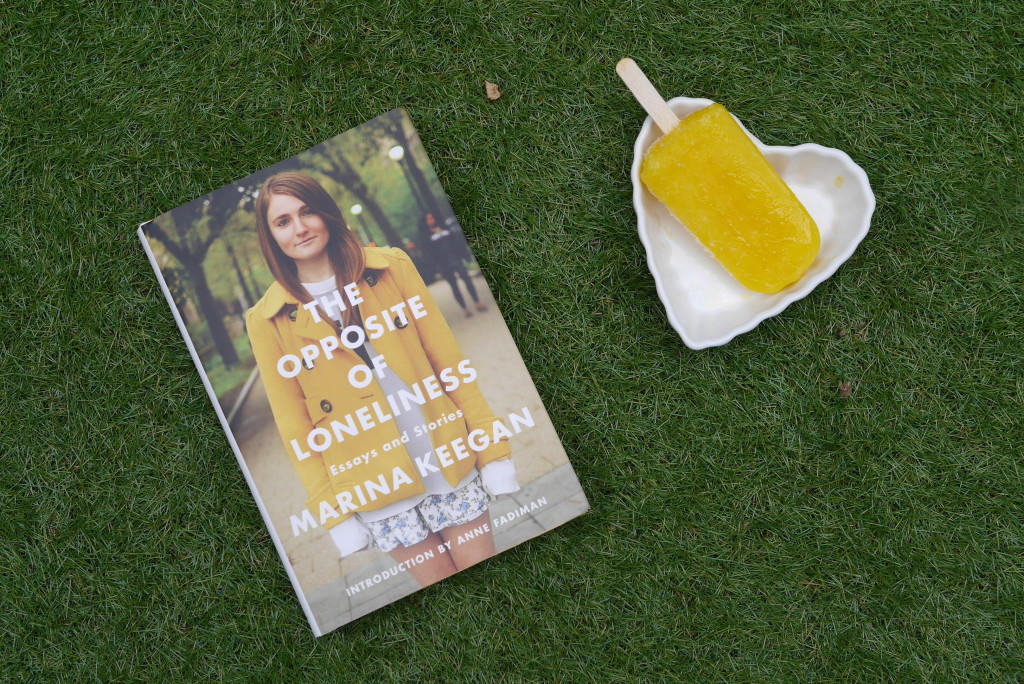 Anyway, if you can put the tragedy aside (because this is not what makes it a triumph), the book – edited by Keegan's writing teacher – is a must-read. .  Read it, enjoy it and realise once again just how fragile life is.