In three weeks time I'm heading to Wilderness Festival for a day of interviewing, eating, dancing, photographing and country air. And – seeing as one of the best things about festivals is the fashion-looks thrown out by a night in a tent – I'm SO excited to capture those images in this glorious Oxfordshire field.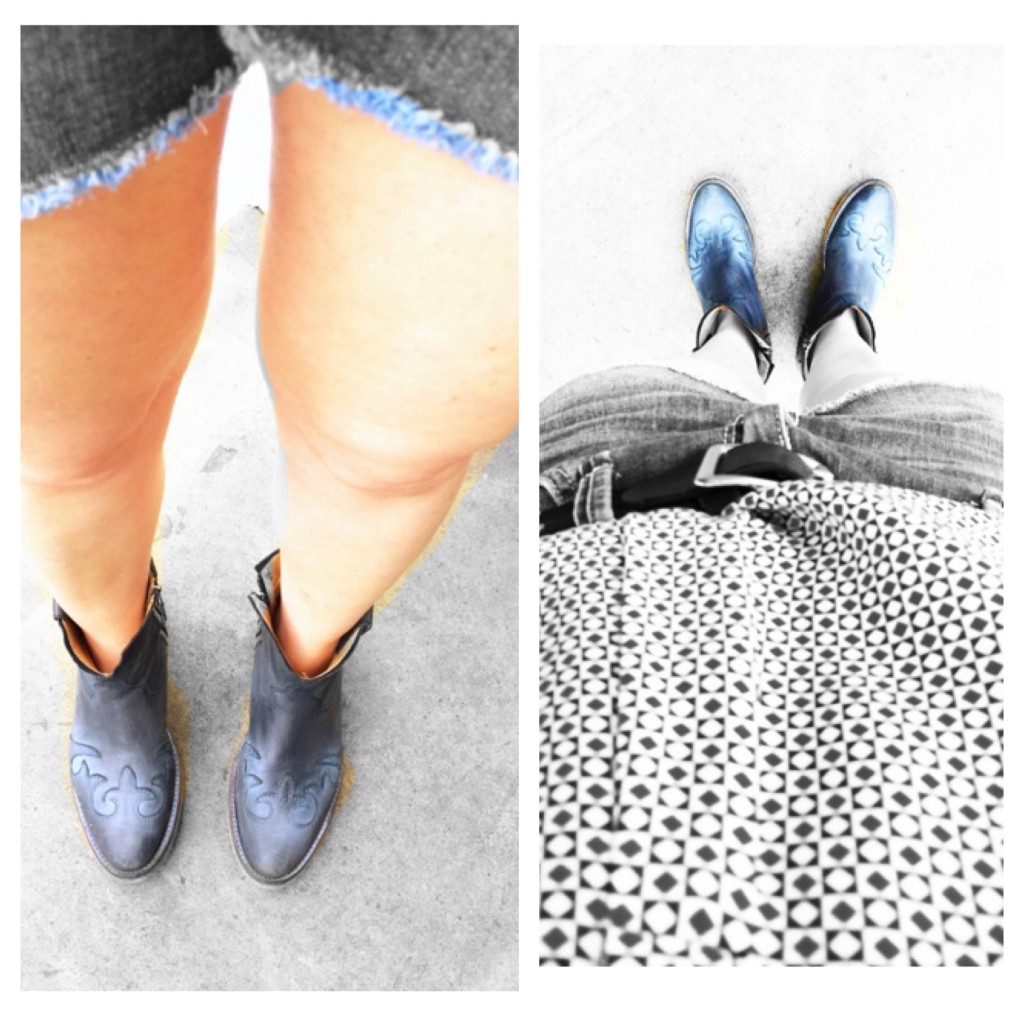 This look is a favourite of mine – the denim shorts, silk shirt and boots look all brilliantly boho.
The rules are simple.  Cut offs need to be slack to achieve comfort while effortlessly cool.
Shirt needs to be patterned…as patterned as poss.
And the boots.  Well, I'm afraid they ABSOLUTELY need to be Seven Boot Lane.
If you don't know Seven Boot Lane, it's about time you did.  I've been wearing the Annie boot all year round – and wrote about them here.  Quality leather, beautifully designed and exquisitely made…  you'll fall instantly in love with the entire range.
Anyway, the generous boot folk are giving away one stunning pair* to one of my soon-to-be-well-heeled readers.  All you need to do is LIKE both Life of Yablon and Seven Boot Lane Facebook pages to enter.  The winner will be chosen on 7th August 2014 and notified via Facebook.
*depends on your size/availability