Cast your mind back to the summer of 2009 and choose any tube journey you might have taken. Remember the orange paperback EVERYONE had his/her nose in?
There's no doubt that David Nicholls' One Day was an enormous hit: the story of Dexter and Emma, the star-crossed lovers, the PUNCH where it hurt and then out rolled the film (2 years later) with Anne Hathaway and Jim Sturgess.
But such success can only bring on serious writer's block. You can almost feel the pressure Nicholls was under.
And finally he's done it. Us is the story of a middle aged couple whose marriage is struggling. Biochemist Douglas and his beloved artist, free-spirited Connie set off with their 17-year-old son Alfie for one last family holiday that will either make or break their marriage. As the reader, you journey with them (through life as well as through Europe) taking on board their very valid issues with each other.   Probably because their grievances are so real, poignant and perceptive – the story is believable and therefore gripping.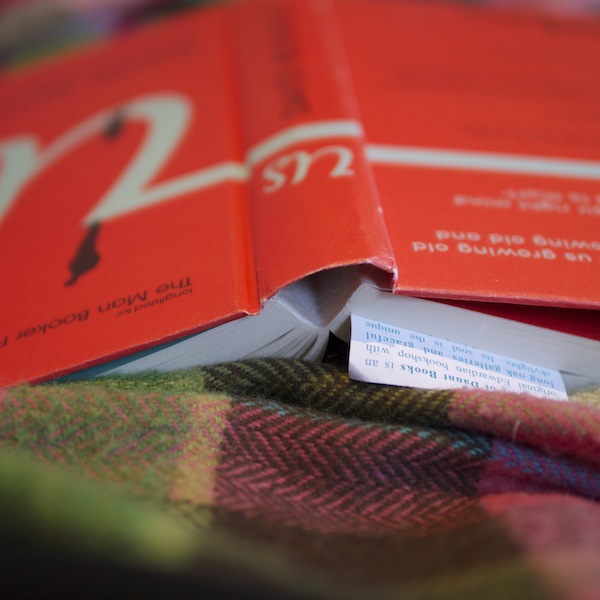 However, the novel has been criticized as a non-event after One Day, pointing out that Nicholls has apparently held back any real excitement suggesting that he is desperate not to offend his readers but … I'm afraid I disagree. Not only is this a better tale but it is also full of immediately quotable one-liners: I've always wondered who those freaks are who don't read novels and Well I can tell you now that married life is not a plateau, not at all. 
I'd even go as far as saying that I love the way Nicholls has told Douglas' story; with such simplicity and yet with details which make it perfectly astute.  Cringing at his awkwardness and dull conventionalism combined with the banality of his marriage, I found I couldn't put it down (much to the Smalls' irritation) drawn to the honesty of this family's dynamic.
Look out for it (once in paperback) coming to a tube ride near you…