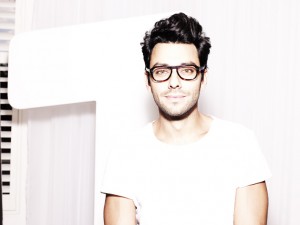 The summer sun is on the horizon.  We wait all year round to feel the warmth of its rays on our pale winter-inflicted bodies and then… it bleaches and dries out our hair ruining a full head of expensive highlights.
Taking precautions this year, I headed off to meet a man in the know.  Now, it is hardly surprising (but very convenient) that Peter Lux has a great head of silky, thick, shiny hair.  I soon gathered that as Head & Shoulders' creative beauty director and a leading force in the hair industry, there is very little Peter does not know about hair styling, conditioning, cutting and colour.  Spending most of his time back stage at couture fashion weeks and working on high brow advertising campaigns for the likes of Wella, Pantene and Remington, I wondered how he squeezes in his celebrity clients such as Cat Deeley, Claire Danes and Jude Law -and still had time for an amateur hair enthusiast like me.
As he shampooed, conditioned and styled, I persuaded him to divulge his rule book of hair, with a particular focus on hair protection during the (questionably) long, hot summer.    Walking out of the salon with fabulously swishy blow-droed hair, I made a mental note to never travel with out a wide brimmed sun hat and to comb through conditioner (perhaps even Head&Shoulders hydrating smooth and silky) when hitting the beach.
And here I am interviewing Peter and having a blow dry (cringe)! 
This is a Head & Shoulders sponsored post which also appears on Beauty and The Dirt.