I've always been bemused by the role of chalet girl: utterly charming to all guests, amazingly efficient at cooking, cleaning and, of course, a dab hand at parallel turns. But is the real skill of this blonde, pretty, young, posh girl to burn the candle at both ends while appearing as fresh as a daisy at breakfast time?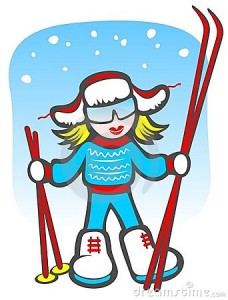 Dying to know just how scandalous they are, I treated an ex chalet girl to a fully-loaded cocktail, encouraging her to spill the beans.  I wanted the real dirt, gossip and shocking truth – from outrageous guests to what makes a chalet girl fabulous to her contemporaries… read on for her confessions on behalf of the infamous play-hard-play-hard ski hosting army:
Drink.  Drink while you work. Never too early in the day (disguised in a mug) and often continues through until the first lift opens at 8:30am.
 Cater for

all

the needs of your guests. Leaving them wanting nothing more… One girl even allowed herself to be tied up by eight 22 year old male guests.
Cake batter has more than occasionally seen the floor before filling the cake tin.
Local hotel's hot tub is a regular place to get 'intimate' with fellow chalet boys on the way home from a big night out – even if it involves leapfrogging the hotel fence.
Chalet change-over day is often a big excuse to drink the allocated welcome drink champagne for the next week's guests.  Cleaning never was fun without a little fuel.
Naked skiing, bed hopping, 'fondle-her' in a gondola – you name it.  These girls and their chalet boys love a challenge.
Learning to ski is clearly only one of the motivations for doing a ski season. So, the next time you tuck into a lemon drizzle after a long ski, look your chalet girl in the eye and ask her what she got up to today…