This summer we are doing quite a bit of travelling and I've made a concerted effort to pack light, light, light. It's not that I don't want to flex my muscles through the airports nor that I'm ultra efficient on my clothes choices but more that I want to see how easily we can live with less.
A type of packing social experiment.
Every item included has been through my strict vetting procedure.
And that includes my beauty choices.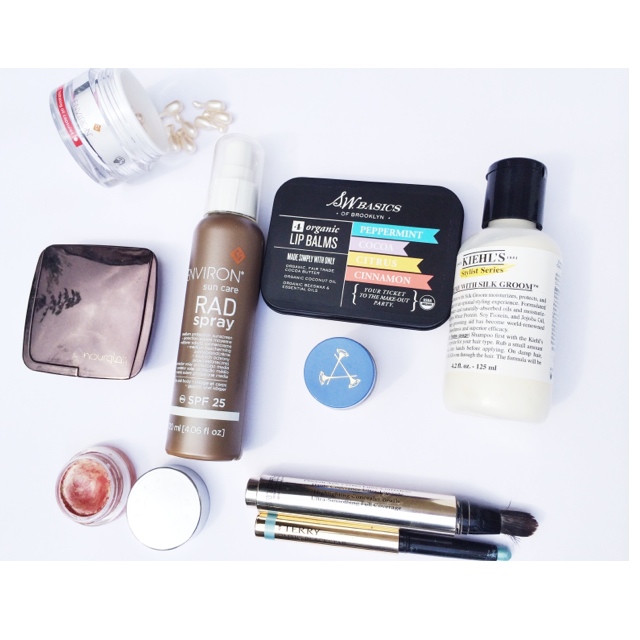 I have allowed myself 8 beauty specials for our American adventure.  From top left going clockwise: Environ Intensive Hydrating Oil Capsules, Environ RAD spray SPF 25, SWBasics Organic Lipbalm, Kiehl's Silk Groom, Highlighting Concealer Brush by Terry, Colour Fix Cream Eyeshadow(liner) in Fard Fondant Regard by Terry, Deep Relax Balm by Aromatherapy Associates, Becca Beach Tint (for eyes, lips, cheeks), Hourglass Ambient Lighting Powder.
Have a BEAUTIFUL holiday if you're off too.