Lunch in the city could rarely be described as quirky or even fairytale-esque.  So The Fable Bar – on Farringdon Road – looked more appealing than most.  I don't get out much (at lunch time) as I'm either chained to my keyboard or eating on the run post meeting/pre school pick-ups.
The occasion is that Northern friend is in town and I am keen to meet her somewhere Eastwards.  You never know how long she's here or where she'll be next so I threw lunch bait in her direction and plans were made.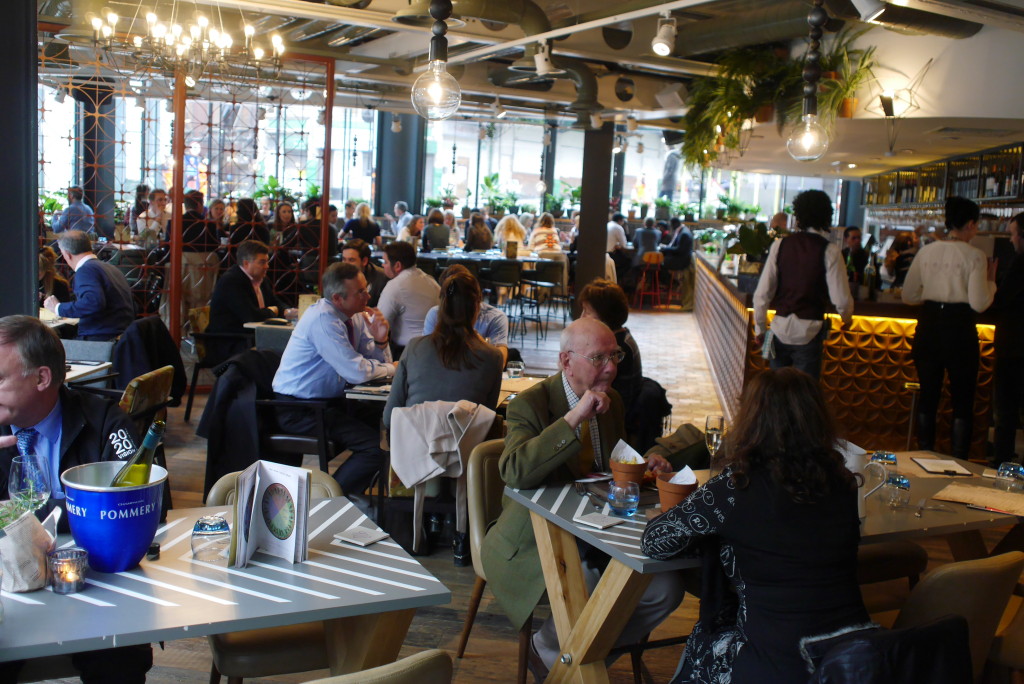 The Fable Bar is enormous and busy when I arrive…  Northern friend is running late (some long story – excuse the pun) and so I opt for a sharing table so that I can ask nearby lunchers what they think of the food.
This makes me starving.  Still waiting, I order the superfood flatbread (£9.95) and bottle of sparkling.
Finally she arrives.  Needing a glass of wine.  So much to catch up on.  We order mid gossip.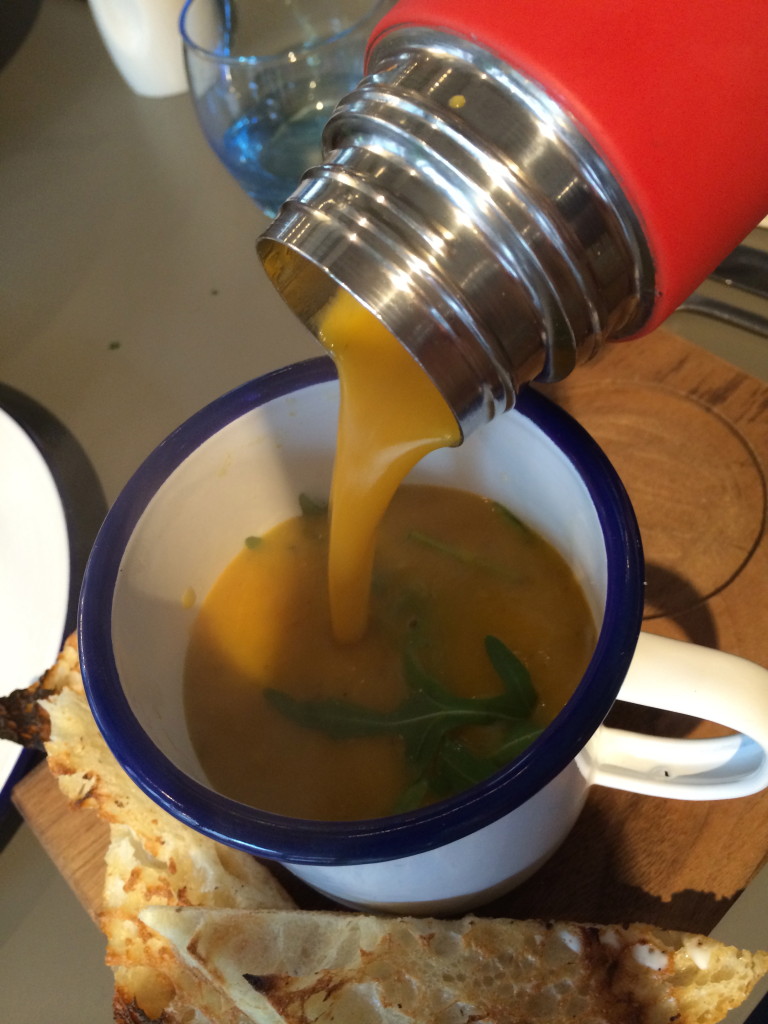 A bit about the bar before I forget.  The theme, fables of Aesop and the fantasy world of fairy tales, is a little vague.  Of course the typewriter and book props appeal to me but it's not quite as inventive as their PR material would have you believe.  But, saying that, the space is airy and quirky enough to satisfy (this is for the City types after all) and I thought the team coped brilliantly with the stead flow of hungries.
It seems I'm still on the hunt for a once-upon-a-time fairy tale lunch.
The Fable Bar is part of the Drake & Morgan group.  (You might remember back in 2012 I reviewed Drift Bar with the Smalls….)