The private equity squad took up their positions on the starting line.  It was the moment they had been waiting for – since this time last year. Some in suits and ties but many modelling the traditional 'dress-down' uniform of an open-necked fine-lined shirt.  Almost all most sported slippery leather soles and the finest of leather uppers.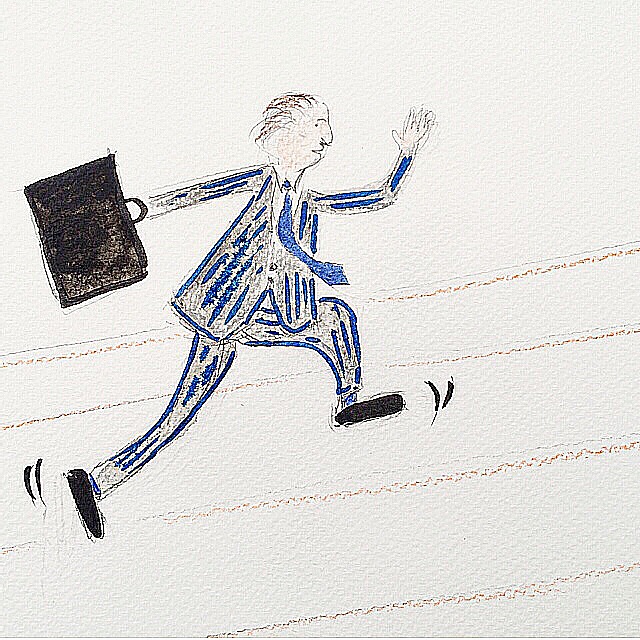 They grimaced at each other in anticipation, declaring loudly how out of shape they were.
Desperate to appear nonchalant, the one and only father dressed in hi-tech running gear called out:  Just a bit of fun, isn't it!
Cuffs were turned back.  Virtual hair swept to the side.
With hardly a glance at little Rupert eagerly waiting on the sidelines; their wives hadn't even noticed they were taking part.
And they were off.  FAST.  With the stamina of a personal-trained devotee.
Determined to win or at least not disgrace.  This was their chance to show what they were capable of.
Sporty Dad won again.
Everyone's a winner; they consoled themselves, immediately hiding any disappointment.  Competition had been tough this year.  Besides, it had been quite a while since their own sports day.
This column first appeared in The Lady where I am their Mum About Town.