An ongoing mission of mine is to break some of my ever-flowing photography out of my Instagram feed.  And recently I have found 2 very legitimate break-out solutions.
The first is Boomf.  James Middleton's marshmellow printing company.  I choose my favourite black and white pics to theme our squidgy tea treats.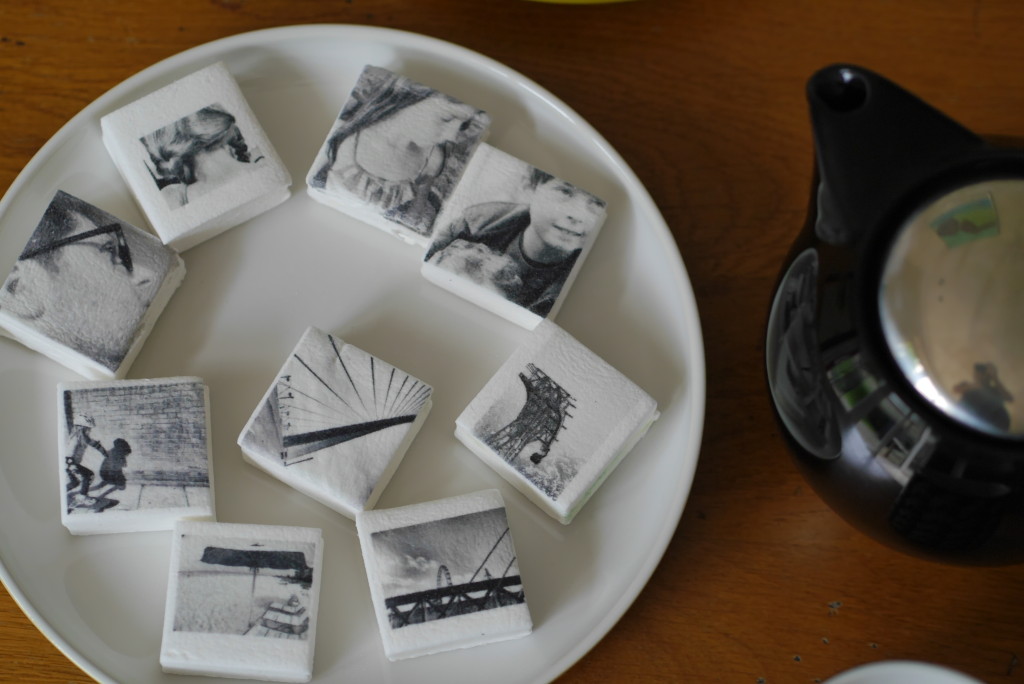 And the second solution is Social Design Studio … all the way from San Francisco… I picked out those images of the Smalls which make me smile the most and then these photo strips arrived about 10 days later.
It seems this is the photo booth output for this century. Anyway both solutions made perfect Father's Day add-ons.  (and one photo strip even made it into Lord Y's card. )