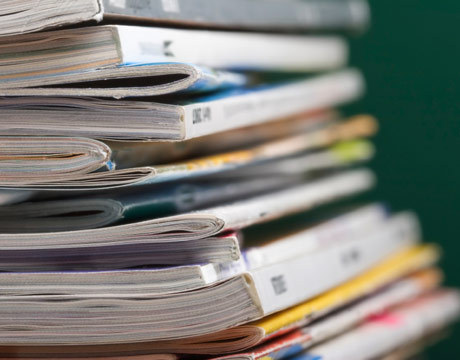 There's been a fair bit of finger wagging at those glossy magazines this week. Women far and wide (no pun intended) seem to have an axe to grind and it involves those 'perfect mums' in those shiny pages profiling their 'perfect lives'.
Now, I do understand that sometimes those features can be eye-watering nauseating as well as self-esteem damaging. Honestly, I DO get it. But talk yourself off the edge, ladies, and realise that no-one's life is even half close to perfect. Those magazine editors (who are honestly lovely and normal) have pages to fill and, anyway, reading about a perfect mum is much more inspiring than a lady-who-has-totally-lost-it.
One of those profiled happened to mention that her children do not play with plastic toys, watch TV nor dress in anything less than couture. We all know THAT'S never going to be the truth for us. The real women. But it is amusing that she tries to pretend and should therefore make you smirk not growl.
Peronally, I read these magazines for pure escapism and, actually, it would be a boring old world without them. There are plenty of horror stories in the Daily Mail and Woman's Own, but I count on those with thicker, sumptuous pages to allow me to fantasize.
So the bottom line is – don't get your knickers in a twist over someone else's gloss, it's often not as it seems.
This column first appeared in The Lady where I am their Mum About Town.