It is so VERY rare that I come face-to-face with the daughter of an antiquarian book dealer.  Someone who might understand just how it felt growing up surrounded by dusty, stained dust jackets, appreciating literary treasures with 'age tan' and original leather boards all while living permanently amongst box upon box of out-of-print, high value relics.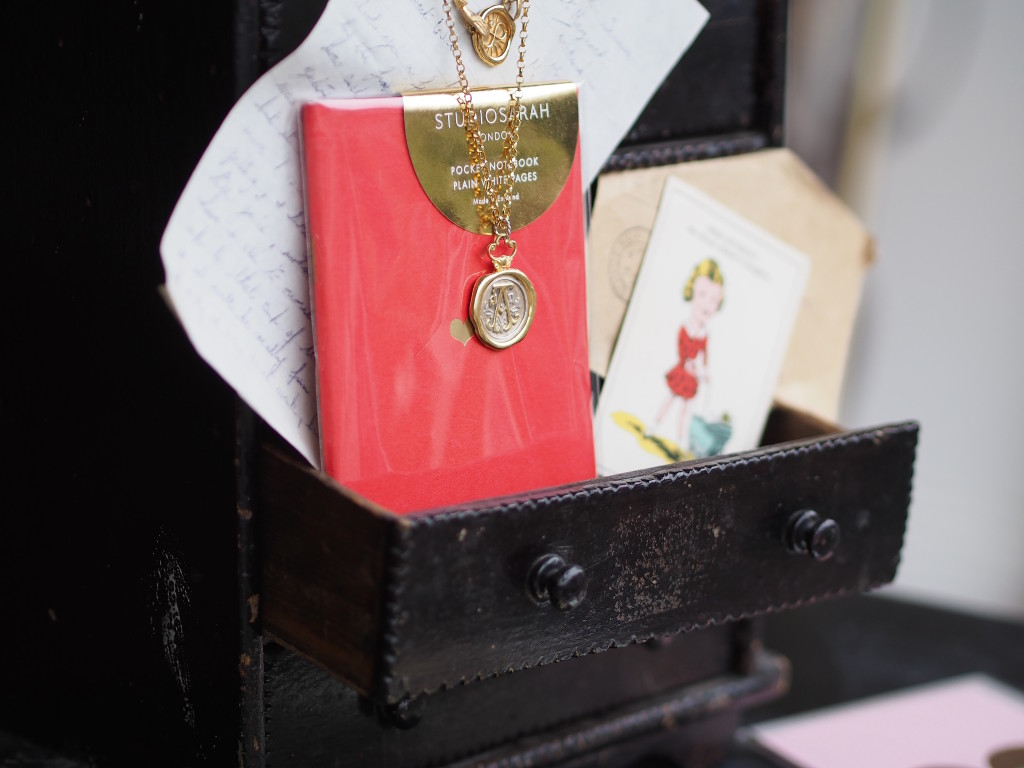 But recently, when catching up with that friend with a jewelDAR Esther Coren, she suggested nipping into the new jewellery workshop/shop at the end of her road, I did indeed find Jessica de Lotz, the daughter of a bookseller.
Local to the neighbourhood, Jessica chose Kentish Town as the location for her first shop and then went on to design her retail space so that the workbench is visible from the shop floor…  a genius move bearing in mind just how personal all her designs feel.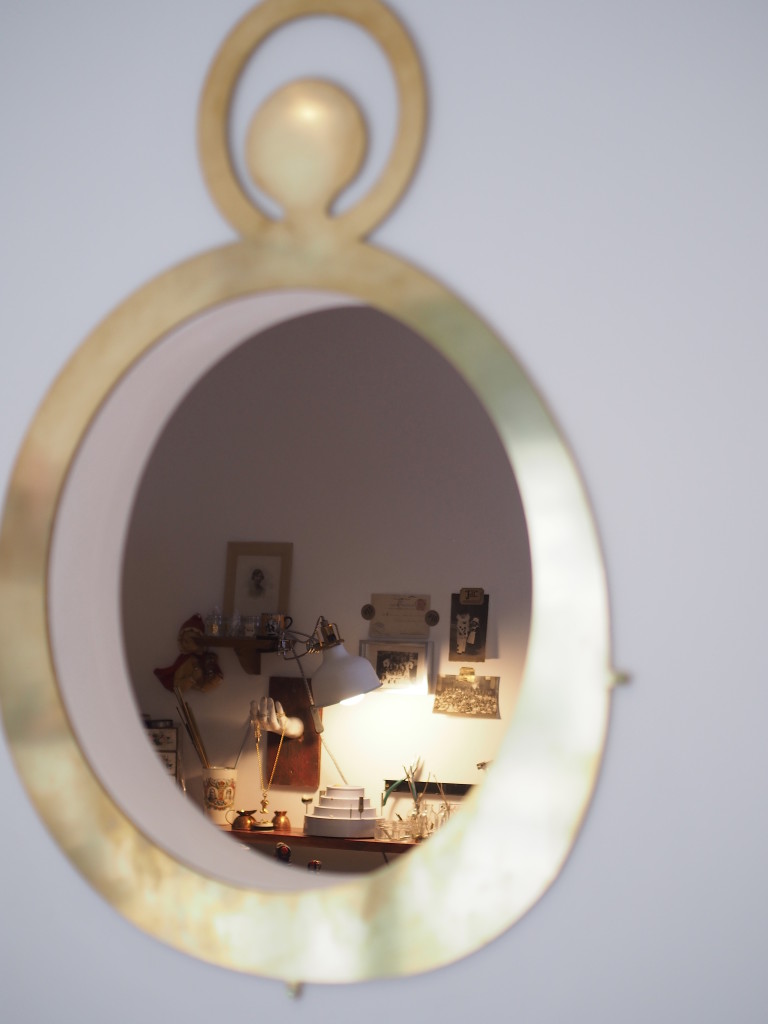 Once over the threshold, I was right in there – drooling, photographing and quizzing this minx of a girl in her room of quirky antiques and alluring jewels:
How long has your shop now been open?  For just over a month now – early days? but I've had such an overwhelmingly positive response so far.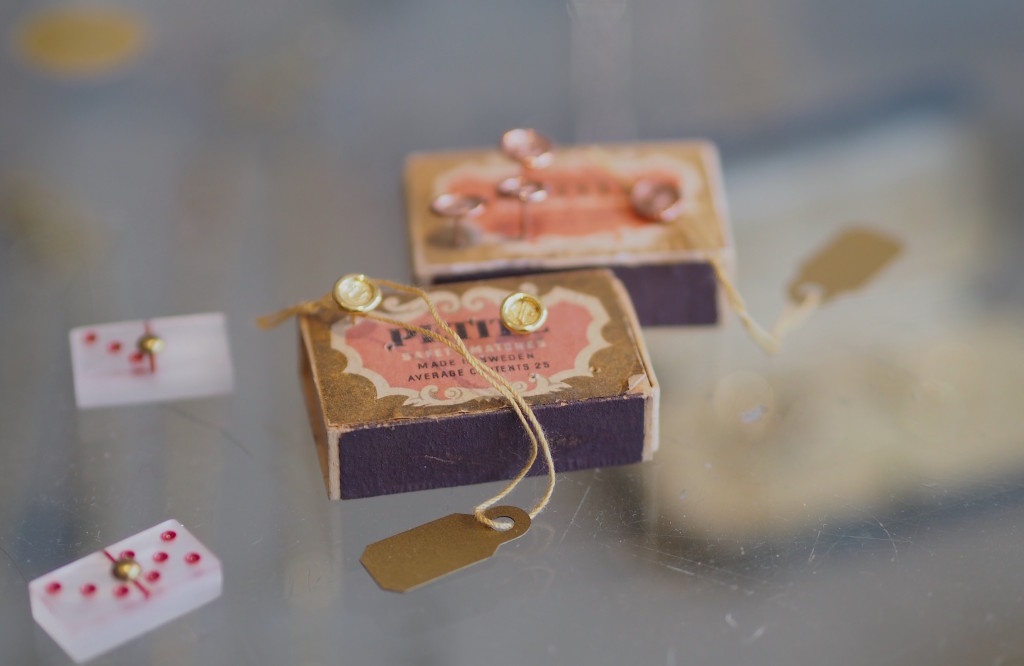 What has been the most surprising thing you have learnt as a shop owner?  It requires a whole new level of responsibility! It's like having a baby but without the sleepless nights. I have to either be looking after the shop or find cover for it – we're open 6 days a week! I'm learning to delegate more now so I'm not always playing shop girl and juggling workshop pixie too! I'm working towards more of a work/life balance since we opened, but want my core focus to continue being designing and crafting pieces.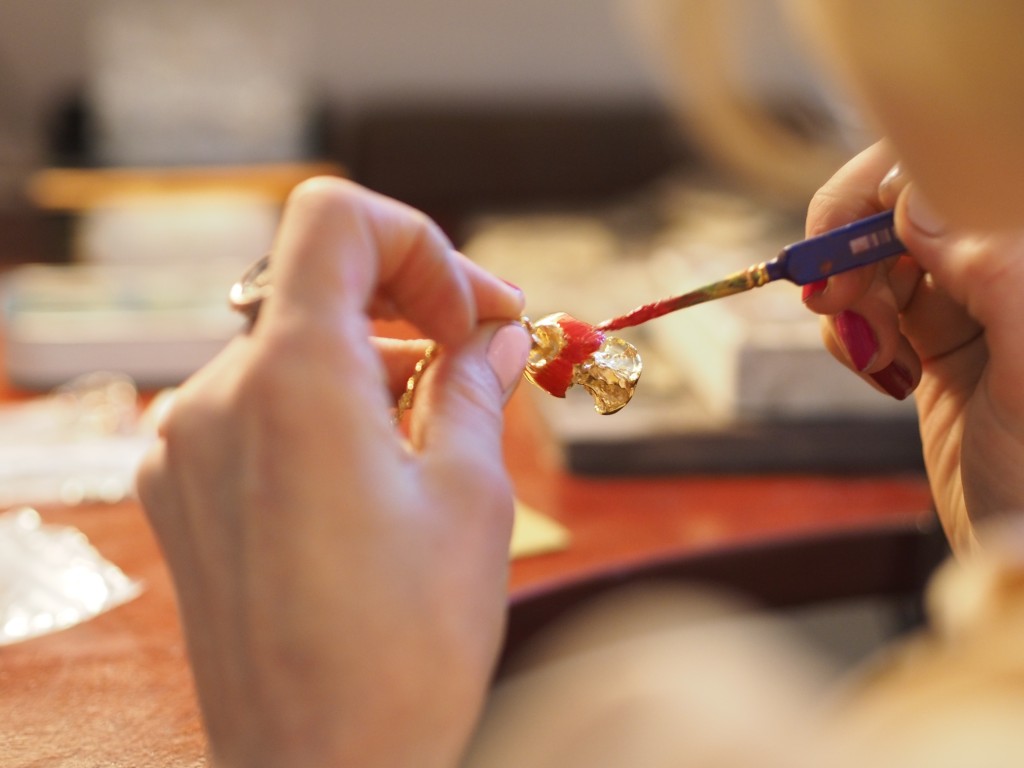 I adore your nod to nostalgia. Tell us more about your love for the old.  My father was an antiquarian bookseller so I was brought up surrounded by beautiful old books that he lovingly looked after (and sold) so an appreciation of antiques was engrained in me from day one.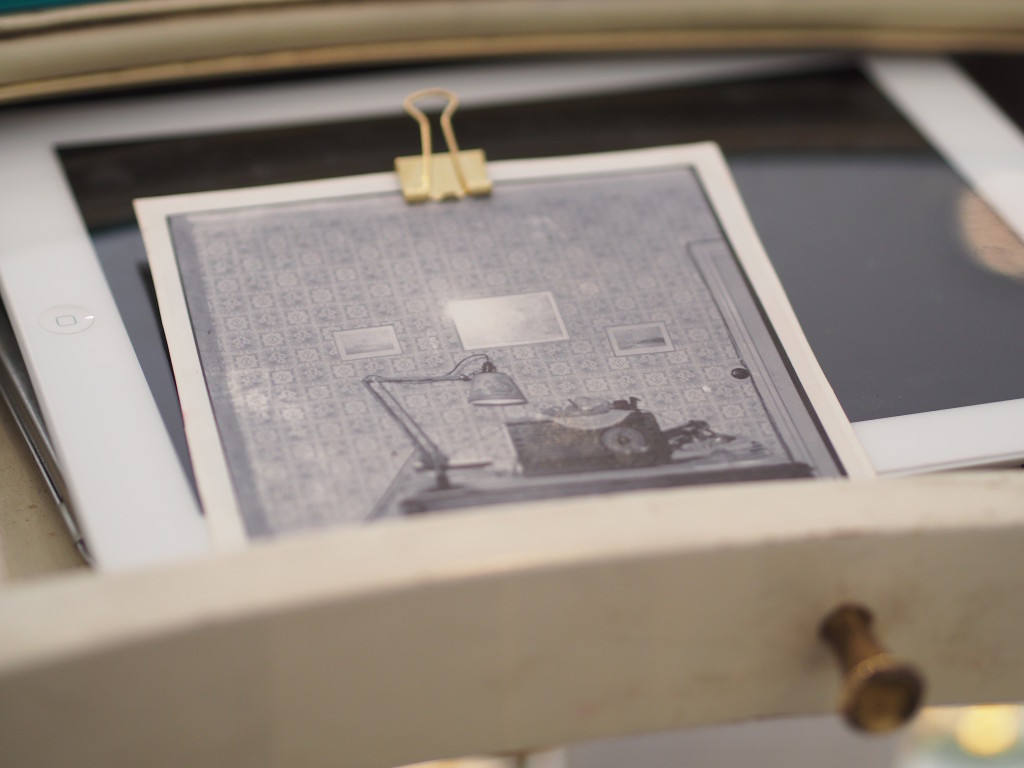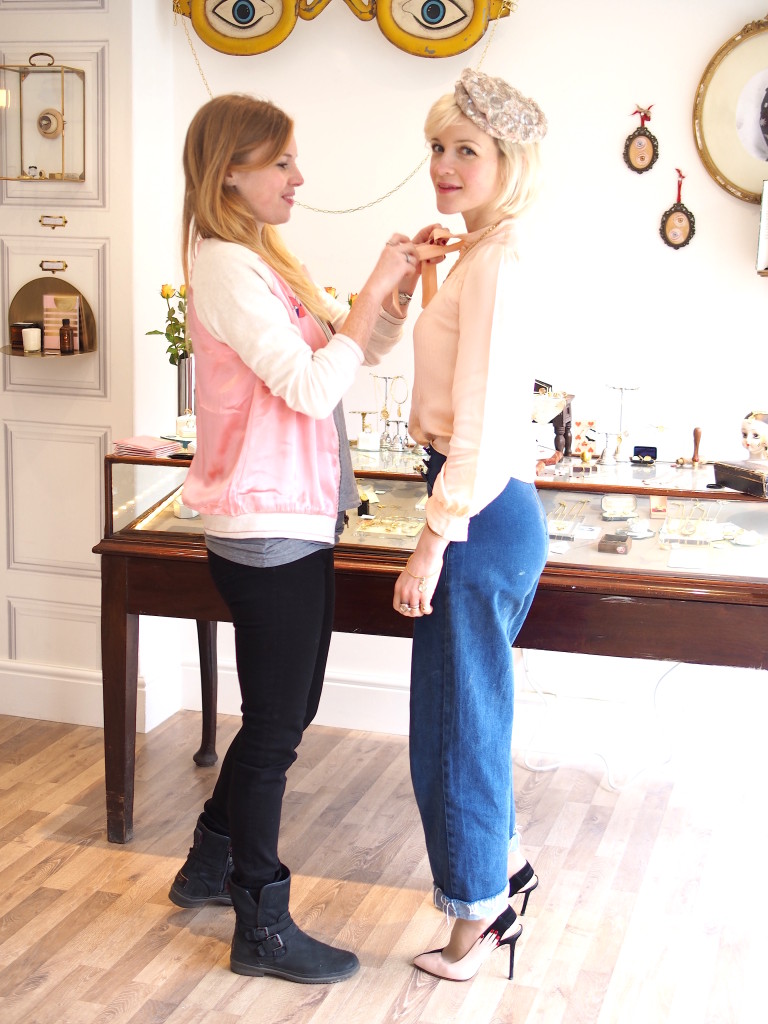 How important is design in your everyday life?  I know that when I see or hold something I admire, it makes me very happy. It all just depends on how you channel what you see and, as I appreciate quite detailed and intricate things, this then translates into what I make.
Who inspires you and why?  My mum inspires me. Just you meet her and you would be too! She is a miracle.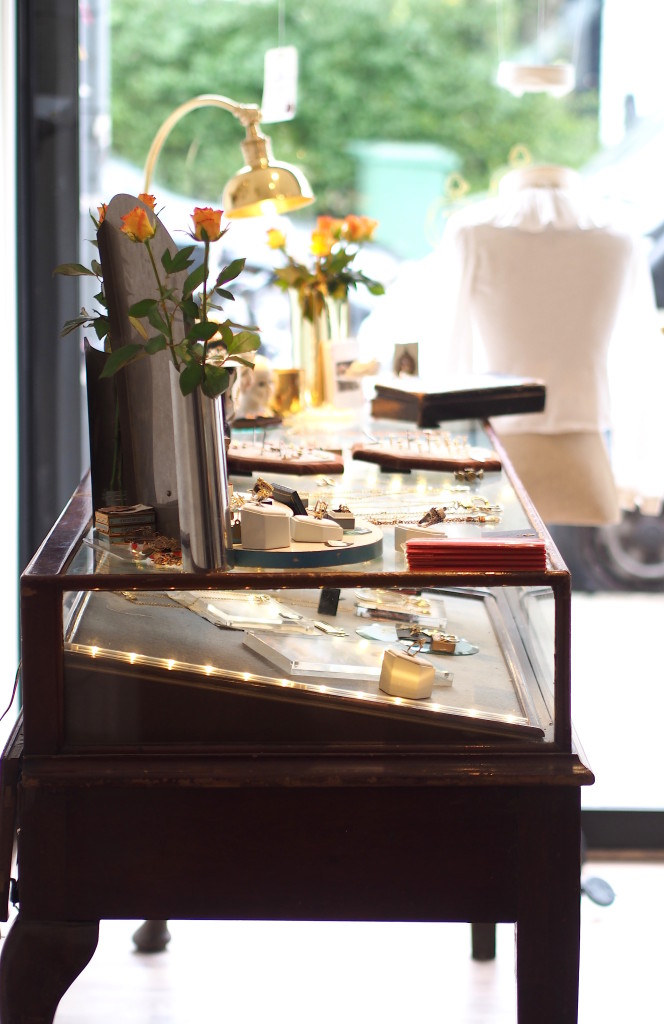 If not jewellery, what? Nursing or something that involves talking to people more to help them.?
 Vinyl or digi download?  radio actually.
Book or e-reader?  Book.
Where would we find you seeking me-time?  In a yoga studio or wandering around Spitalfields market. I go every Thursday morning. It fuels me creatively to get out and look around.
Biggest dream in the world?  For my parents and family to always be with me.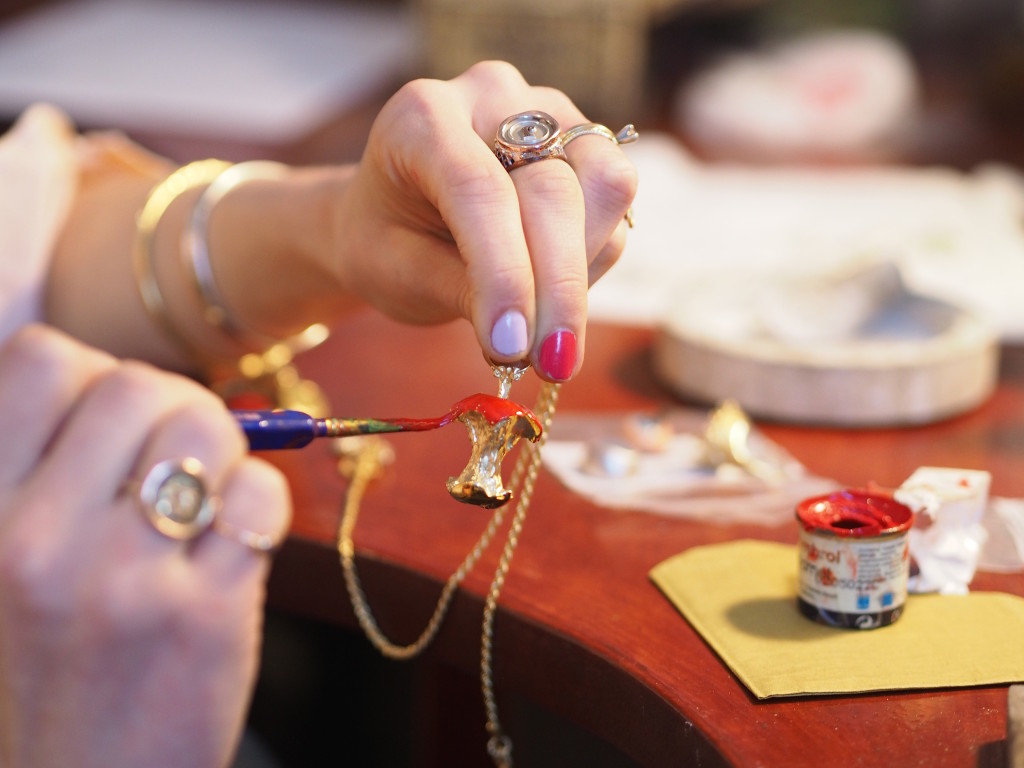 What would you tell your younger self?  I was chronically shy until my GCSEs and hated public performances so I'd say, 'Go for it. It's important to do things that scare you. Oh and to stick with a musical instrument and persevere!'
Piece you most enjoyed making for a customer?  I enjoyed the process of making the collaborative piece with Peroni – I had to design something that represented my interpretation of '100 years of Italian Style.' I made a bike bell bracelet which then transforms into a bike bell ring. I travelled to Rome on my own to be inspired and visited wonderful flea markets and artisan studios. The end result felt very 'me' and Peroni were a very fun team to work with.
Where to next?  The shop has just been nominated by ES magazine as one of 50 best boutiques in London so I'm chuffed about that. I then have an exciting collaboration with Frame Chain launching soon? and another quite unusual project in the pipeline. It's early days but I'm really excited about it.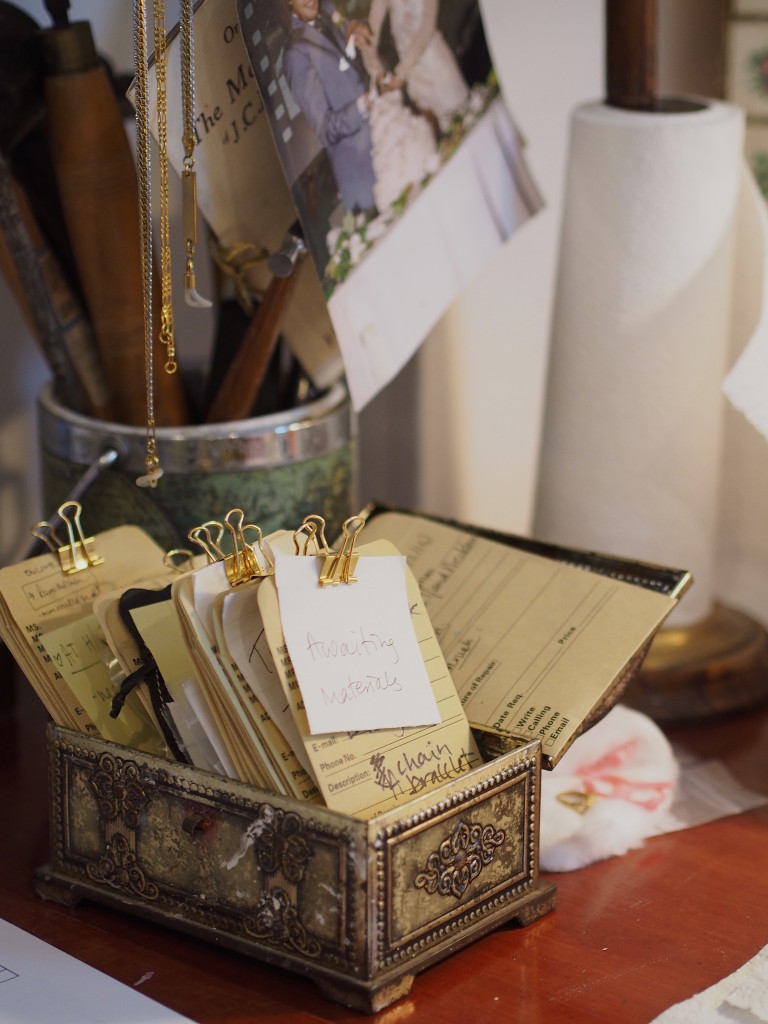 Please drop by Jessica's shop but DON'T blame me when you want (literally) everything in there.  {Including something old and rather rare.}
49 Fortess Road, Kentish Town