If you love words (half as much as I do) then you might well also love the way they're written. Fonts, typeface, typography are all The Wordie's porn. Perhaps it's the way one  letter is much more visible than the others, or that the word itself jumps off the page OR, in Daisy's case, the huge white wall it is up against.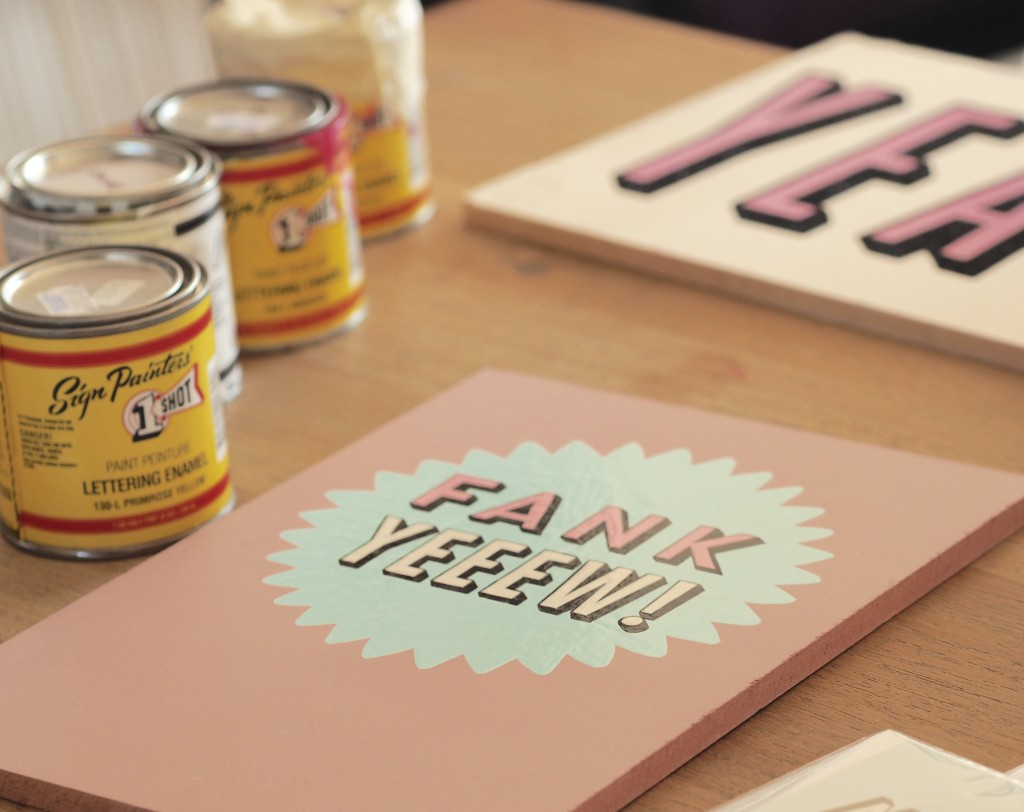 Either way, I've been keen to meet her for a while. Because Daisy Emerson's true love of hand lettering is one that I envy. That and her extraordinary talent of large scale typographic murals and stunning wall art which make her more than simply 'one to watch' on Instagram. With signature pastel colours mixed with some seriously brilliant metallic, her work is often laid out on metal or wood – as well as the blank wall.  So, last week, I nipped over to her studio, currently located in Whitechapel, to find out more about her work:
What got you going first in the world of typography?  I've always been drawn to letters and words, I'm not sure why but I just have. When I was younger I would often doodle at school and write words down a lot. I remember having an almost obsessive habit with writing my name down over and over again when I was little, often over everything including walls and most surfaces. I was always quite good at replicating most different kinds of handwriting too, I like lots of different letterforms I guess.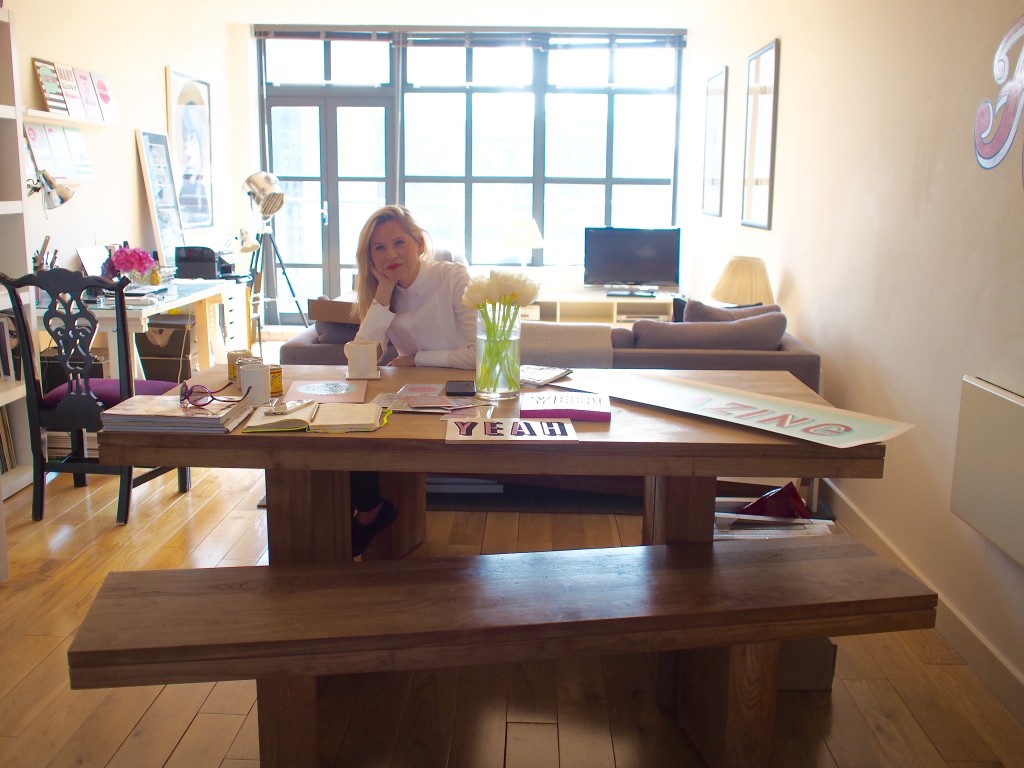 Which letter is hardest to draw?  I'm not sure there is a hardest one but all can be challenging in their own way, it totally depends on the style of lettering or the font I think…
Do you dream in colour?  I think so, I definitely dream a lot….I have very vivid dreams so I would like to say they're colourful. I'm often excited by colour especially the colours I like such as pinks, pastels, metallics. This is odd as I only ever used to work in monochrome until the past year or two…perhaps the monochrome was a reflection of the way I dress as I love to wear mostly black and white but I'm embracing colour more and more every day in my artwork.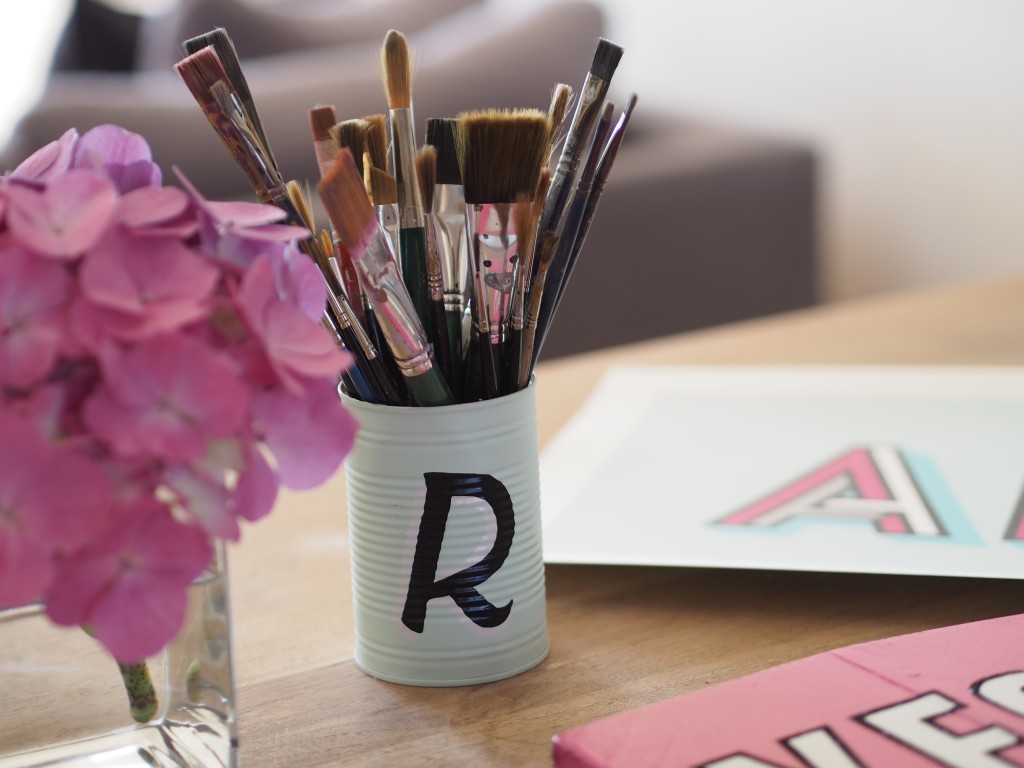 Sometimes a client will ask for a specific colour scheme and initially you won't be too excited by it but it can turn out to look really good, it's nice when that happens as it gives you scope to explore more colour for the next piece of work. For example I would never think to use yellow but I'm now coming round to it after recently using it on a sign writing job.
What do you love/hate about your work?  I love the process of seeing an idea come to life from initial concept to finished piece….I hate that I still have anxiety about how each piece will turn out.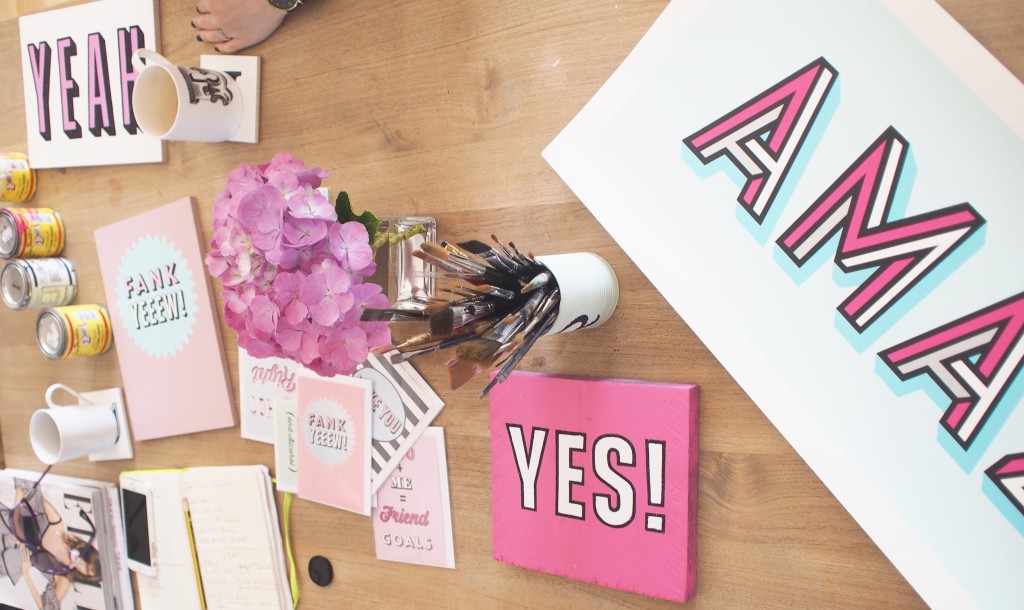 Which was the most demanding job you have been committed to date?  I'm not sure there's been a single most demanding job but there's been a few outside jobs I can think of…..up a ladder or scaffold, in the cold and windy weather! Sometimes that's tough as you're on a deadline and the elements are against you.
When not painting and drawing, what do you do to plan your work?  I often look to blogs for inspiration and I'm always trying to do smaller study pieces whether it be a quick painted word on a scrap piece of wood. This is good for content as well as practise.
Is there a lot of research and inspiration hunting needed?  Sometimes there is a lot of research needed if a client asks for something specific, often enough they will come with their own reference but it's always nice to seek out more. I like finding new inspiration, whether it be a specific hue of colour or an amazing font I've seen.
Who would you love to work with – corporate or artist?  I guess anyone who was up for giving me pretty much free reign on a big wall! It's always great to work with other sign writers on the bigger jobs, it makes it much more fun.
Which is your favourite part of London?  I like Soho and Carnaby, I use to work around there in several creative agencies, but I don't get as much opportunity to visit the West End these days as I'm based in East London.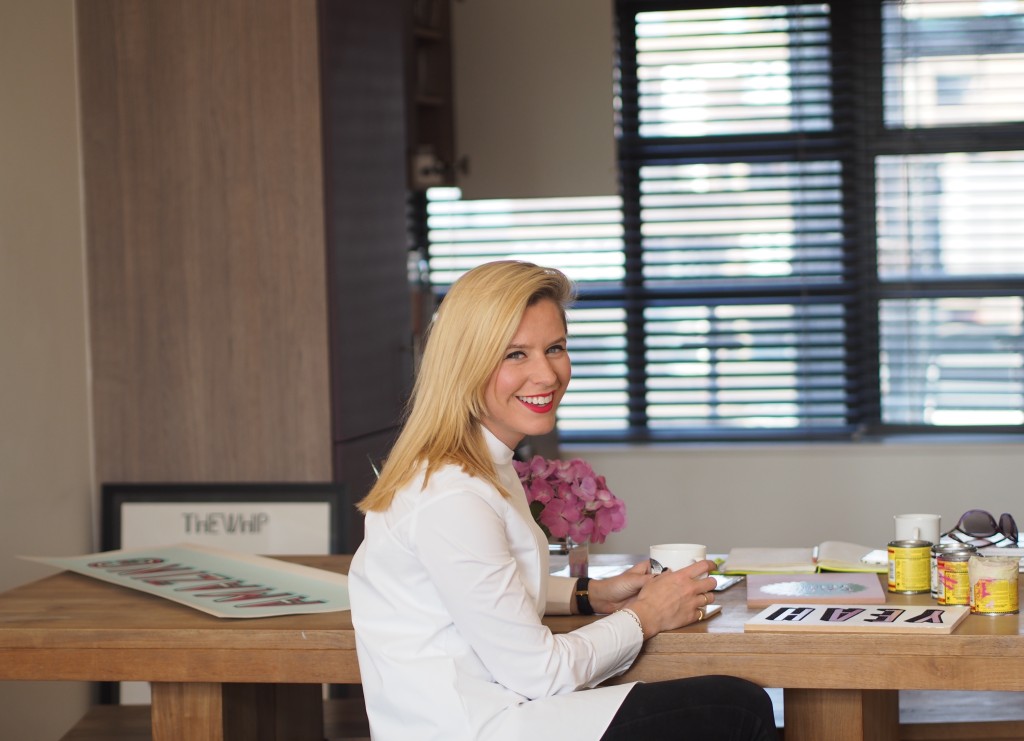 Where would we find you chilling at the weekends?  Probably around Old Spitalfields Market, I like to go to Columbia Road flower market on a Sunday or perhaps a walk around various places in Hackney or Shoreditch local to me, I spend some of my time in Shoreditch House as it gets me out of my home studio when I get cabin fever.
Which artists inspire you?  There's a huge amount of different people I follow on Instagram which are always inspiring, I don't just follow other sign writers or lettering artists, I love photography, I follow a lot of fashion, interior and lifestyle bloggers also, it's nice to take inspiration from all different kinds of creatively.
Where do you paint shop?  I always go to Stuart R. Stevenson in Clerkenwell, it's a family run art supplies shop and it has absolutely everything you could ever imagine, it's floor to ceiling of paints, brushes, crafts, everything really – I could spend a long time in there. It's where I buy all of my sign writing enamel, I also go to Handover in Dalston for sign writing brushes – I've always loved a good art shop.
Daisy's clients include Carnaby, Fudge Hair, John Lewis, Google and more recently Facebook. The work she creates for brands brings spaces, walls and windows to life.