I've often thought how fun it would be to live in the same street as all my besties. Imagine the convenience, let alone the hilarity.
And, if we can just play make-believe for the sake of my thoughts, I would bagsy the house next door to ours for First Love and his crew. Not for any hanky-panky of any sorts whatsoever (I assure you) but because it would mean I'd see the boy more often. Even at the local bus stop.
In reality, this bestie lives a full-on train ride away.   And so evenings like last Wednesday night don't happen nearly often enough.
So we went a little swanky for the occasion and headed to the brand new M Restaurant emporium on Threadneedle Street. I was running a little late but found him in M Bar on the mezzanine level and there we submersed ourselves in cocktails – quite the best way to catch up.
Following our chin-chin, we dined at M-Raw, the more casual of the two restaurants in this new dining and drinking concept. Now, don't be put off by the word raw – we weren't looking for any sort of detox. Beside some of the meat and fish has been cured or smoked and there are even sneaky HOT pots too.
All of the dishes we had (and we had a fair few) were absolutely delicious and I'd even go as far as grading a couple sublime. Unusual challenging tastes but brilliantly curated and served as art. The beef with hot smoked beef with horseradish, carrots, asparagus and quail eggs was up there in this sublime category. As was the scallops and bacon with apple and the cured langoustines, pink grapefruit and cucumber with grated foie gras.
A resident dj was rocking the M-empire and those eating meat in the other restaurant seemed to be upping the ante in terms of party-noise.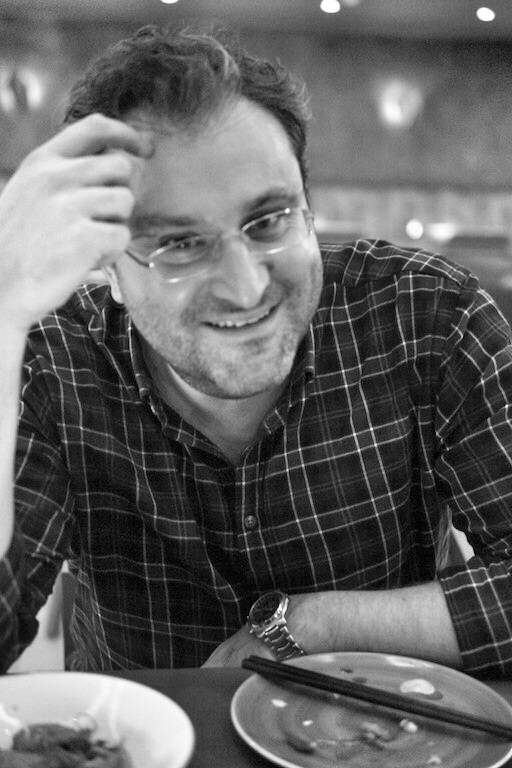 Martin Williams (ex MD of Gaucho Grill and now driving force behind this incredible joint) not only showed us around but swung in and out of our conversations all evening, in a non-obtrusive way. I could tell that he's phenomenally proud of this 2-restaurant cum bar cum lounge venture. And so he should be.  I hear he plans to open a second M (M is for Martin by the way) in central London next year and a third in 2016.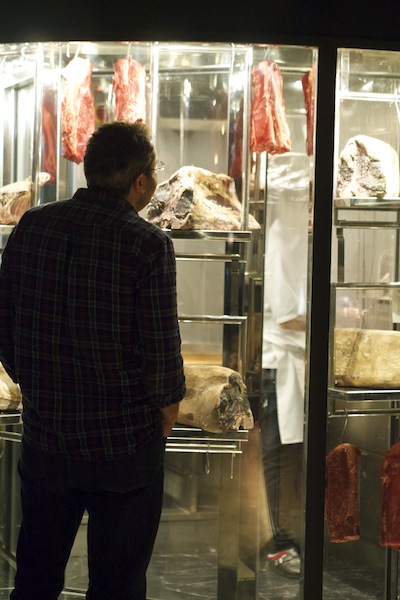 The moment I entered it did strike me as a posh boys' playground with its secret den – complete with whisky lockers, a luxe table football – a wine tasting wall full of extravagant bottles and a plated steak for up to £139.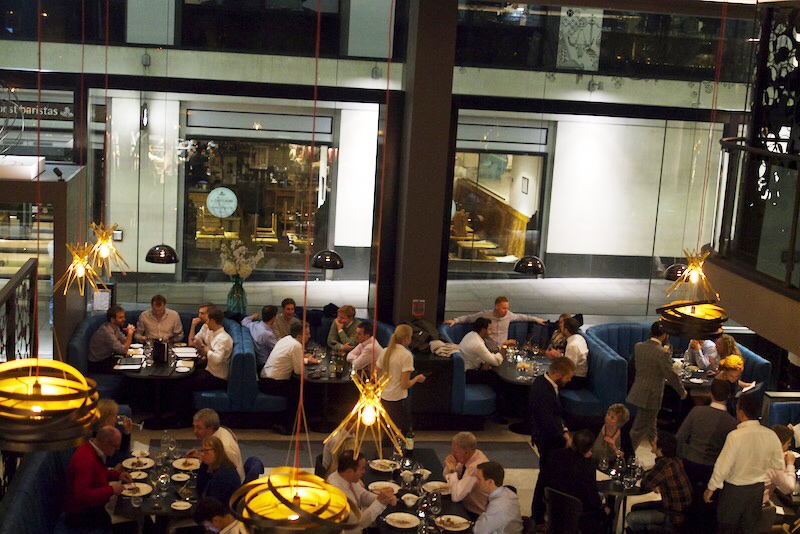 But who could possibly suggest that any girl wouldn't want to play in such a playground? Besides I'm sure the long banquet private dining table would be a riot – so next time I'll invite my besties and sink my teeth into the highest grade of kobi steak…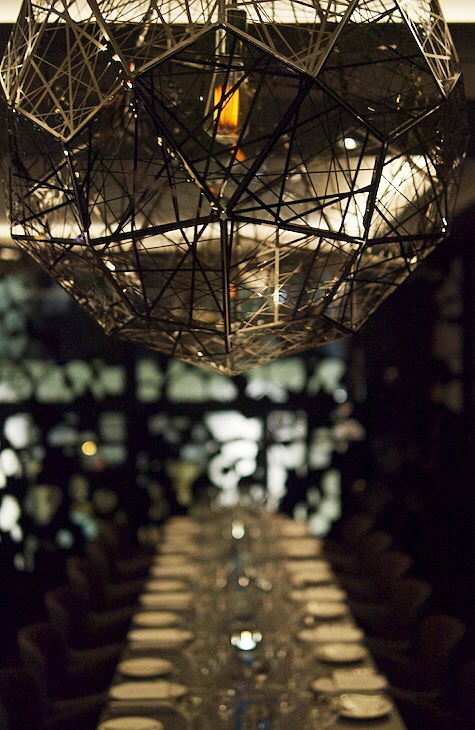 M, 2 & 3 Threadneedle Walk, 60 Threadneedle Street, London, EC2