We can all be a little complex. And the relationship I have with my camera is a prime example of my complexity. Put simply, I like to have one of my picture-takers close at hand for most of my waking moments. Many choose a new evening clutch or a pair of particularly glamorous heels as their Saturday night accessory but, more often than not, I accessorise (morning, day or night) with my Olympus Pen-F.
I think my main issue is that I don't want to miss that moment in time.  I want to secure my memory into something more tangible.  I want to record a single moment in time, before the moment has completely passed us all by. Oh and one final point here, and one which won't come as a surprise to you all, I love telling stories and each image I take (on whichever camera, in whichever location) tells me (and perhaps you) a tale.
So when, last Wednesday evening, I was invited by the London Institute of Photography to learn more about night photography – along with my favourite Stylonylon – and told to absolutely not turn up without my camera and tripod, I was literally beside myself with excitement. Off I skipped at 8pm with no sign of dusk in the summer sky.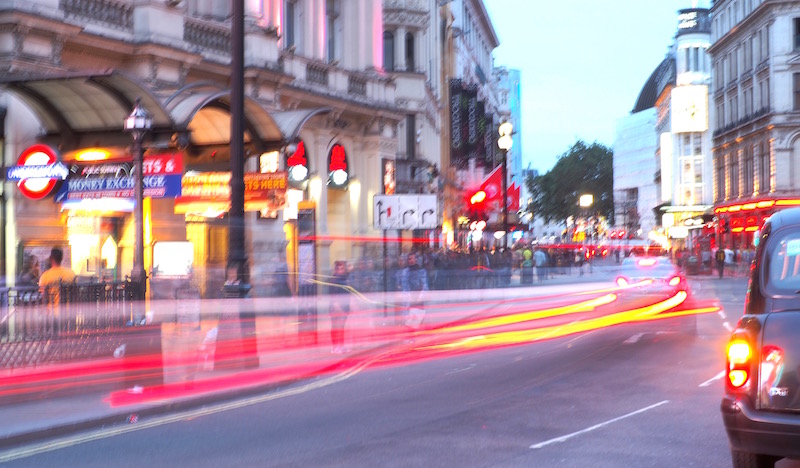 We met Holger Pooten – founder and head trainer of the recently established but already well-regarded photography school – at Piccadilly Circus. When it comes to photography, this guy knows. German born, Holger is now London based but works on ground-breaking work all over the world – both for editoral and commercial commissions.   Crucially though he's patient, really patient, which is often a skill other photographers struggle with when directing those less capable.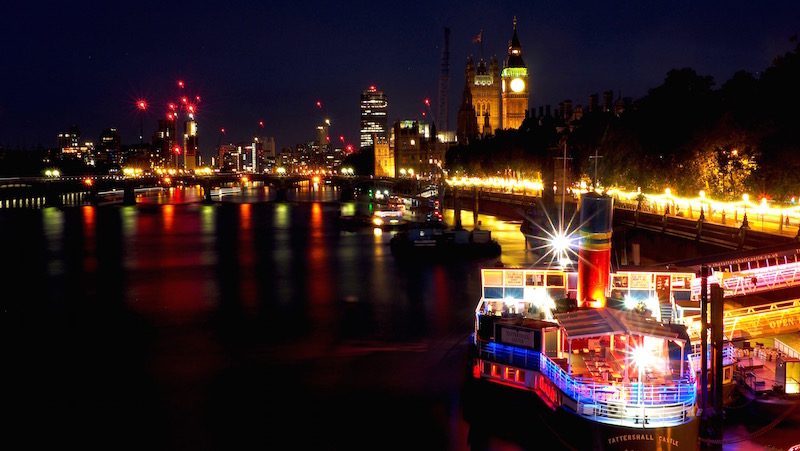 Once our settings (low iso + around F7 aperture + varyingly long shutter speeds) were fixed and truly understood, we were off. Our 3 hour walk through a balmy London evening was punctuated with hands-on assistance, helpful feedback and pointers as to how best to secure those images as dusk fell to night.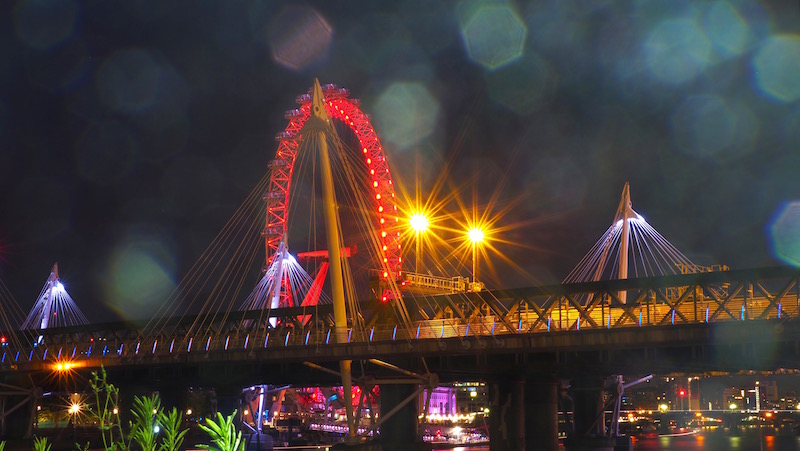 I was in HEAVEN. The peace of the night (once we had left Piccadilly Circus) as we even jumped over railings to reach the river bed was magical. In fact, once I finally reached home and climbed into bed, my mind was bursting with colours, reflections and a gentle buzzing of those slow shutter speeds…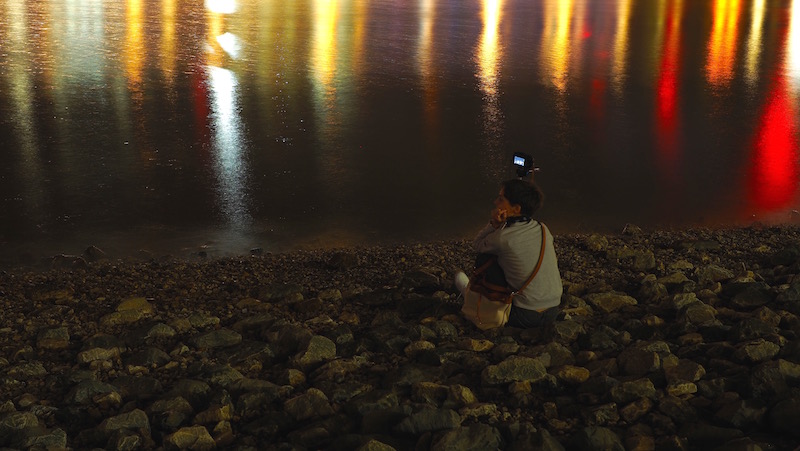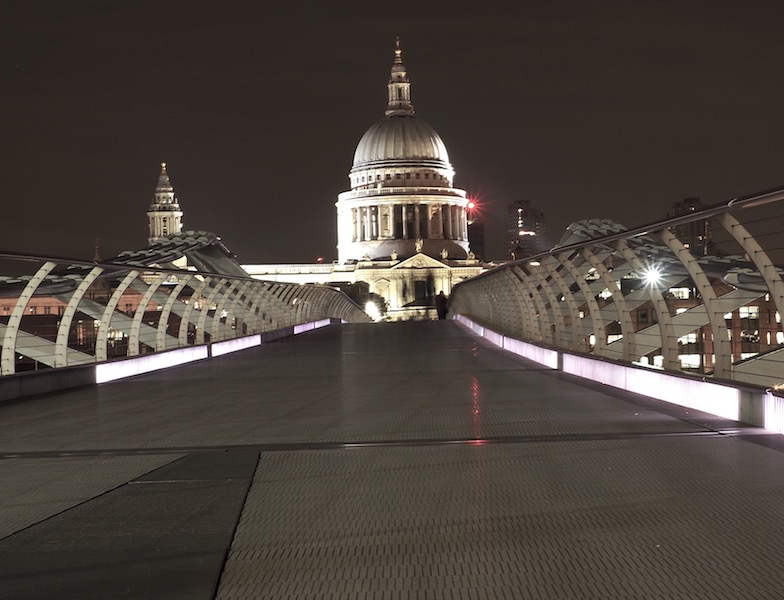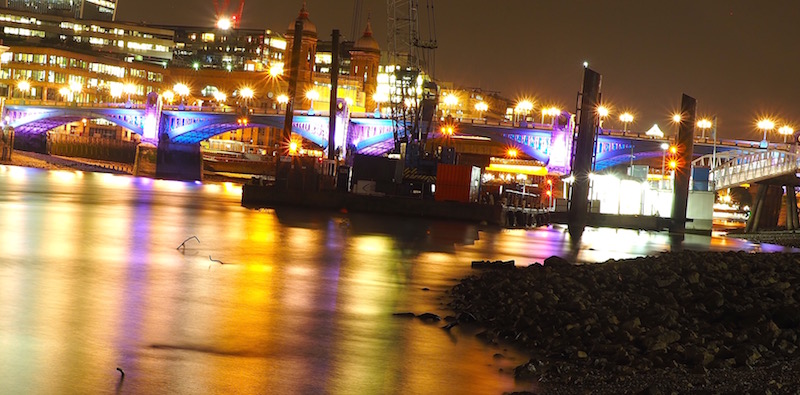 A massive thank you to Holger and – if you do book one of his courses – do mention my name for special attention in class!