Please don't think any less of me when I tell you that this last week I have been mainly thinking about nudity.
buy prednisone online mens health
But that might mislead you.  Perhaps you shouldn't think about the state of being actually 'in the noddy'.   In fact, to catch my drift,   try to not even imagine the colour of flesh.  And this is because, in reality, every single one of us has been coloured-in a different shade – so there is no universal colour for nudity.
So, what is nude?  How can you describe it?  Hmmmmmm…
… and now, do you agree with me that it is THE most curious colour?
What I have decided is that the nude look, when applied as make-up or worn as fashion, is plain, downright genius.
Flattering, low key, effortlessly cool…and brilliantly on-trend this season.
Here are the nude favourites I have dug out: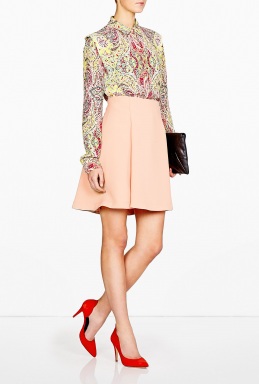 or even pretend to be a naked-lady in classic pleat Chloe A line skirt £230 from My Wardrobe.
COMPETITION:  No-one knows more about beauty than Millie and Anna-Marie at Beauty Mart.  And they're generous as well as glam.  They've given me one of each shade of the HIPP X RGB nail tints for 4 (different coloured) readers.  Look them up and tweet me which one would suit you best.  I'll select the 4 winners randomly in a week's time.  
Meanwhile, get naked.