I'm pretty sure that I'm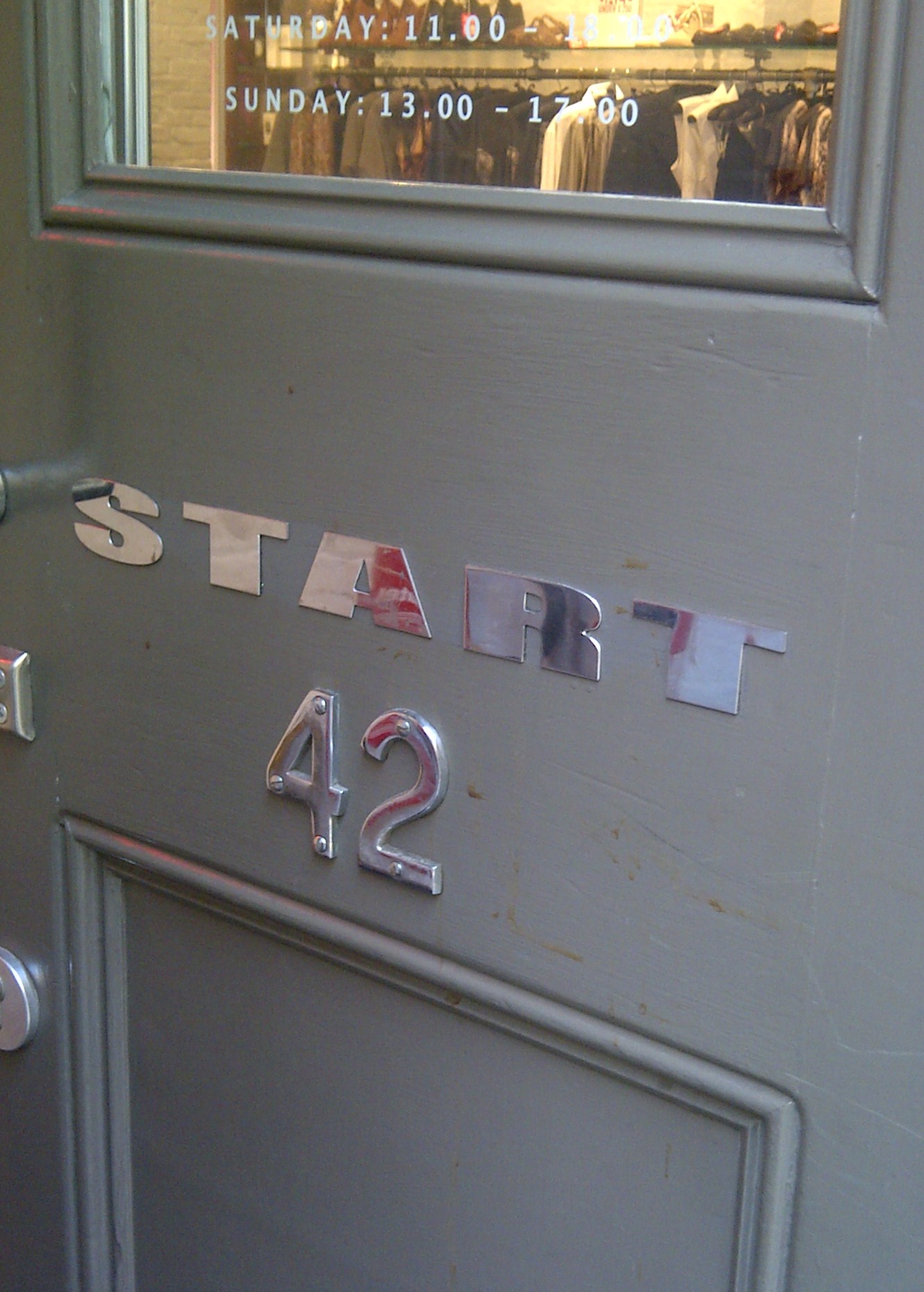 not a shopping addict.  I have proof; department stores make me feel giddy, I find high streets uninspiring and I abandon many a basket online. But I will admit that my heart does flutter a little at the thought of a trip to a designer fashion boutique.  So it was no coincidence that my client meeting today finished in time for a quick detour before the school run.
Start London, on Rivington Street EC2, is one of my top 5 shops of all time. Owned and run by husband Philip Start and buyer wife Brix Smith-Start, the (now) three boutiques in close proximity are nothing short of a local institution. To find a range of high end and ultra trendy brands this extensive, you would need to visit Harvey Nichols or Saks 5th Avenue.  Labels stocked include 3.1 Phillip Lim, Vanessa Bruno, Stella McCartney, Jil Sander, Karen Walker and Marc Jacobs alongside accessories by Miu Miu, shoe designer Nicholas Kirkwood and some of the funkiest jewellery I have ever seen….
I was lucky enough to have a birthday voucher to spend (you know how clever you are, Friend).  I chose a brilliantly simple Alexander Wang jumper dress. One of my new year's resolutions is to try not to wear jeans every day.  This dress, worn with tights and boots, will be an instant win to wean me off my 'uniform' look.
Take a trip east to check out Start's cleverly edited clothing and its unfailingly charming and helpful team.  Tell them I sent you.
www.start–london.com