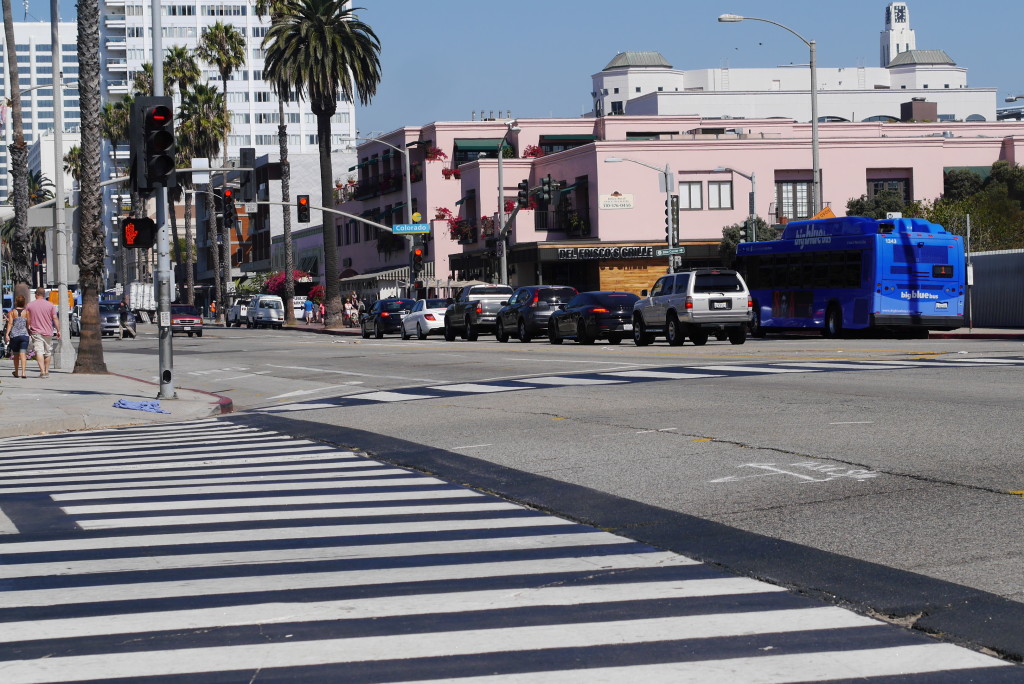 Before we left for our road trip, I begged Liz from A Beautiful World for an intro. Already a little curious by the award-winning skincare brand, Dahliana Natural, I was keen enough to drag myself out for breakfast this morning to meet the founder Carola May.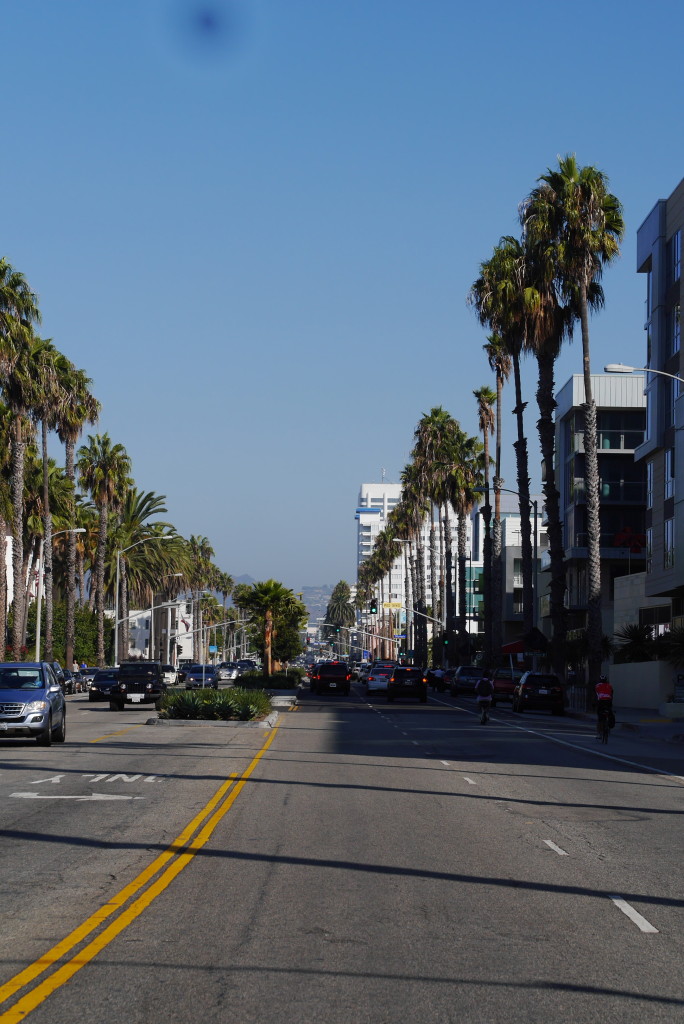 Actually, it was rather divine to cross many a road on the way up Ocean Avenue without holding a small hand. And to have a non-family breakfast after all these days of travelling together!
Carola suggested that we meet at Cora's Coffee Shoppe, an organic café boasting that almost everything on their menu is sourced from Santa Monica's Farmers Market.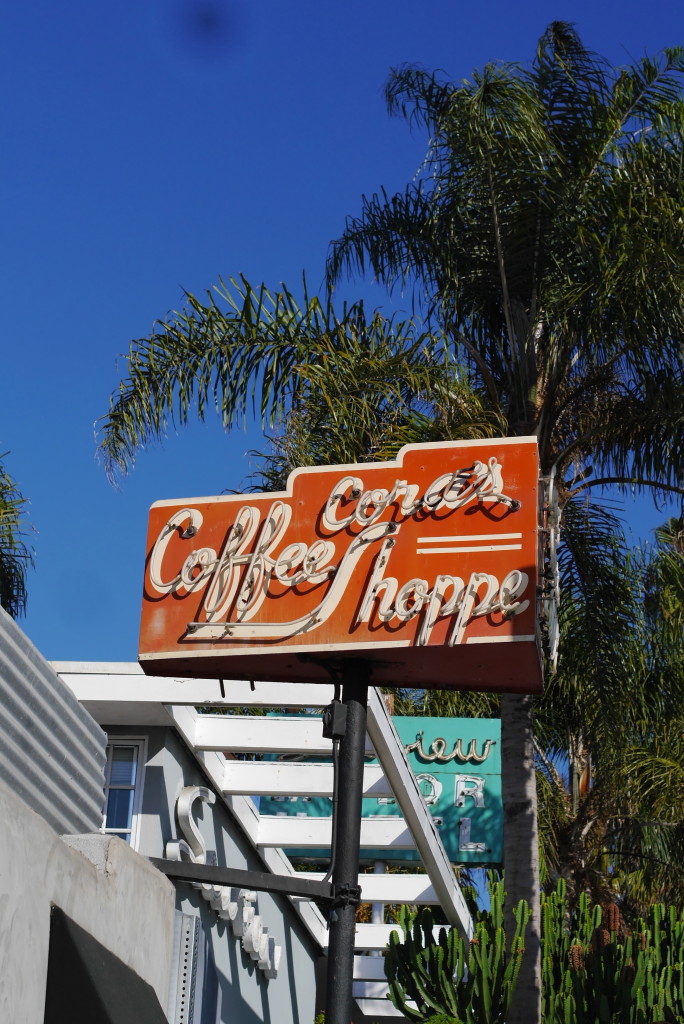 A combination of German raised, Ashram chilled and Californian residing makes Carola fascinating company. She could be massively exotic and totally affected but she isn't. She's straightforward and real. A bit like her skincare range.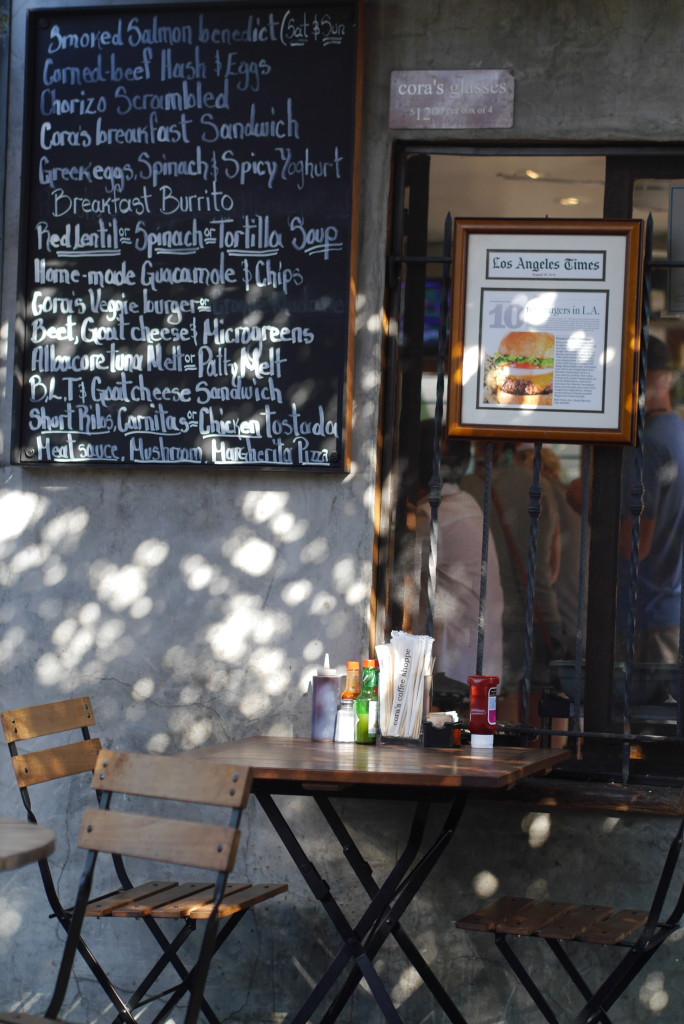 We chat about her training as a nurse, her exposure to both dermatological science as well as the power of plant based medicine, her free spirit and the passion she has for all things sustainable and chemical-free.
Why Dahliana? Dahliana was inspired from the visits with my Mom in Germany in the beautiful Dahlia gardens of Hamburg. Dahliana symbolizes the Dahlia flower that attracts all butterflies, bees and supports a healthy ecosystem.
Which products did you use before Dahliana?  I used many different skincare lines and was never quite satisfied. It was very frustrating and my skin was very reactive to chemicals.
How dangerous is it for us to use chemicals on our face?  I don't think anybody really knows, however, having read studies that show links between chemicals and Breast Cancer has me inspired to continue striving to produce high quality natural skincare products…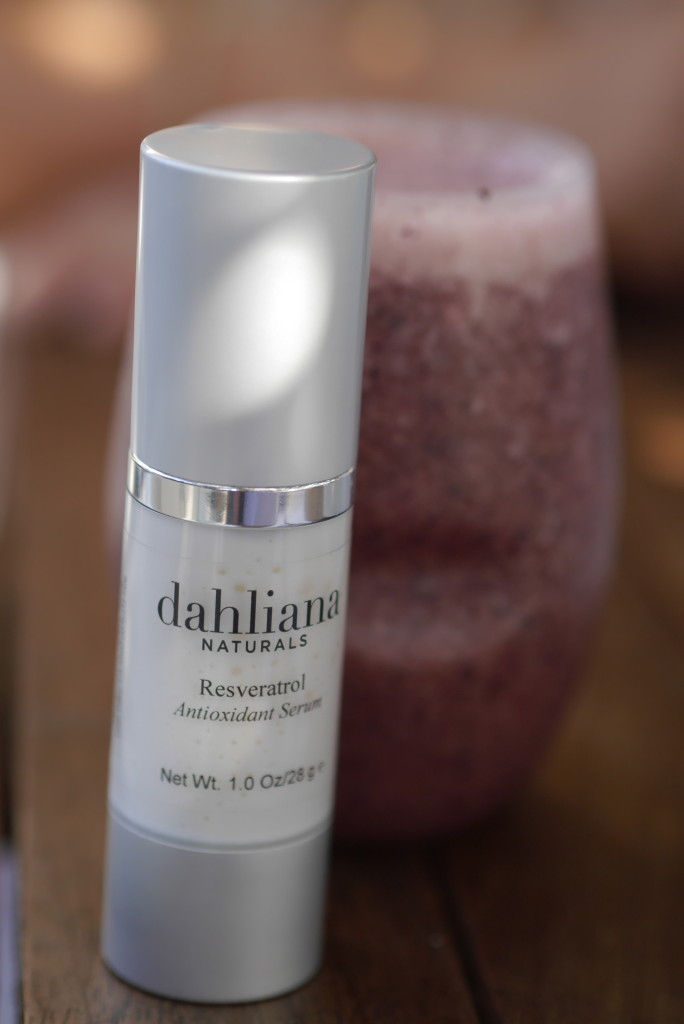 Which of your products do you consider to be the most innovative?  Our star product is called Overnight Fruit Lift and I truly believe it's the most effective natural product I have ever encountered!
Your packaging is so beautiful, how important is this for you? Very important – I want everyone to experience Dahliana as a gift.
Where/how do you turn off from everyday stress? Daily nature walks and meeting my friends for tea.
Is California the center of the anti-aging universe I think anti-aging was born here in California and will always remain. California has a unique progressive attitude that seems to be an inspiration for the rest of the world.
Are you currently working on new product launches?  We are working on a new formula for 2015
Where do you love to holiday? Near my friends and family in Hawaii, Hamburg and Palm Springs.
Tell us a beauty secret. I love to dab a little of Dahliana's Eye Crème on my upper lip for extra hydration and it actually gets rid of those pesky fine lines!
Who is your beauty hero?  My husband Isaac who is always up for trying out our new formulations and shares my beauty vision.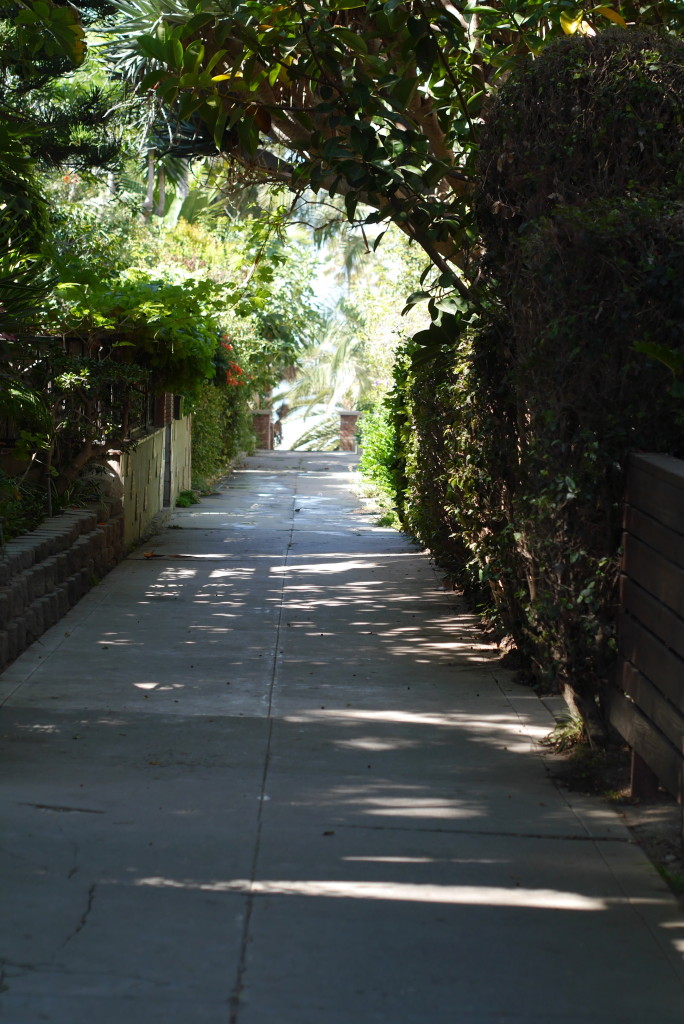 Time flies as I'm clearly having too much fun. I could have easily spent the rest of day with Carola but instead she runs off to exercise (of course, this is LA!) and I trot back to my people by the pool. But before we part, she shows me a secret little path down to the beach (see above). It's naturally pretty and feels very unspoilt in this city of angels. A perfect reflection of the woman I have just interviewed.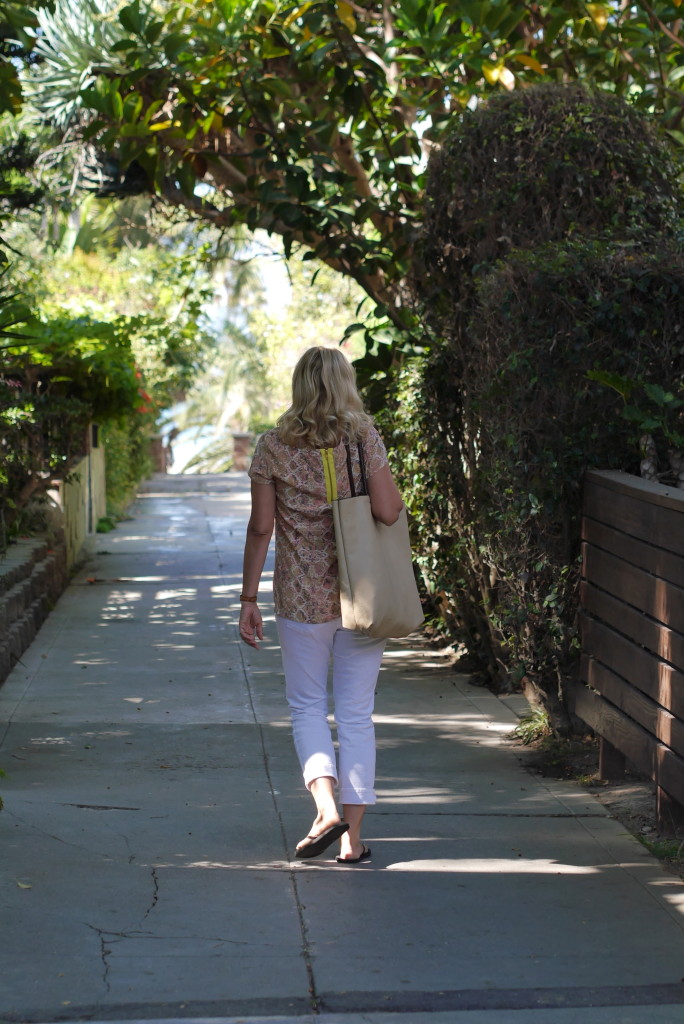 As my going-back-to-hotel present, Carola gifts me her Resveratrol Antioxidant Serum so look out for a blog post reviewing this product.
Dahliana Natural is available exclusively in the UK at A Beautiful World