Swimming in the ponds on Hampstead Heath has been on my list for a while. The idea of sharing murky brown water with some ducks and other aquatic life – in the middle of London – feels awfully exotic and, besides, people have been bathing in this open water since 1860, so it's historic on top of all the other madness.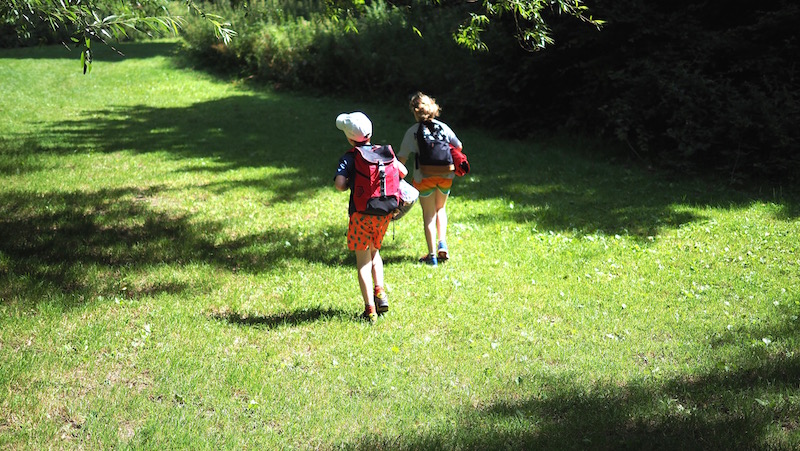 I informed my fellow 'we need to try everything this summer' inmates over breakfast that I had a treat for them this very steamy morning. And off we trundled with a large picnic, towels and little else to meet friends.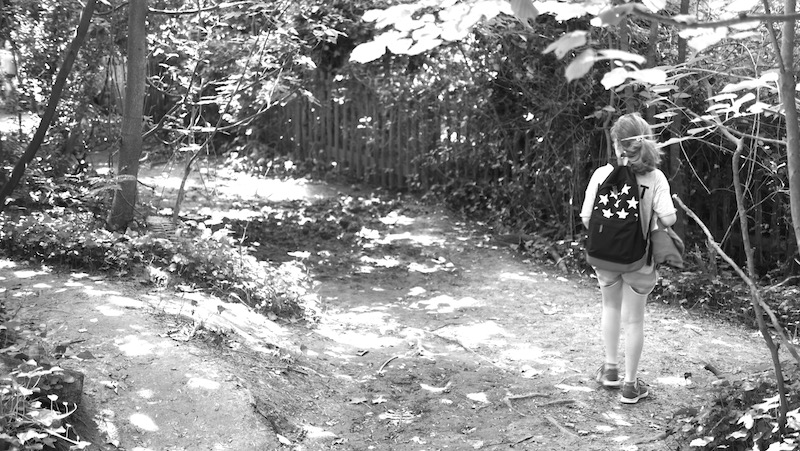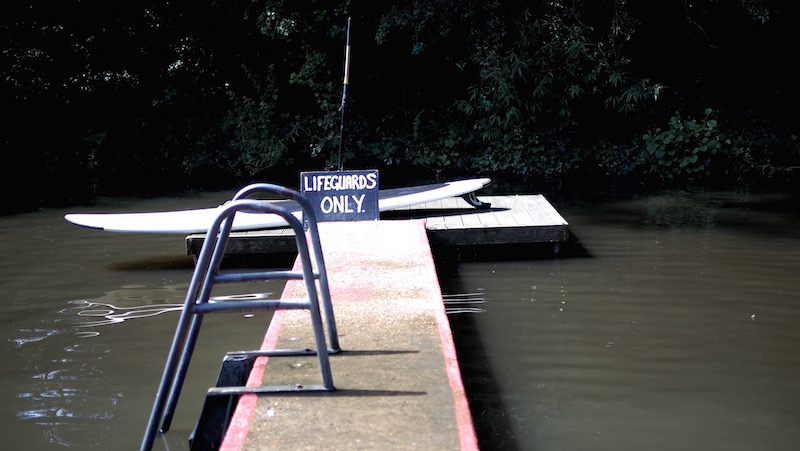 Deep into the trees and sheltered by excess greenery, we found the mixed bathing pond (there is also one for only women and only men) and from there the Smalls only gaped at a whole new swimming world.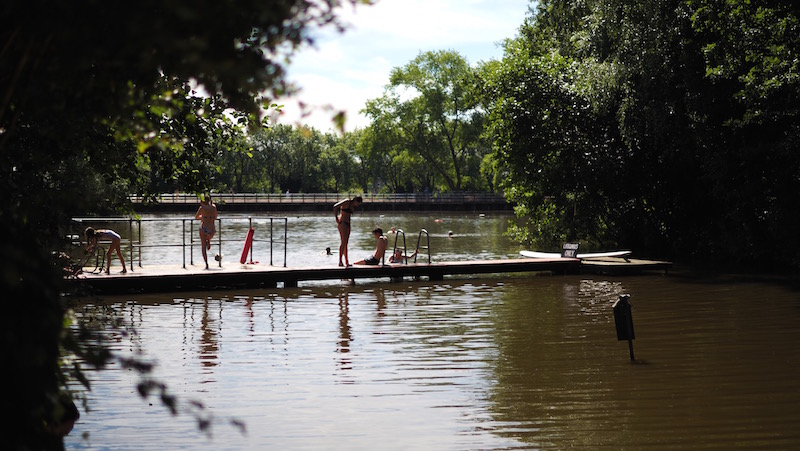 At first they really weren't sure about getting in at all.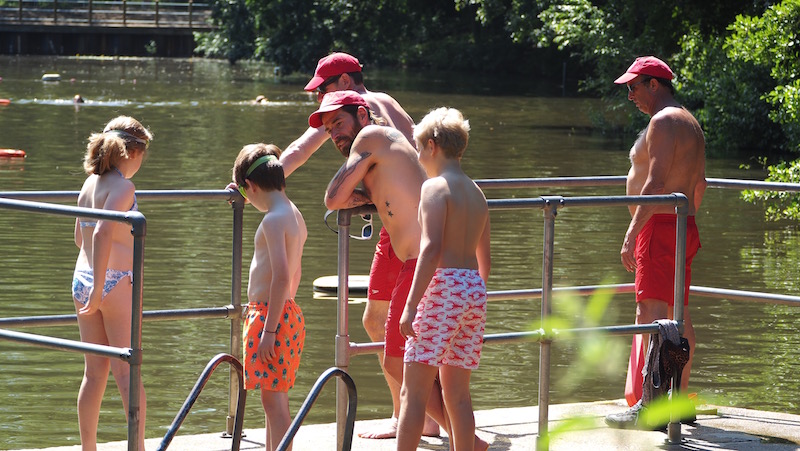 But then the lifeguards insisted on a swimming test and, from there, it was all screaming and giggles and a mix of both.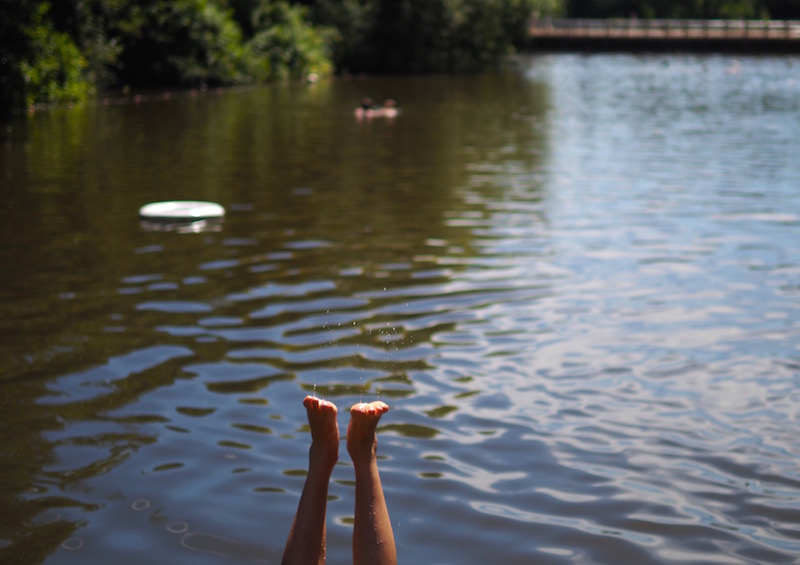 The water is cold, I can't lie. But it's ZINGY cold (at this time of year) and only makes you want to move around a little more once in.
The large picnic followed with a side of frisbee + a true-Brit Mr Whippy to kill off any pond bugs we may have swallowed.