Just about everything describing Barnyard, the latest opening in London, W1, appealed.  Home-cooking, no booking, small plates (for Smalls), wings-waffles-shakes, a properly rusty interior to photograph and the name Ollie Dabbous.  I was sold – and seeing as we're mid-Easter holiday, I knew just the plus-ones to join me.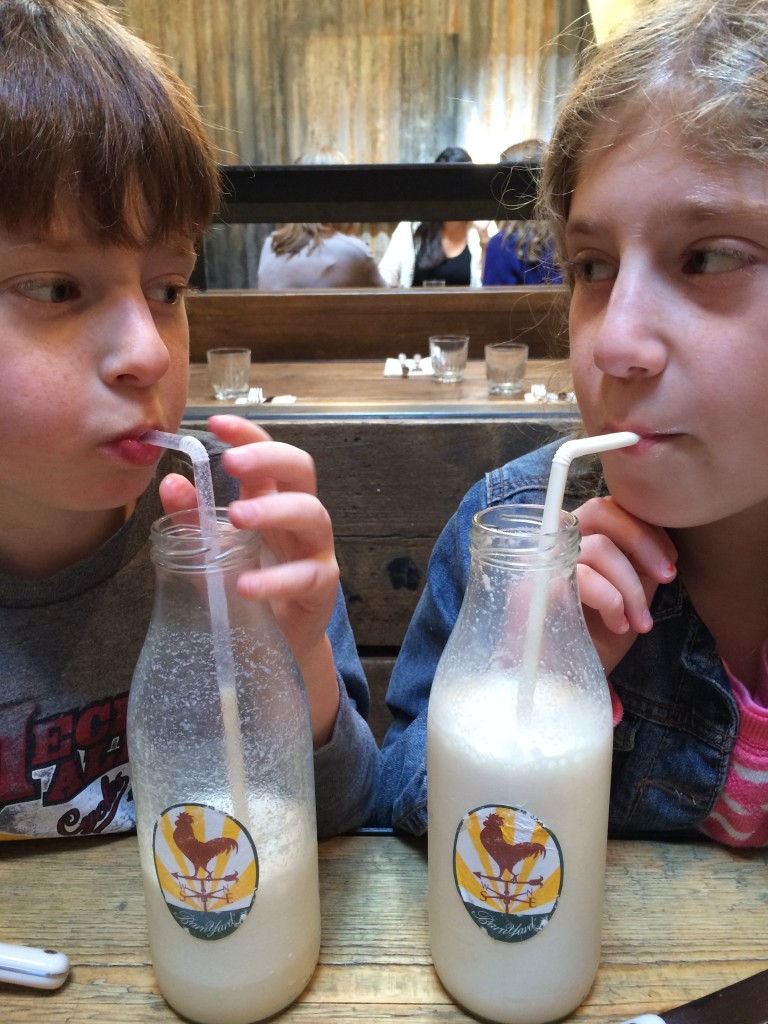 Of course the no-booking policy CAN be an issue.  Mid shift I hear the queue is up to 3 hours long but the trick is simple.  We turned up 10 mins before the lunch shift kicked off and were only joined by a handful of others with the same cunning idea.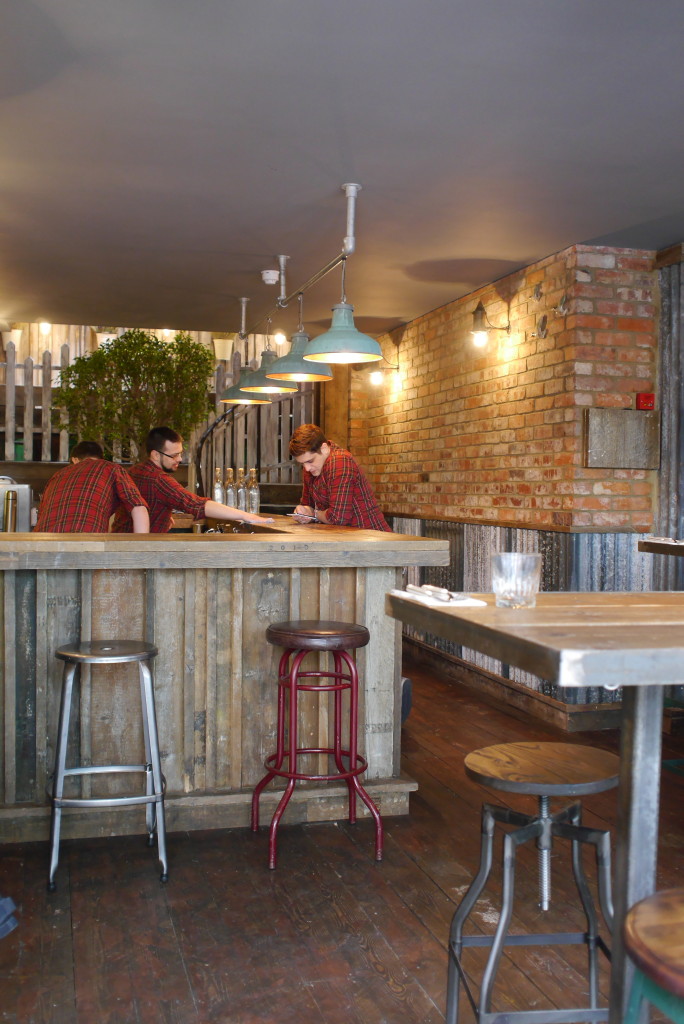 This is Ollie Dabbous' latest, only spitting distance from his initial venture which is probably the hottest restaurant in town.  But don't expect the same precision; this is a fuss-free food zone.
Chef Joseph Woodland, ex of Launceston Place and The Square, offers a menu of small plates (utilitarian enamel ones) grouped together by food type: pig, cow, beef, eggs, vegetables and sides (mostly £5-£8).  We had 2 x cauliflower cheese, 2 x chips, 1 x cob (divided into 2) and a roast beef on toast with warm horseradish buttermilk.
All of which arrived within 6 minutes of sitting down (according to Small who had his stop watch on standby).
The drinks are fun too. Shakes (with or without a slug of something stronger), homemade lemonade and a bottle of Dandelion and Burdock.
Surrounded by those Charlotte St. advertising types, I set about trying to explain the world of commercialism to my fellow reviewers .   'I know, I know', Mini chimed.  'They sell things to us that we don't really want'.
Sadly none of us had any room for the popcorn ice cream with smoked fudge sauce.  However much the menu was selling it to us.
We were done within an hour.  Easily.  Which is perfect when you're with work colleagues and Smalls alike.
Barnyard  18 Charlotte Street W1