Whoever predicted that the juice craze would pass was terribly wrong.
In fact, we are even more juice crazed than ever before. It's simple really – a juice diet/snack/top-up are all solutions to our madly manic lives and therefore feel like a FIX worth splashing out on.
I've reviewed my fair few so now I just like to dabble.  Anyway, you can't really avoid them.  Building Feasts and her male assistant/husband always seem to have one on-the-whizz whenever I drop by. Plenish Cleanse and their pretty bottles seem to be popping up wherever they sense a vitamin dive. And now – the latest power liquid power house  has opened on Thayer St, W1.
Roots & Bulbs – founded by Sarah Cadji – is London's first cold pressed juice bar, having already established itself as a premium health brand over the last year. Carefully juicing without losing any of the flavour (or god forbid vitamins), this cold press technique means that the drinkable super-food lives on for a couple of days.
The recently opened bar also sells smoothies and a few grabable organic meals, developed with the help of nutrition therapist, Ian Marber of Food Doctor fame. Sarah's only criteria is that ingredients must be real and raw.
I popped by yesterday to check it out. There was a steady flow as the foodies of Marylebone were dropping by to pick up their lunch health kick or a day's stock of juices. One office intern had even been sent across the road to order a job lot.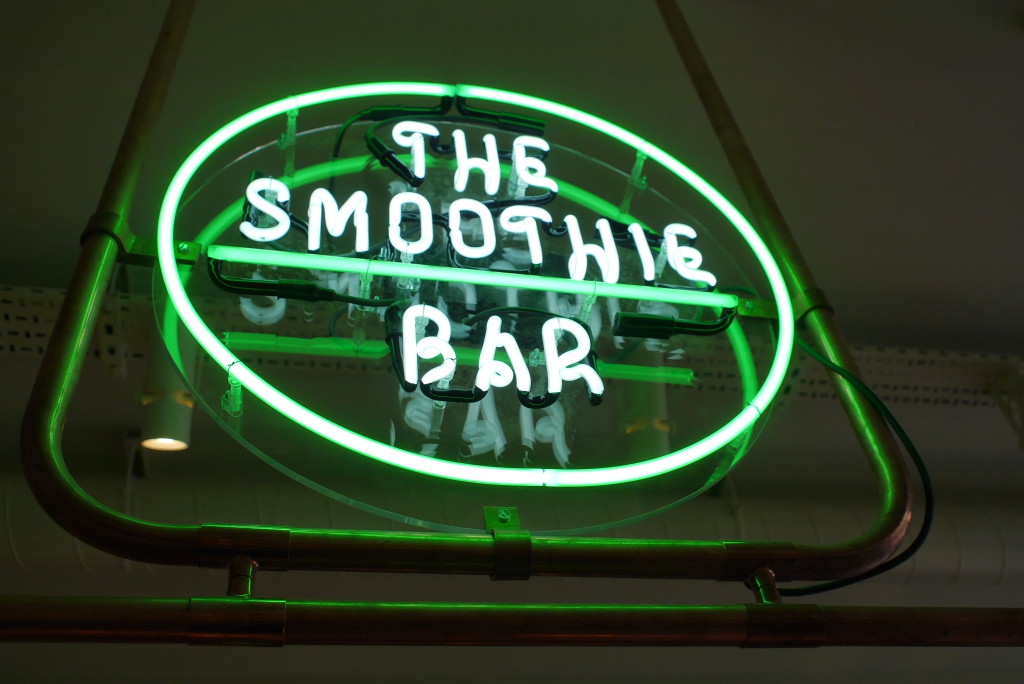 These are the 6 juices on offer:
• G1 (Cucumber, Celery, Spinach, lemon, Ginger + Spice)
• G2 (Cucumber, Spinach, Romaine, Apple + Herb)
• G3 (Cucumber, Pineapple, Kale + Herb)
• C1 (Carrot, Ginger + Spice)
• C2 (Carrot, Beetroot, Cucumber, Apple + Herb)
• C3 (Carrot, Apple, Melon + Herb)
Join in and feel virtuous.  Chin-Chin … as they say.