Not in the least bit put off by a smattering of less than flattering film reviews, I couldn't wait to see Yves Saint Laurent (played by Pierre Niney) last night.  Because, as is the way with too many of those genius types, Yves was a man with many demons and I had heard that this recently released biopic bares all.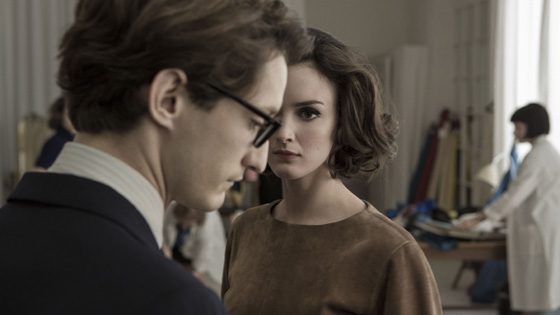 And so while a crucial period of his life (Paris 1957 – 1986) unravels like an out-of-control fiesta, I found myself drooling at his sketches, the bourgeoisie fashion world and a life of excess belonging to the man behind one of fashion's greatest monograms.
But – please don't get the wrong impression about the designer's talent nor his public image.  He was pure geek, treated models terribly, heavily indulged in party drugs and was neurotic in the extreme –  the biggest wonder is how he single-handedly revolutionised the way women dress.  Which, of course, he did against the backdrop of Sixties' liberation.
This is a film for those who love fashion.  Otherwise, the crippling self-doubt and sluggish story might just get on your nerves.