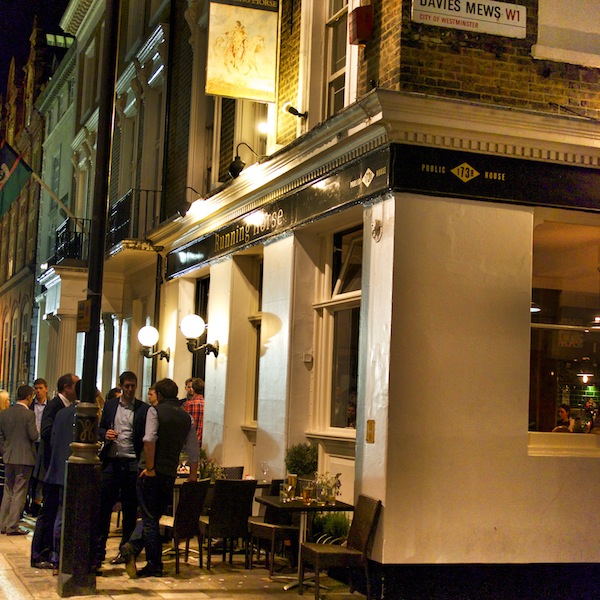 I've had my eye on The Running Horse in Mayfair for a while. Well, at least since it had a pretty major revamp last Autumn when it reopened under new owners.
So this public house, which has been around since 1738, is now owned by James Chase of Chase Distillery and Dominic Jacobs, ex bar director of Sketch. Both of these boozers felt Mayfair was lacking any REAL pubs and so they quickly installed Andrew Justice (quarter finalist of MasterChef the Professionals 2010) in the kitchen and sourced some UK suppliers.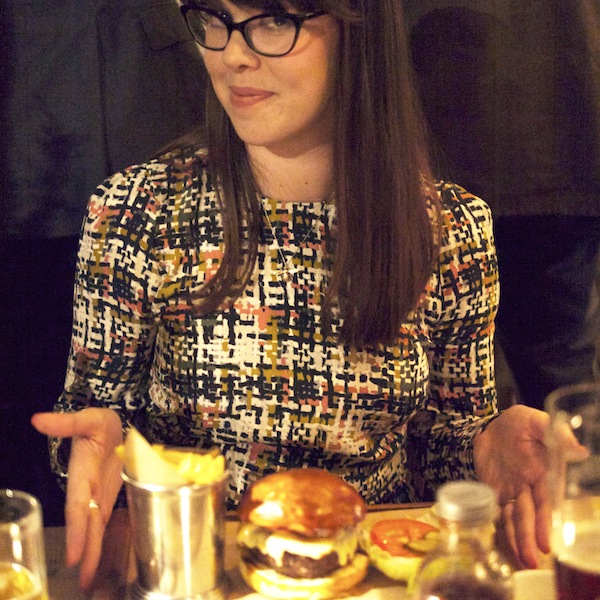 Last night I drank and ate here with someone I've been meaning to catch up with for an age. Not only were we celebrating her recent engagement, she's properly funny, tells a gripping yarn, is full of ambition and – besides being friends – I love working with her… so keep finding ways for our paths to cross.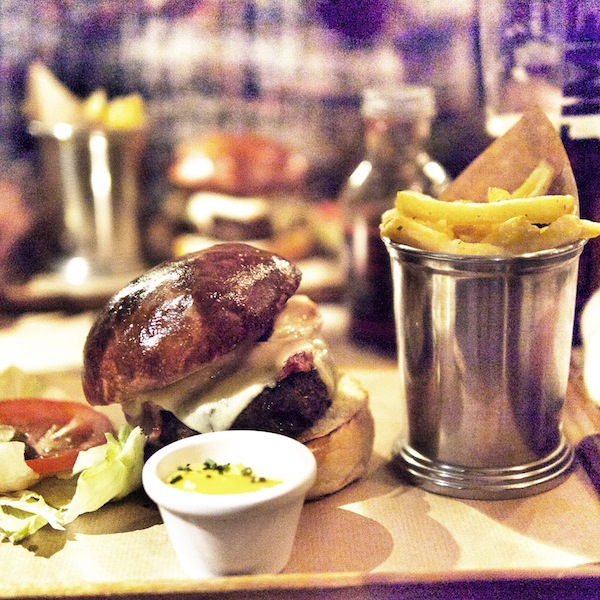 Both of us had our eyes for beers and burgers. So that bit was easy.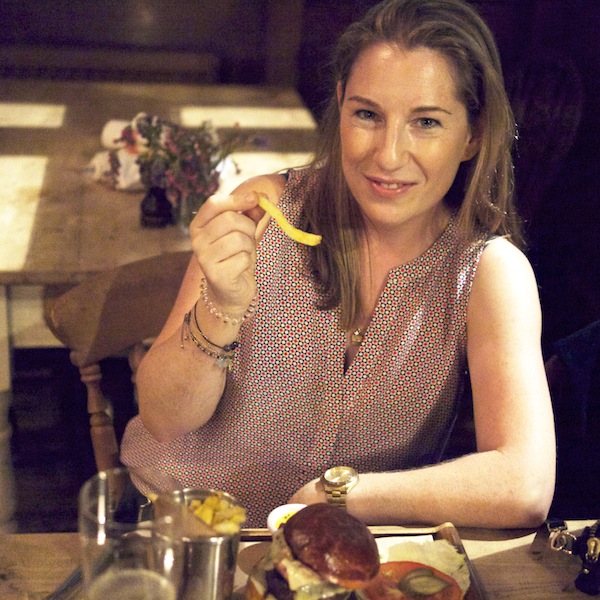 What wasn't quite so easy was navigating our way through some pretty arrogant hooray-henrys congregating around the front of the public house. Maybe they own it, I thought…
Anyway, the staff more than make up for the pseudo blue-blooded drinkers.  Our Aussie waiter couldn't have been any more charming (in a non sleaze way) and our Chopped Burgers with Jockey Whips (chips) £16 were damn fine.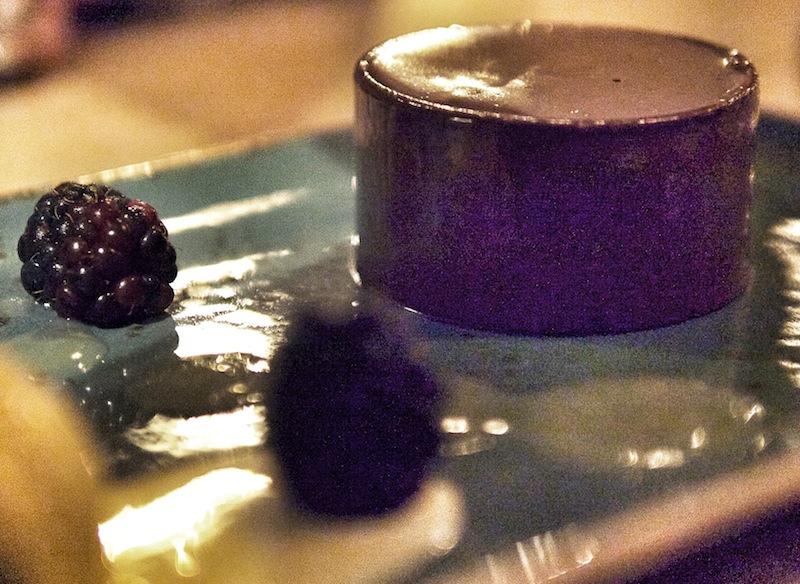 Mid hilarious stories, we also scoffed a Dark Chocloate Delice £7.50… before jumping on night buses home.
 The Running Horse, 50 Davies Street W1