A mate from the (school) gates mentions a play her friend has written.  Would I fancy reviewing it?
And there it is again… the place where no blogger dares to tread…because what if I absolutely hate it?  How can I possibly report that a friend-of-a-friend's work is lousy?
But the friend is David Schneider, so I can relax a little.  And the gate-mate is pretty highbrow, striking me as someone who wouldn't book a babysitter for any bit of tat.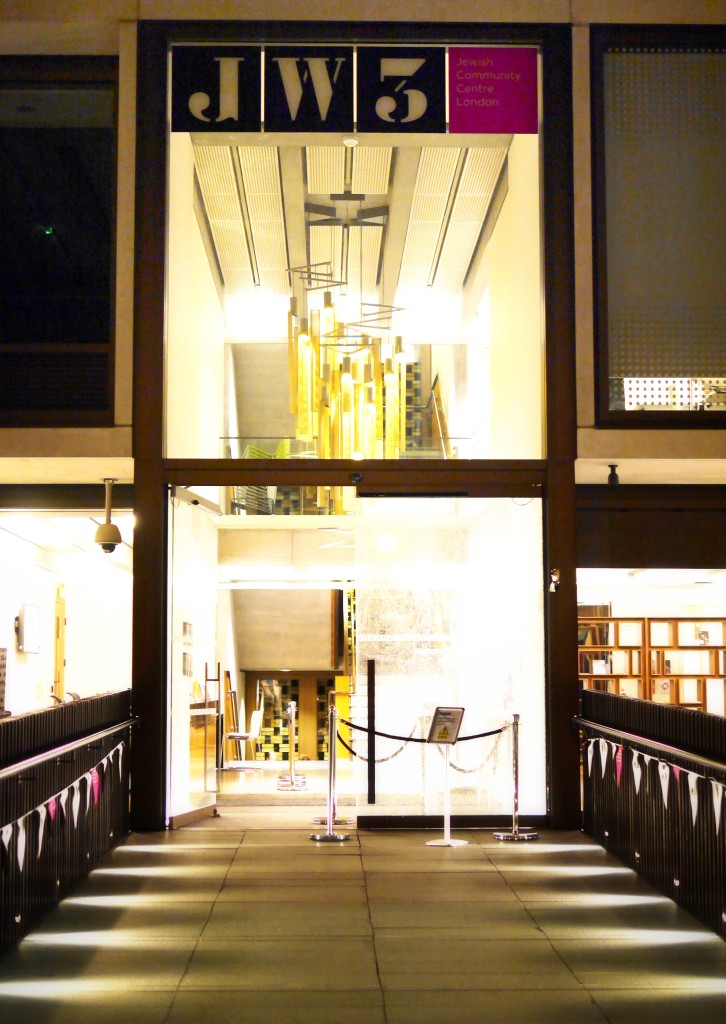 However, I did walk into Making Stalin Laugh (JW3 Centre) a little blind.  But perhaps if I had been aware of its subject, I might have slightly swerved.  Yiddish, King Lear, wartime Moscow dramatics and Stalinist oppression aren't exactly my chosen subjects.  However, last night, I walked out of the theatre in complete awe of Schneider's achievement.
The story, focusing on Russia between mid 1920s – 1952, is actually a celebration of drama, comradeship and leadership amid adverse times. Schneider – better know for lighthearted I 'm Alan Partridge or perhaps as one of the super-power-tweeters – draws on his Yiddish doctorate days at Oxford as well as some more recent extensive digging internationally before scripting his tale.  And it really is the most unusual tale which will enlighten all, even those who profess to know everything surrounding the Second World War atrocities.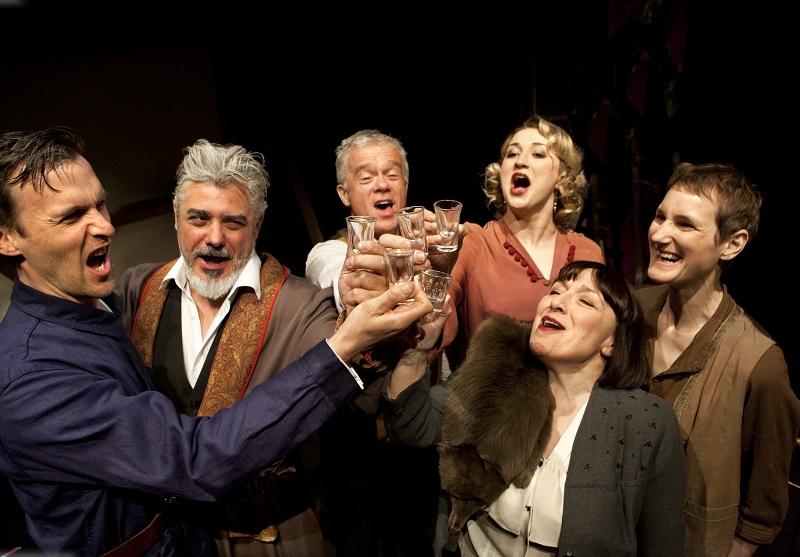 Centre stage is Shostakovich's star performer, a charismatic (slightly dictatorial) Solomon Mikhoels who controls the lives of his theatre company.  "Russia is one of the least anti-Semitic countries in the world.  Here everyone gets rounded up and killed,"  comments the egotistical character who is played by an astoundingly powerful Darrell D'Silva.  And it is quite extraordinary that Schneider's characters do manage to survive the years of arrests and executions … until the final gun shots of 1952.
Not a light hearted evening, I should add but He and I were enthralled enough to stay on after the play for a Q&A with the playwright himself.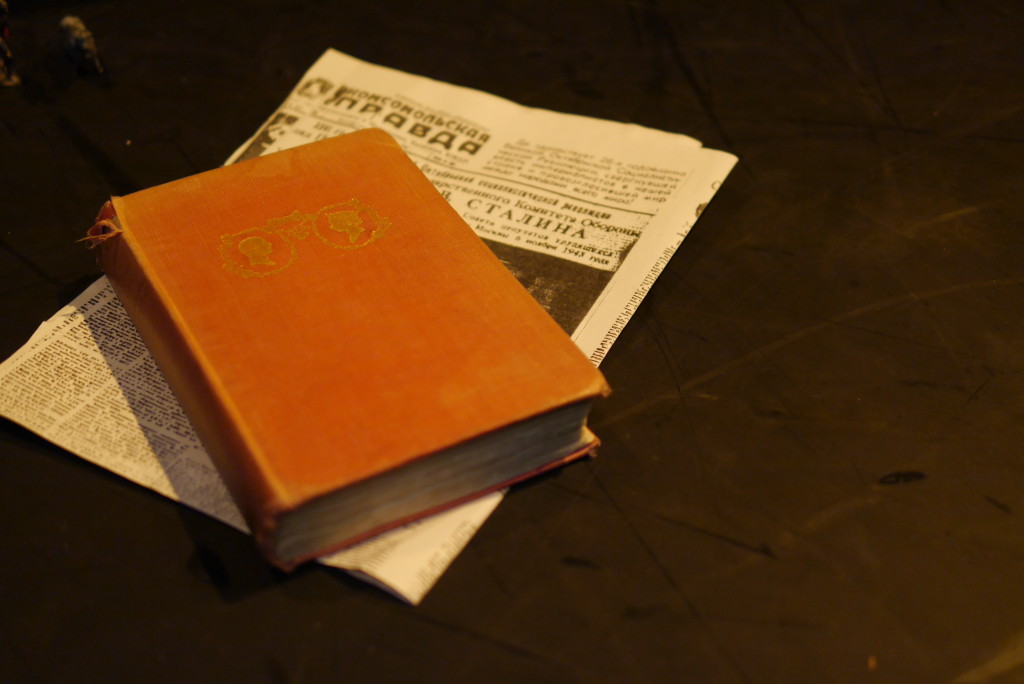 Probably the most dramatic scene for me was where Mikhoels breaks down as he reveals how utterly ashamed he had felt deriving satisfaction from making Stalin laugh.  So I asked Schneider if he had ever made someone he absolutely loathe laugh?  And, if so, how had it made him feel?  He responded:  this is the very crux of the play for me.  The answer is lots of people lots of times because I feel an overwhelming urge to make everyone laugh most of the time – irrespective of whether or not I like them.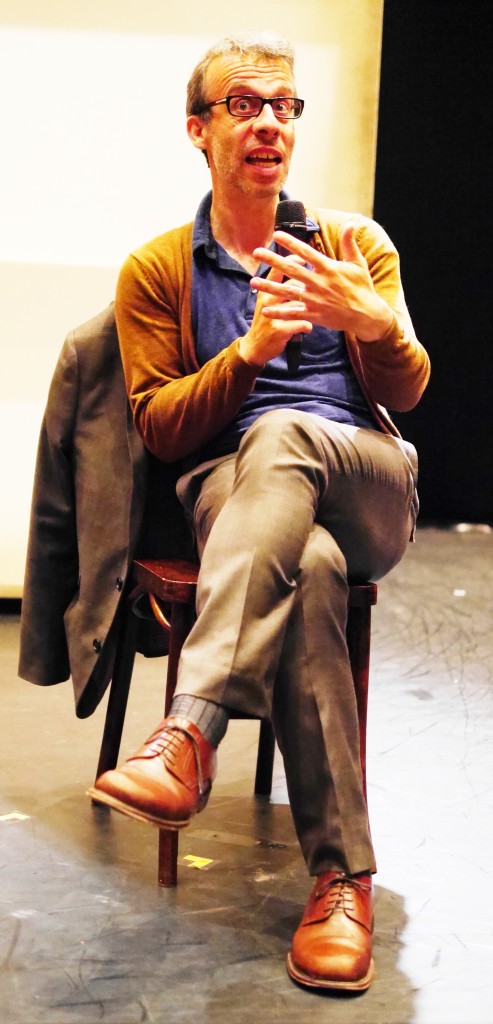 And so it seems that there might may been a little of Mikhoels in Schneider himself.
The fact that this play has been so well received and will hopefully travel far and wide is indeed a celebration of Yiddish theatre and – as David says – a two-fingered salute to Stalin.