Every summer, I struggle to work out which of the latest kids' sun creams on the market are best.
High factor, pure organic, full coverage… each of them seems to promise it all.
So I thought I'd carry out some research this year and road test a few while away in California. And… seeing as my Smalls are more than a little opinionated (!)… I'm taking their word (within reason) as to which creams should score the points.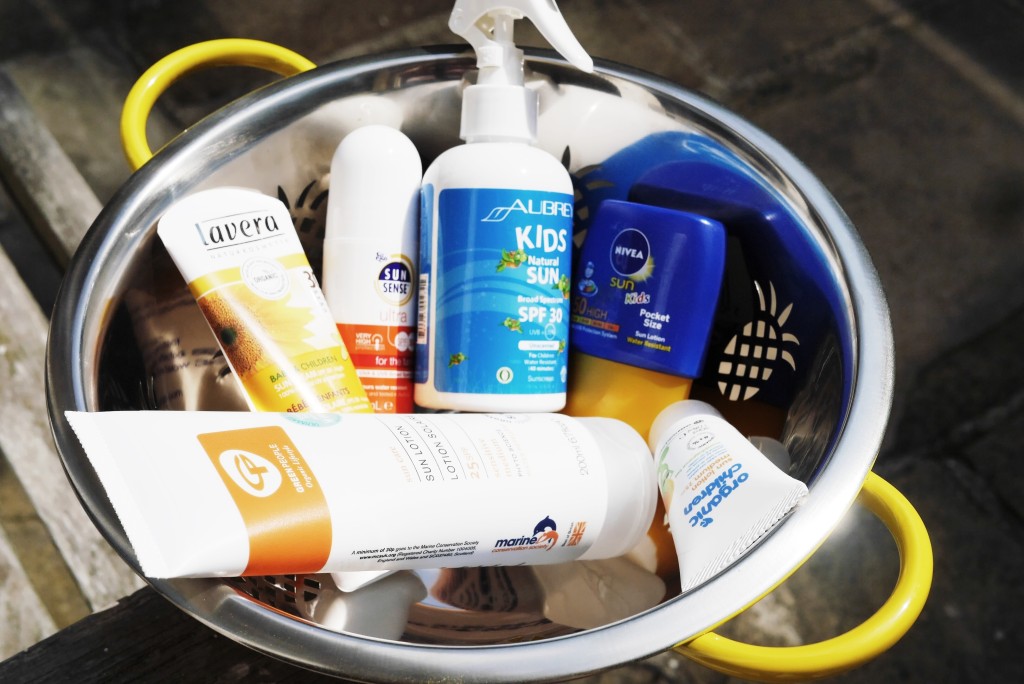 Here is their shortlist:
Lavera spf 30 baby & children sun cream: 6/10 while coverage was good the thick white cream didn't impress the almost 10 year old. However, she DID find it funny when I applied it to my face…
Aubrey Kids Natural Sun spf 30: 9.5/10 as the gun spray is fun, the cream is easy to rub in, the smell is nice and… well, I am told that no sun cream can ever score 10/10 because it's not that much fun…
Organic Children sun lotion medium spf25: 5/10 simply because it's too thick.
Green People spf25 sun lotion: 9/10 we were all massive fans. Delicious smell and easy to run in with the reassurance that you could still see you were protected.
Sunsense Ultra spf50: 9/10 this is a no-nonsense roll on. Cream isn't sticky, applies easy, protects well AND fits in my handbag (essential in cities).
Nivea Sun kids spf50:  8/10 Fail safe and comes in handy sizes but just lacks any excitement (and the last bit is hard to get out of bottle).
I hope this helps shed some (sun)light. Sadly it sounds like we won't need any of the above once home in London this weekend…