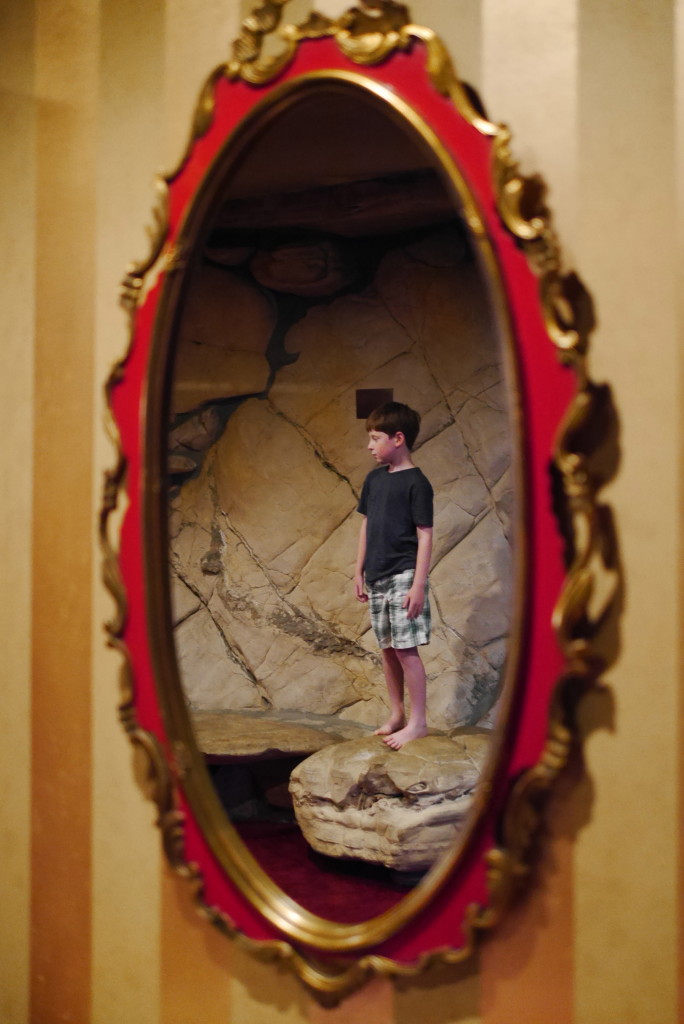 I remember staying at Madonna Inn some 30 years ago. Clearly its kitsch, garish décor made an impression on me. And I had the same plans for our Smalls.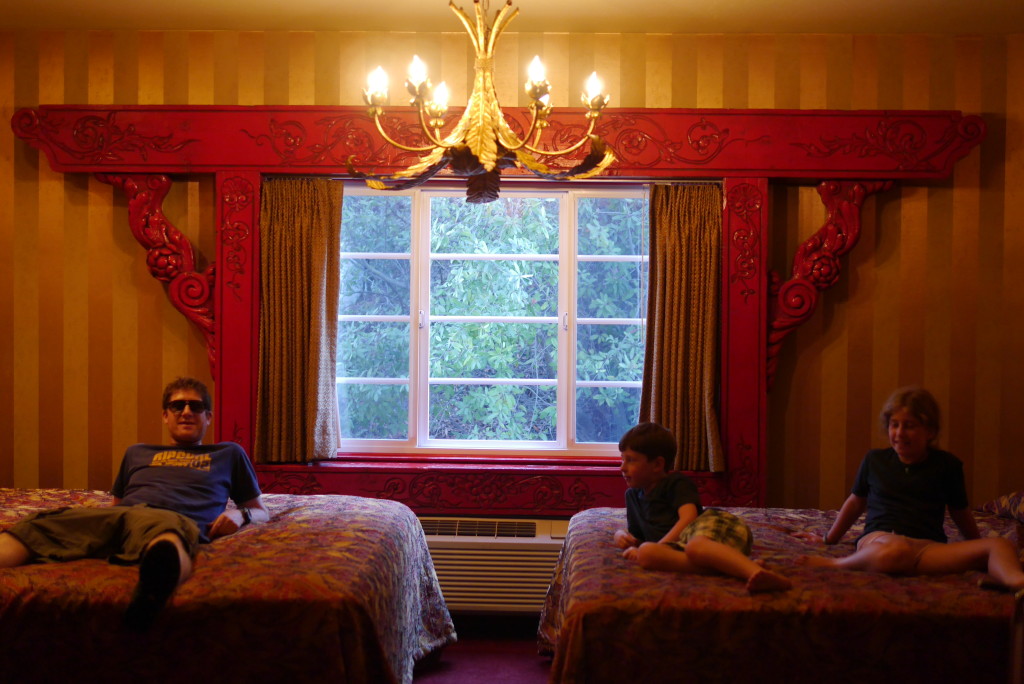 The Inn is something of an institution – located exactly half way between San Francisco and Los Angeles.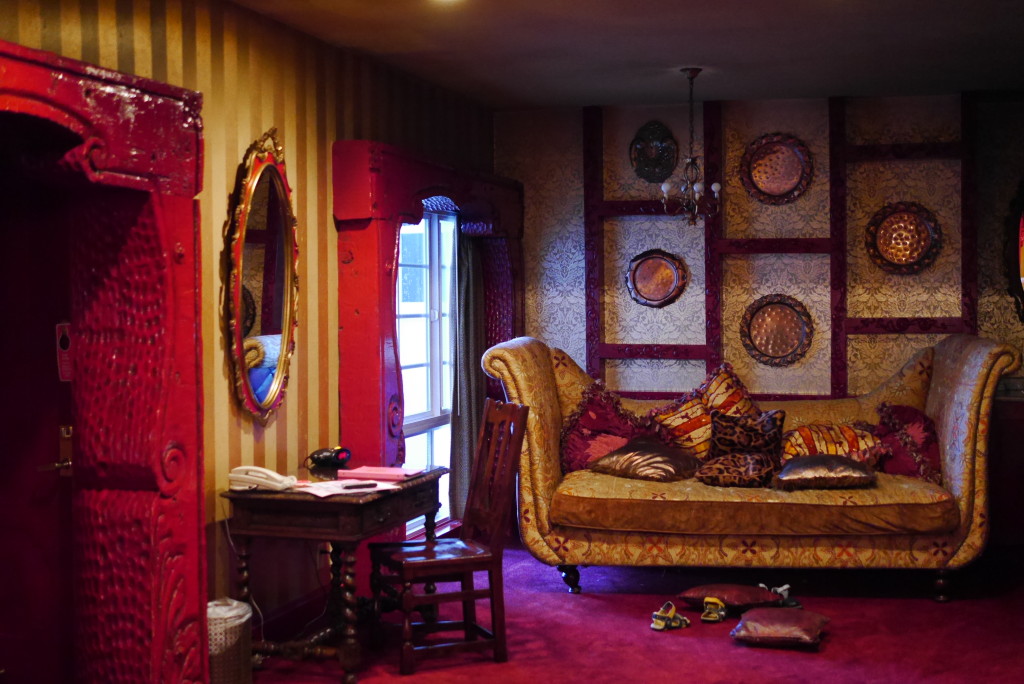 Every single one of the 110 bedrooms is different – and the restaurant and bar feel more Las Vegas than California.
We stayed in the room called American Home, chosen less for its interior design (very red, stripey with an enormous stone fireplace) but more for its two double beds. The Smalls were thrilled by the Inn and the first night we ate in the steakhouse and danced with some vacationing Midwesterners.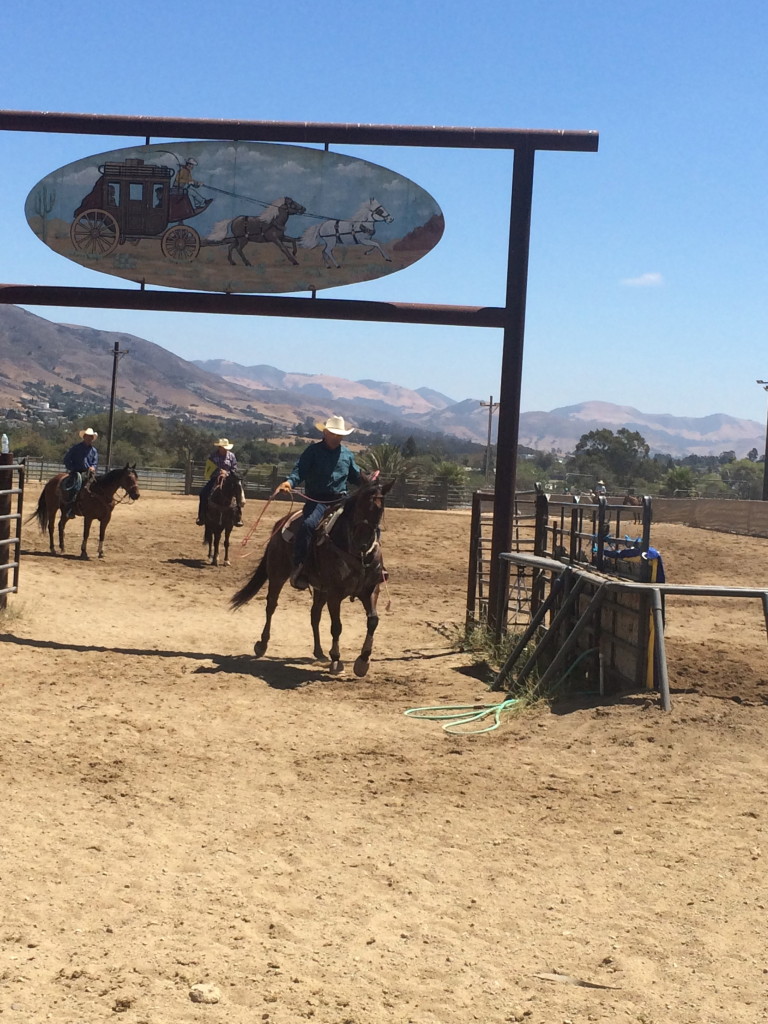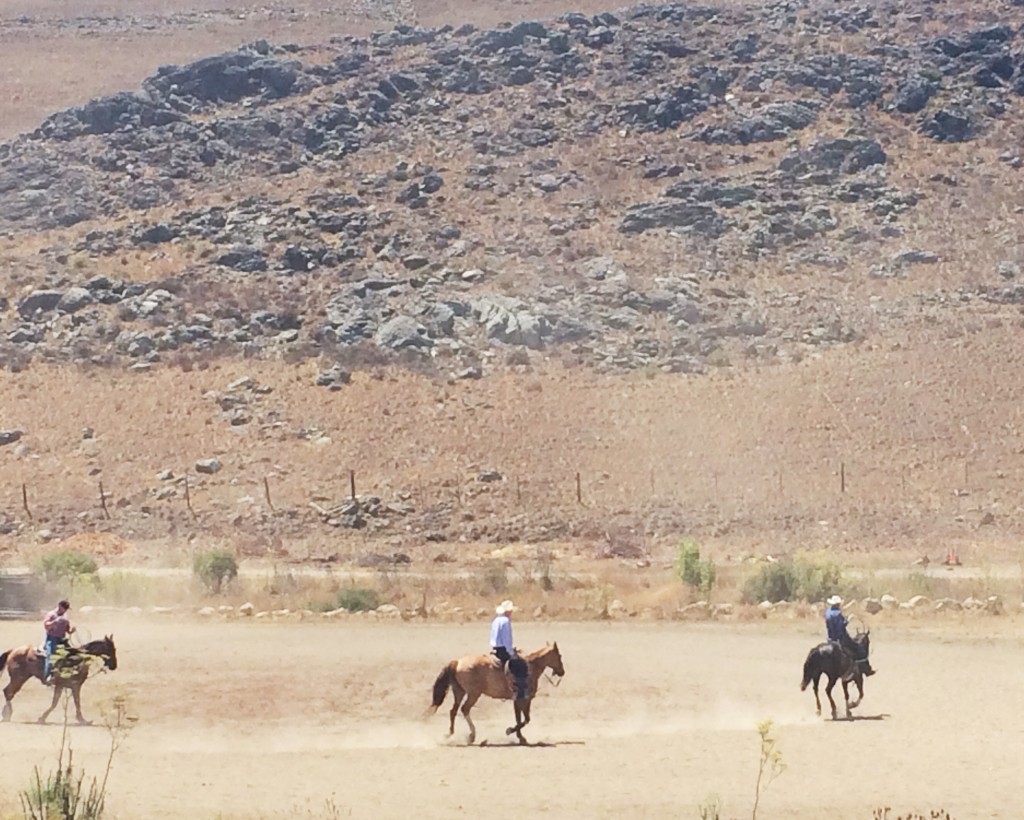 Most tend to move on after one night at this one-off party inn. But we had decided to stay for the day (and an extra night) to explore the area. A hike up Madonna mountain, encountering some REAL cowboys mid-roping competition and a trip to 1050s-retro Pismo Beach made it absolutely worth it.
PS clearly I am more click-happy than ever while we are on this fantastic road trip… if you fancy taking a look at more of our holiday snaps, do check out/follow my Instagram feed.