Kick! Splash! Blow some bubbles! Let's dive straight in and find out what all this wet fuss is all about…
A few of you might have seen this month's ad banners on my blog.  Maybe you've spotted the bottom of swimming pools as well as a healthy bunch of googles, swim hats and a few toned bodies in the ads?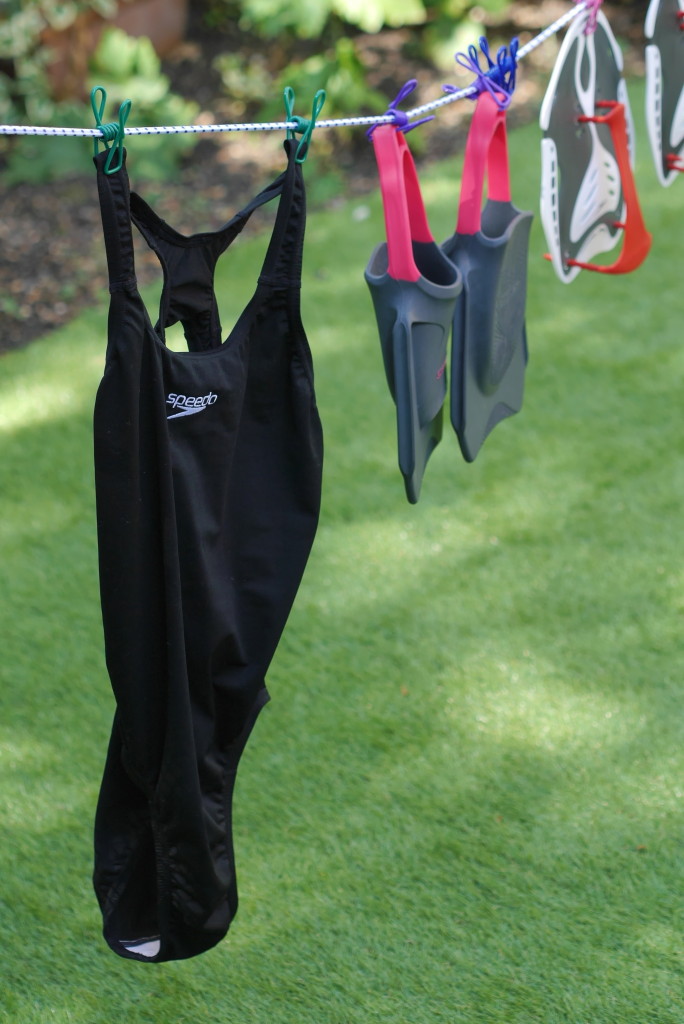 Well, I'll tell you more about my swim obsession in a week or so (when I'm near a mouth-watering pool in sunny California) but right now it's time to turn on your competition antennae.  Because the lovely peeps at Speedo have given me a whacking great £100 for one of my readers to spend!
All you need to do is click over to Speedo's site and leave me a comment on this post as to what you would choose… if you were lucky enough to win. An Endurance+ Flyback swimsuit features a core stabilizing system? A pair or Biofuse fins?  Or Fastskin3 Elite Mirrored Goggles?
One winner will be chosen on 31st August 2014.
Get wet and good luck!