Where are all your restaurant reviews? I was asked earlier this week. OH…. I did used to do restaurant reviews, didn't I… I thought. That was before I dipped my proverbial toe into the office world and my freelance life simply evaporated.
The thing is I DO still need to eat. And I love reporting how much I love/hate those eateries far and wide… but, if I'm really honest, these days I'm reaching for my tracksuit more often than my heels post Small-people bedtime.
However, I plan to eat more (such a good plan). In restaurants you might quite like too. So don't despair, just yet.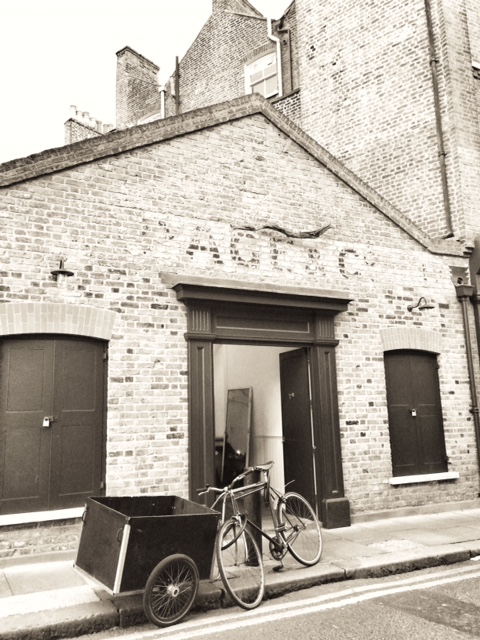 Pizza was on the menu last Friday night. Quite frankly, I don't think I've EVER fantasied about a pizza. BUT everything I had heard about Story Deli (bearing in mind its minimalist, white-washed look is all over Instagram) meant it was high up on my foodie hit list. (Just as soon as I could slip out of that tracksuit.)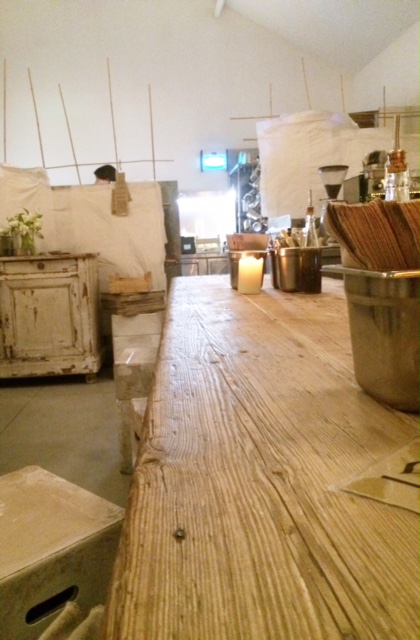 So while He and his mates planned a boys'-night-in, I travelled east as quickly as my north-west legs could carry me. And in deepest Shoredich, I found photographer-friend ready and waiting for some much needed cold beer – with hot pizza.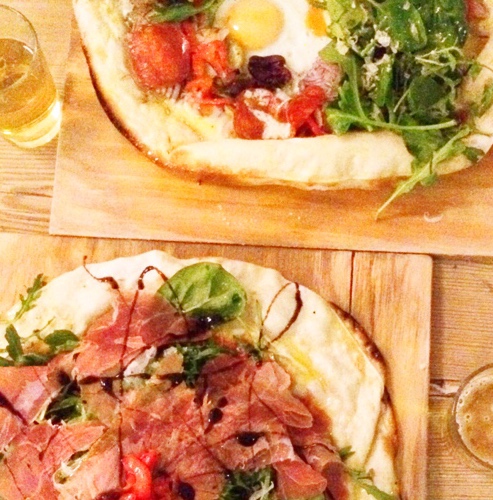 Yes, it's all about the base. And these wafer-thin bases are just my carb-cup-of-tea. They simply exist to hold the super-fresh, organic toppings. Piled up higher and more delicious than you could ever imagine.
I had heard that you can't linger in this super cool white hideout. But we properly lingered at the long table with the pizza hipsters. What else do you need to know? Well, you can't book, the pizzas cost £17 and it would definitely be rude to share. Oh and you need cash.
Right, I'm off to change into that tracksuit.
Story Deli 123 Bethnal Green Road E2