He was away last week on a business trip.  So I decided to head out one night to Strip Bar.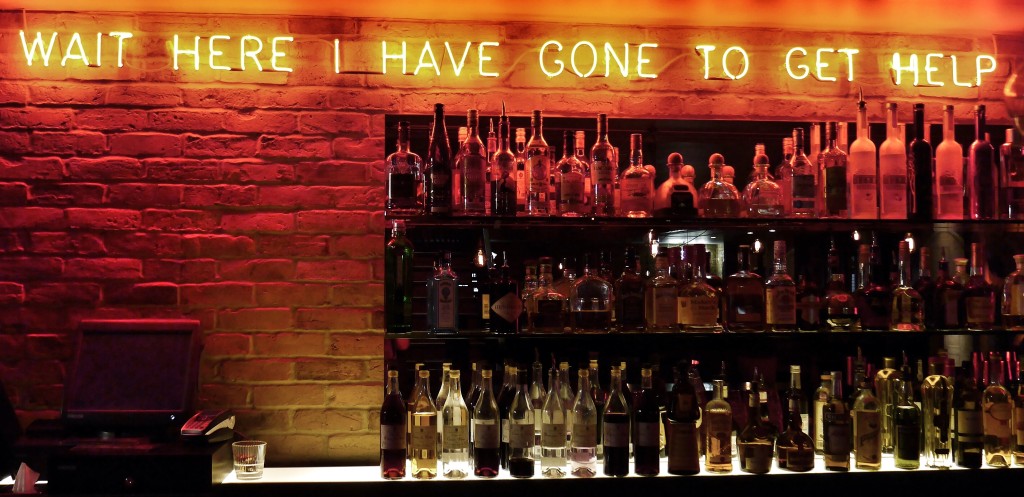 Now I have your attention.
But relax (Mum), Strip Bar and Steak is the recently opened steakhouse in the Malmaison Hotel on Charterhouse Square, Farringdon.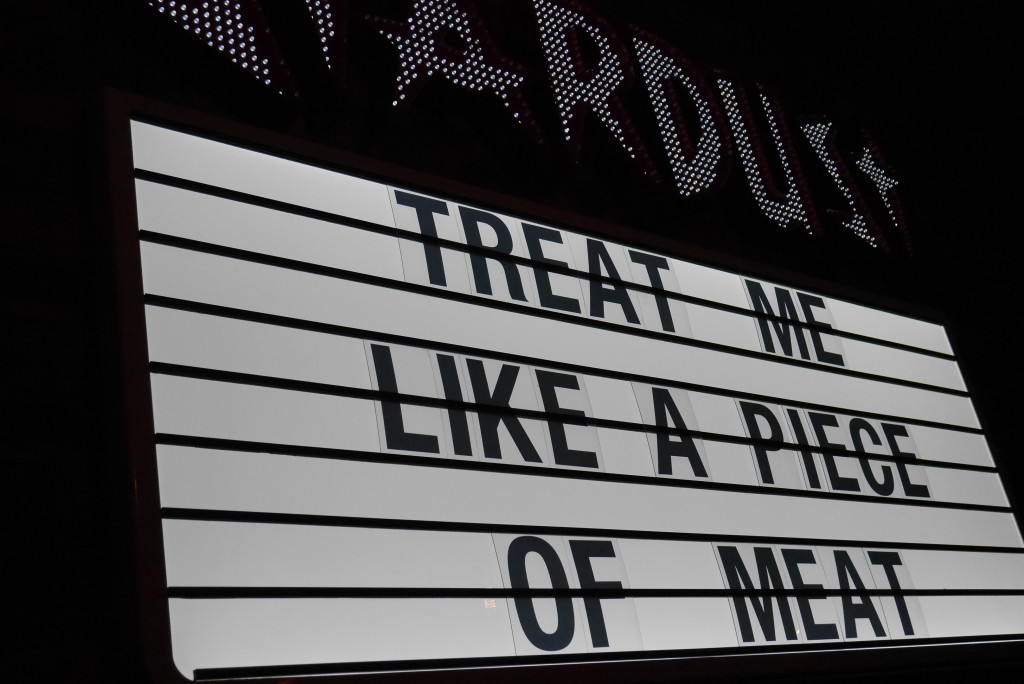 I'm not sure if the interior is NYC-styled or hinting Vegas, but either way the lighting is low, furniture dark and the brick walls are pretty bare bar some neon signage.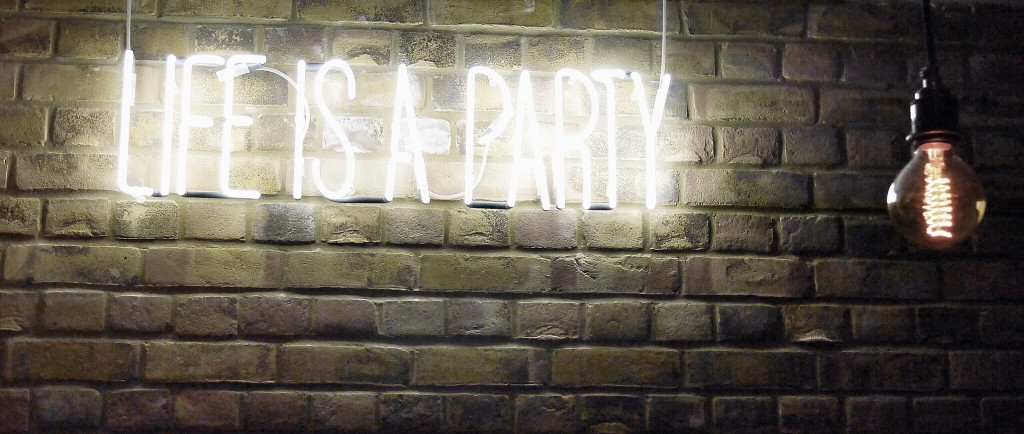 My dinner guest was long overdue a Life of Yablon treat.  We've worked together in various guises over the years and only ever had a giggle.  But more than that, she's super switched on in business therefore a perfectly brilliant person to throw new ideas at.  So, that's what we did – while sipping cocktails and chewing our meat.
Meat IS the business at Strip.  So, after our starters of tuna tartare and beef carpaccio, we got stuck right into our New York Strip Steak – with sides of truffle mash and wilted spinach.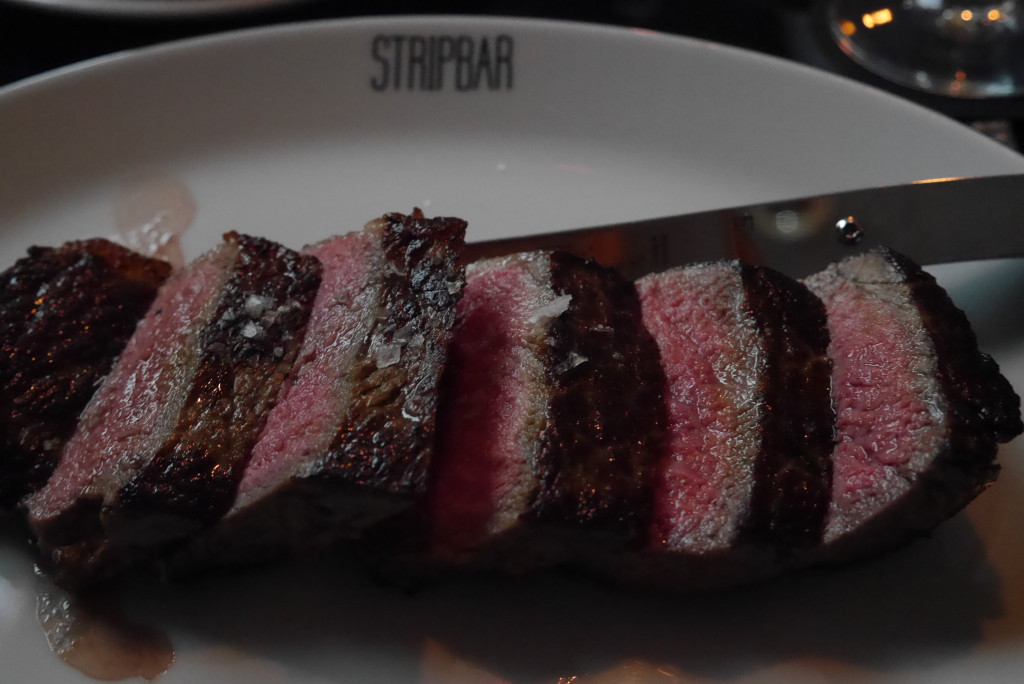 The service was spot on; attentive and friendly without excessive loitering.  A couple of hours passed in a flash before we realised it was week-night-bedtime.  After all, you wouldn't want to be in a strip club when the lights go on.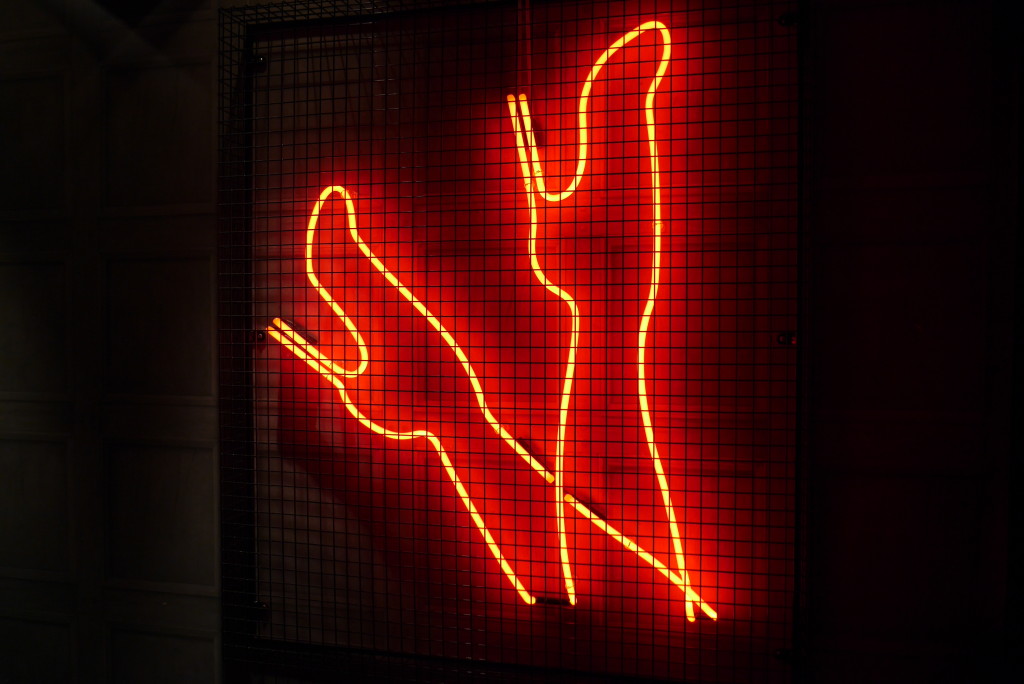 Strip Bar & Steak 18-21 Charterhouse Square EC1