My love of magazines is a little fanatical.  Often I'll get to a meeting a good 15 minutes in advance so that I can hover and browse in a nearby newsagent.  Who's written what, whose face is on which cover, what is the hot issue/TV/film/music and so on.  And now, of course, we have some pretty good reads which aren't sold on the newsstand.  Shortlist, Stylist, Time Out and now Caffeine are all priceless reads and yet absolutely just that:  price less.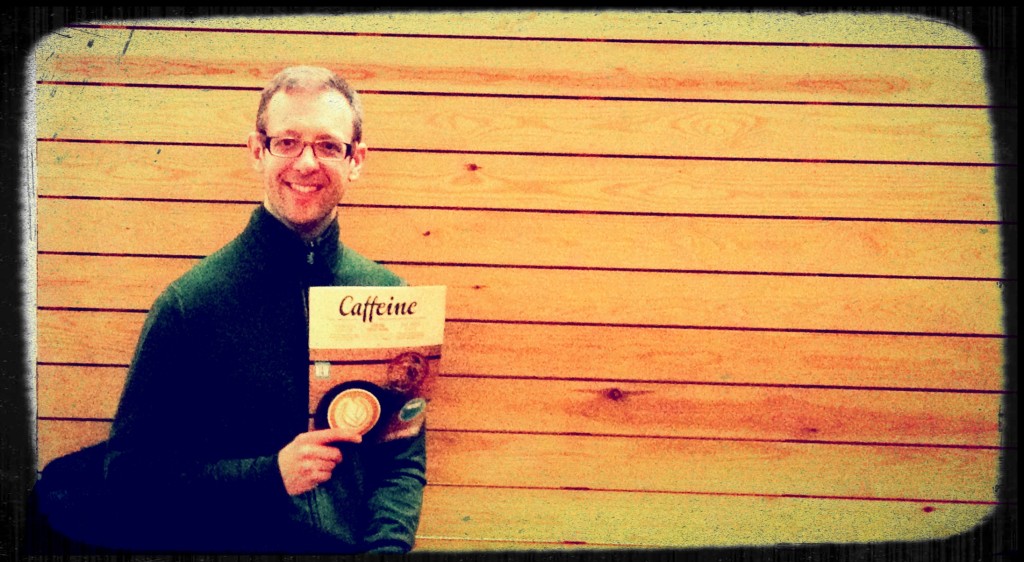 Never one to refuse a proper coffee in an independent coffee shop, I was doubly keen to meet Caffeine's founder and creative director, Scott Bentley, and to hear his thinking behind this reasonably cult latest addition to the valued freebie magazine market:
What is your thinking behind your mag? To engage with someone who has made the decision to go to an independent coffee shop, then help them along their coffee journey.
Who reads it? Anyone who wants to learn more about coffee
Which mags do you regularly read? I don't really read mags very often – I generally look at the pictures and layout, but I'll look at everything from consumer titles like GQ and Glamour to more niche titles like Kinfolk, Elephant and Collect.
What has inspired you to launch? The business model of Shortlist and Stylist and my passion for wanting to help people learn more about coffee
What makes a great coffee? About a 100 different variables from the bean, how it's roasted, how it"s ground and extracted. The water quality, temperature and pressure to the milk fat content, texture and heat. any many more things?
Are you a coffee snob? I'm not a snob, I just like good coffee and life is too short for bad coffee
How many do you drink a day? usually 2 or 3.  If coffee is good, you shouldn't feel the need to drink gallons
Why hasn't someone else published a coffee culture mag before? Or have they? There are a few trade mags but nobody in the UK has launched a magazine for consumers before
Who WON"T read this magazine? People who don't drink coffee or those content with their venti mocha-frappa-gingerbread-and -caramel-flavoured latte with cream and sugar
How late in the day can you drink coffee? Generally I wouldn't drink coffee after 6pm
Who would you love to have a coffee with and why? Kylie, do I really need to explain why?
Where is heaven? On my bike in the country on a mid summer morning
What makes you furious? People who ask for advice but don't really want it
Who is your hero? My dad
Fav film? Un Homme et Une Femme or Top Gun
Fashion lover or hater? Lover
What was the last item of clothing you bought? A pair of green Loakes
Best book in the world? The Secret Race by Tyler Hamilton
I met Scott at Kaffeine 66 Great Titchfield Street, W1 where you will find copies of Caffeine as well as damn fine coffee!
The Caffeine app £1.49 (with additional content not in the print edition) is now available for download.