It's about this time of year I start to think about our wedding anniversary.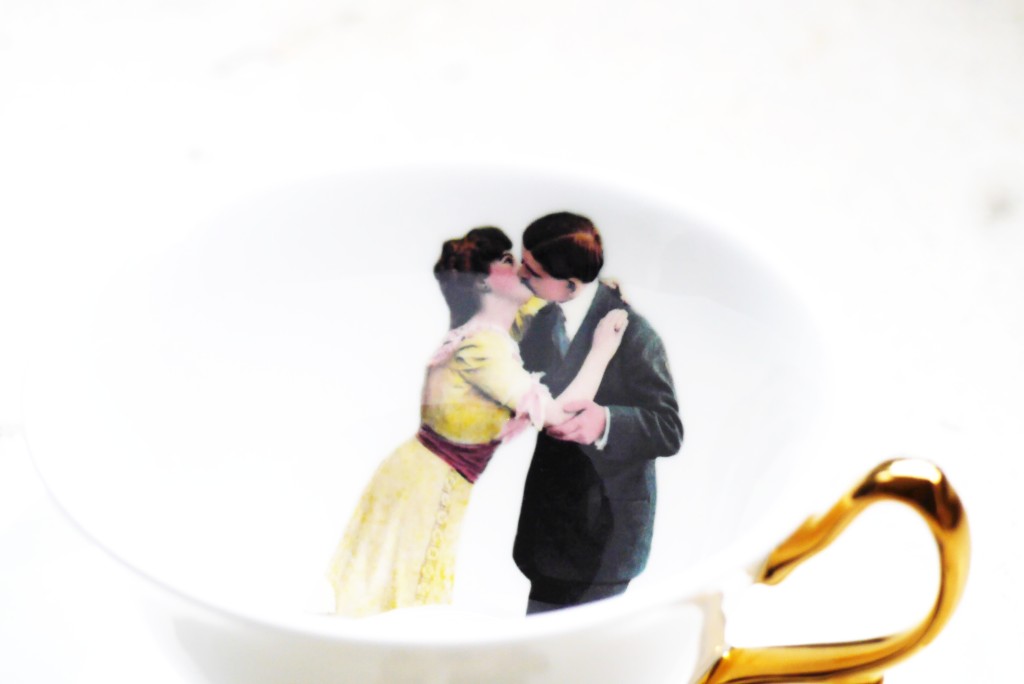 He and I have (almost) been married 14 years and already it feels like a lifetime.  Such different people we are now from the young innocent couple we were… walking up that aisle.   But there's a lot to be said about growing older and growing old together.  And most of the magic (aside from the shortness, snappiness and sulking) is down to those kisses.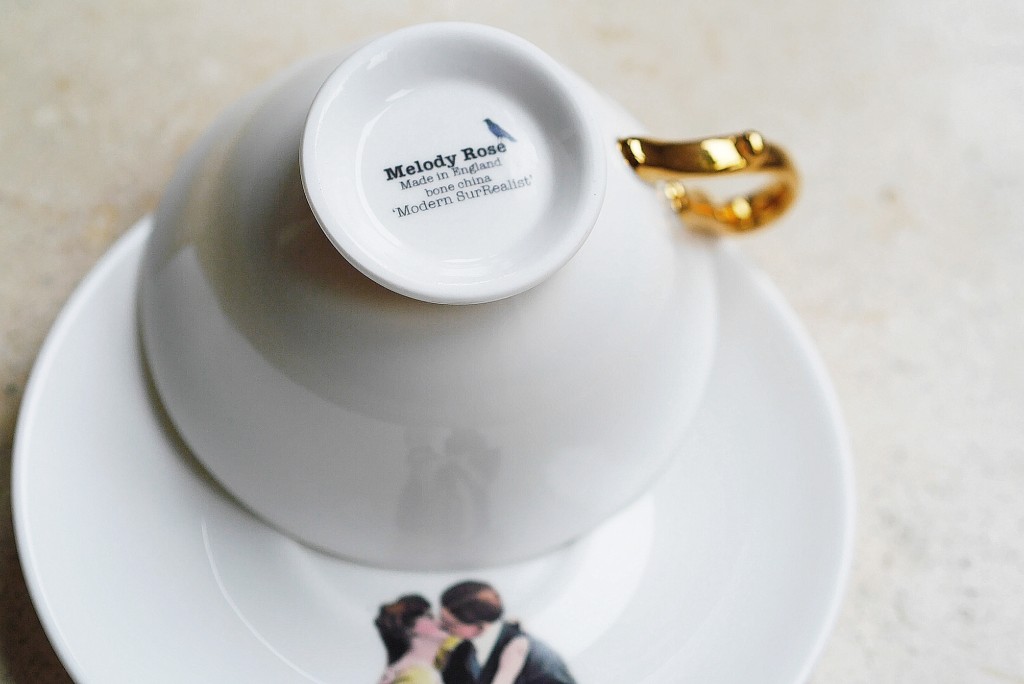 That's what I love about this cup and sauce from Melody Rose.  The man and the woman are enjoying a proper smooch.
If you don't already know Melanie Roseveare and her stunning range of upcycled vintage ceramics, you need to concentrate a little.   She launched Melody Rose,  her quirky ceramic business, three years ago and has since given new life to British-made bone china.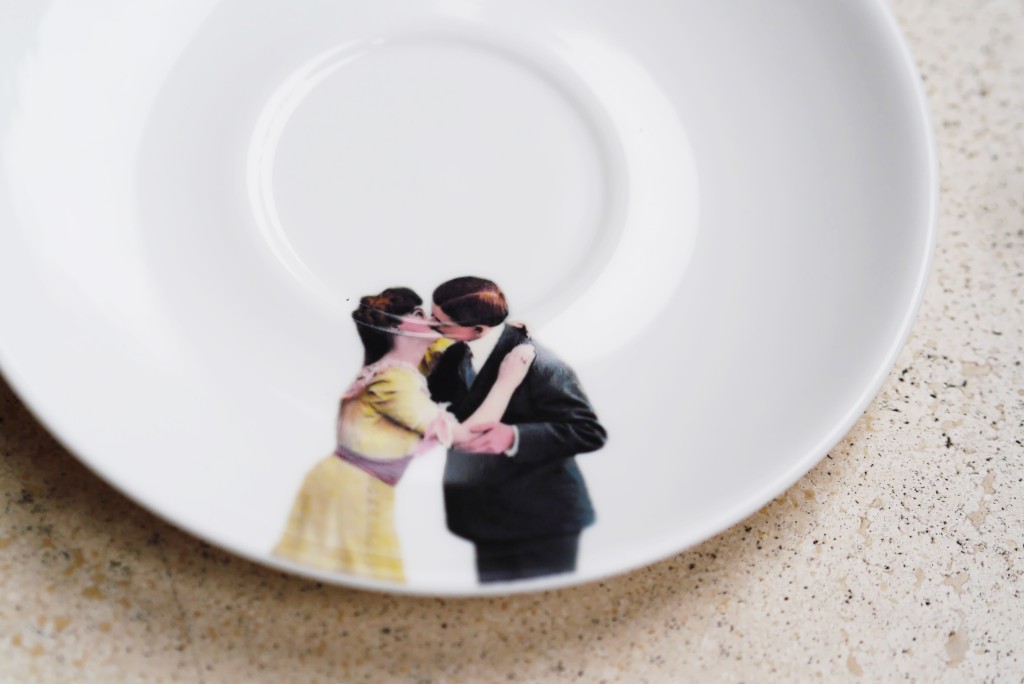 She fires the redesigned and hand gilded pieces in the kiln so that they can become everyday functional pieces of art.
And – without getting too slushy –  it's pretty fitting as I reckon with each kiss new life is flushed into everyday marriage… the same way her designs bring to life long-forgotten china.
A friend of mine collects Melody Rose pieces, displayed on her wall.  Personally, I prefer to take my tea in mine!
COMPETITION: Melanie is very generously giving away this 'Kissing Couple' cup & saucer (worth £32) to a lucky Life of Yablon winner.  All you have to do is follow me on Twitter and tweet what would you drink in your Melody Rose tea cup?  A winner will be chosen on 1st July and notified on Twitter.  Now, pop that kettle on…