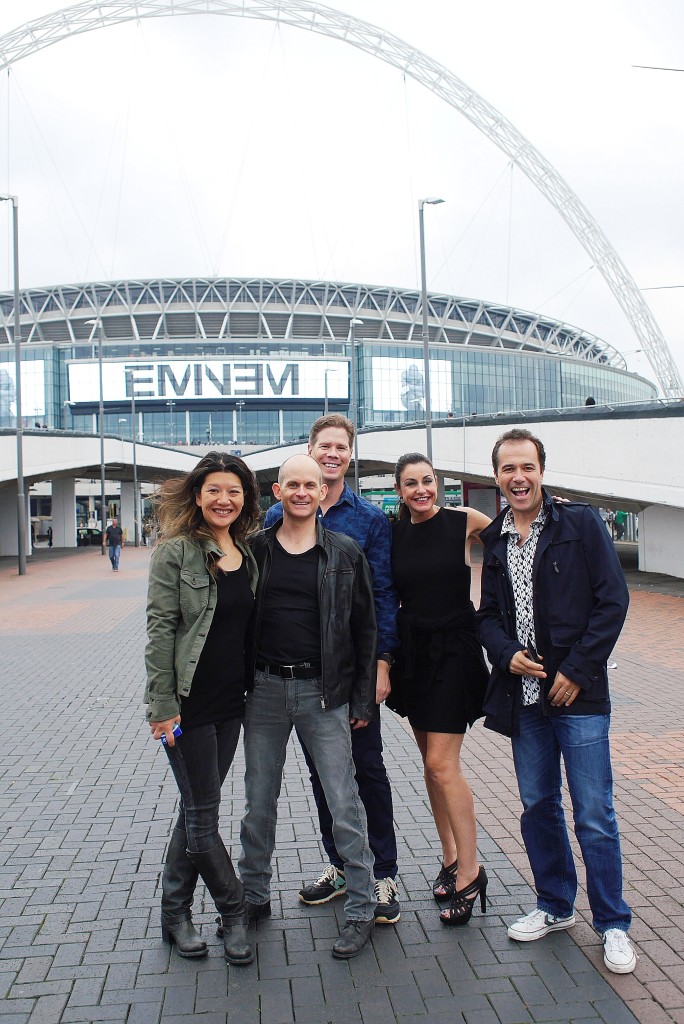 I would never ever have sought out a ticket to see Eminem. But … once the ticket had sought me, I realised that I was more than a little intrigued to see the Detroit rapper perform last Friday evening at Wembley Stadium.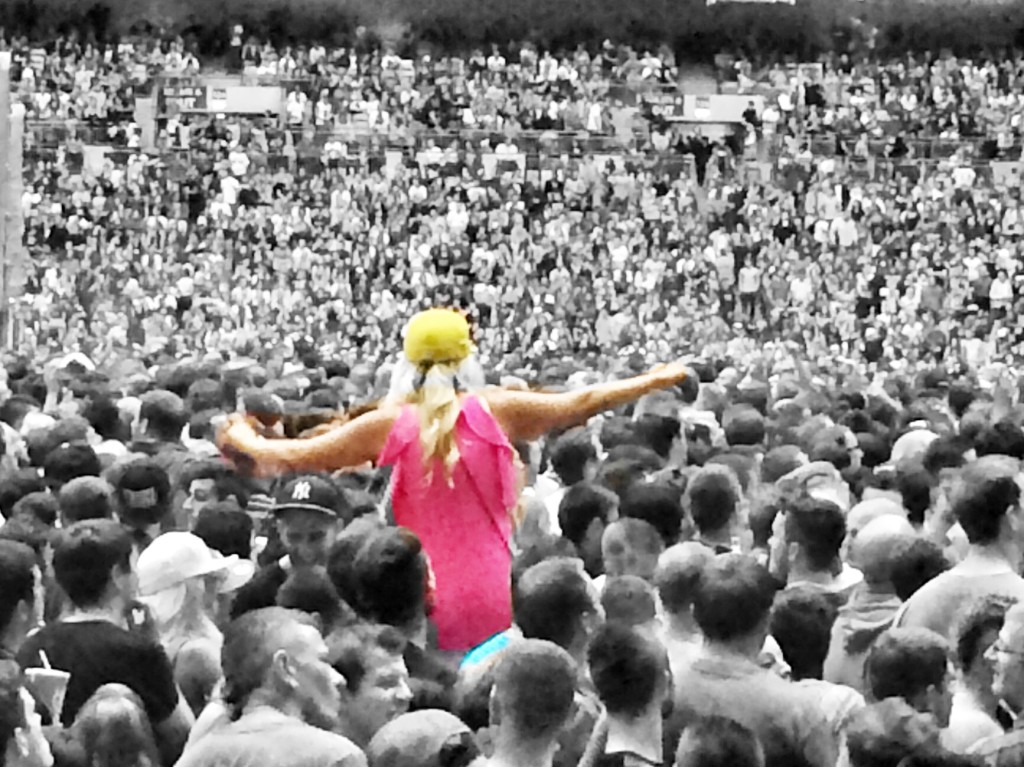 After all, let's be honest. This angry man, Marshall Mathers, is probably one of the most exciting and significant lyrical figures of the last 15 years.  He doesn't necessarily need to be 100% my cup of tea for me to appreciate his ever-so-thrilling talent.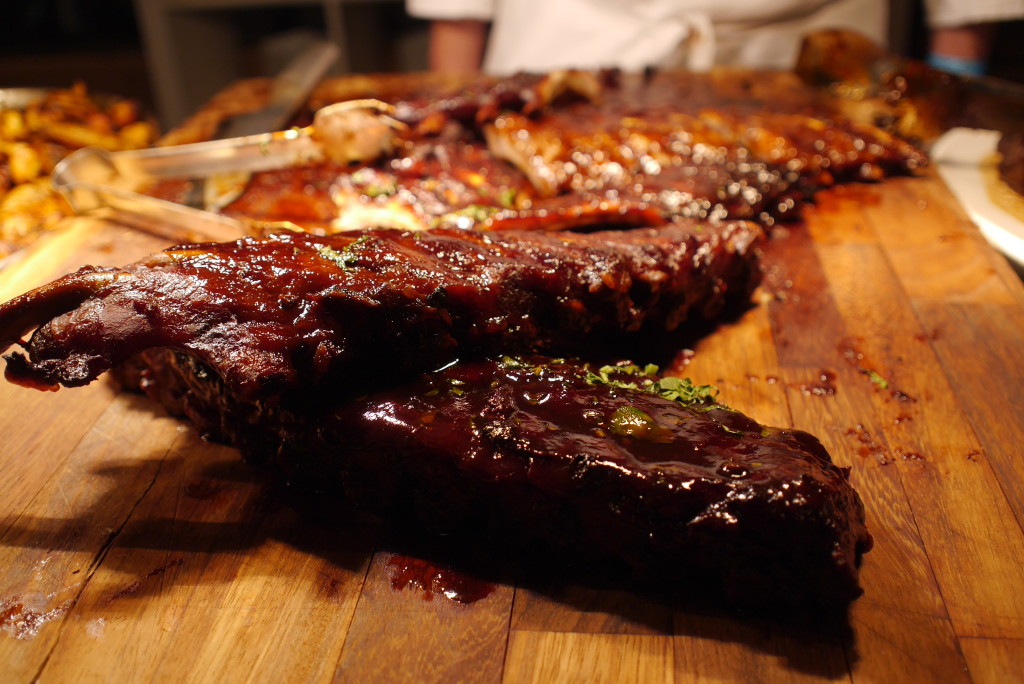 We had Bobby Moore tickets which meant that ribs, beer and a pretty hot seat were included in the price.  So the 6 of us got to Wembley early to make the most of it.
The crowd were feverish from the moment we left the tube station to walk the Wembley Way.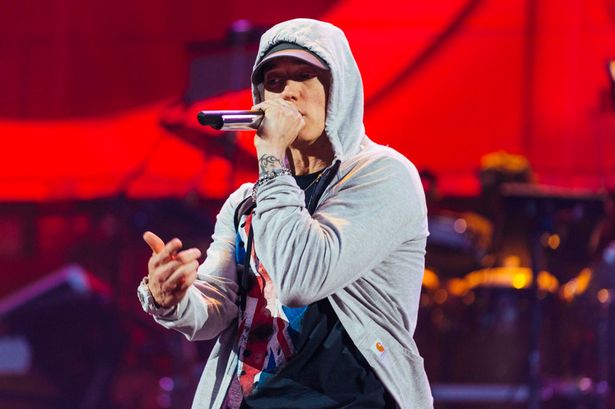 Eminem is not only the first rapper to headline Wembley Stadium but this is also the first time the Detroit artist has played in the city since 2001.  So that might explain some of the intense excitement.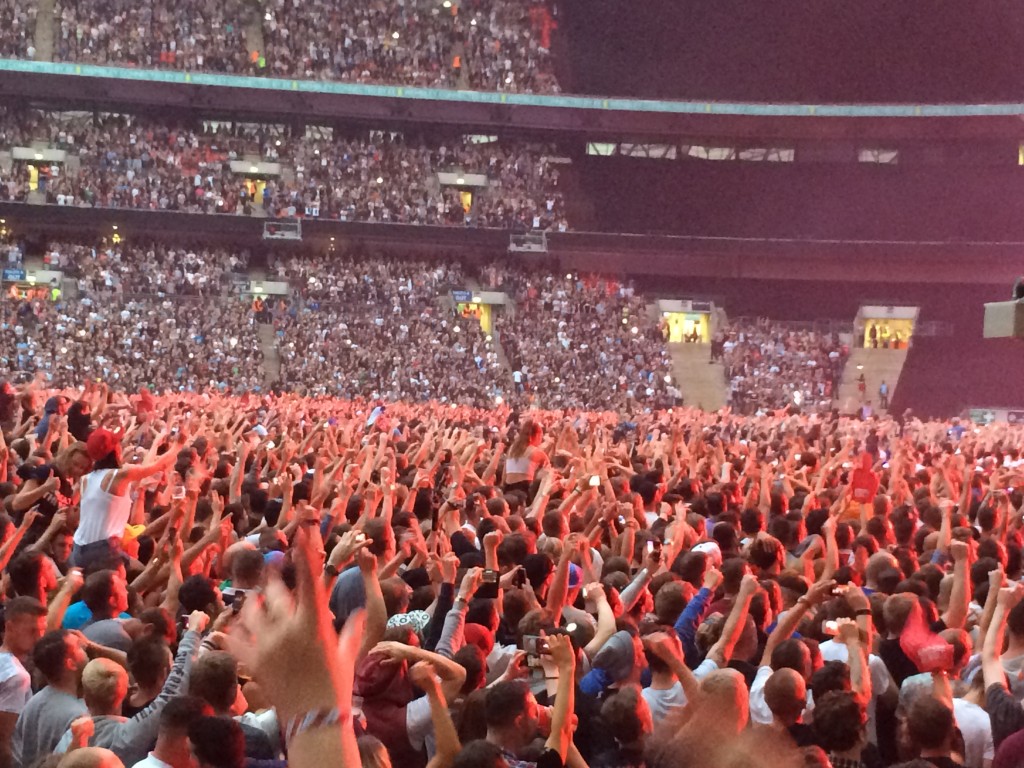 Mathers' tunes and words are equally brilliant.  He's the angry voice of his fans and there's no question as to how he delivers… with attitude, presence and some sheer hard slog.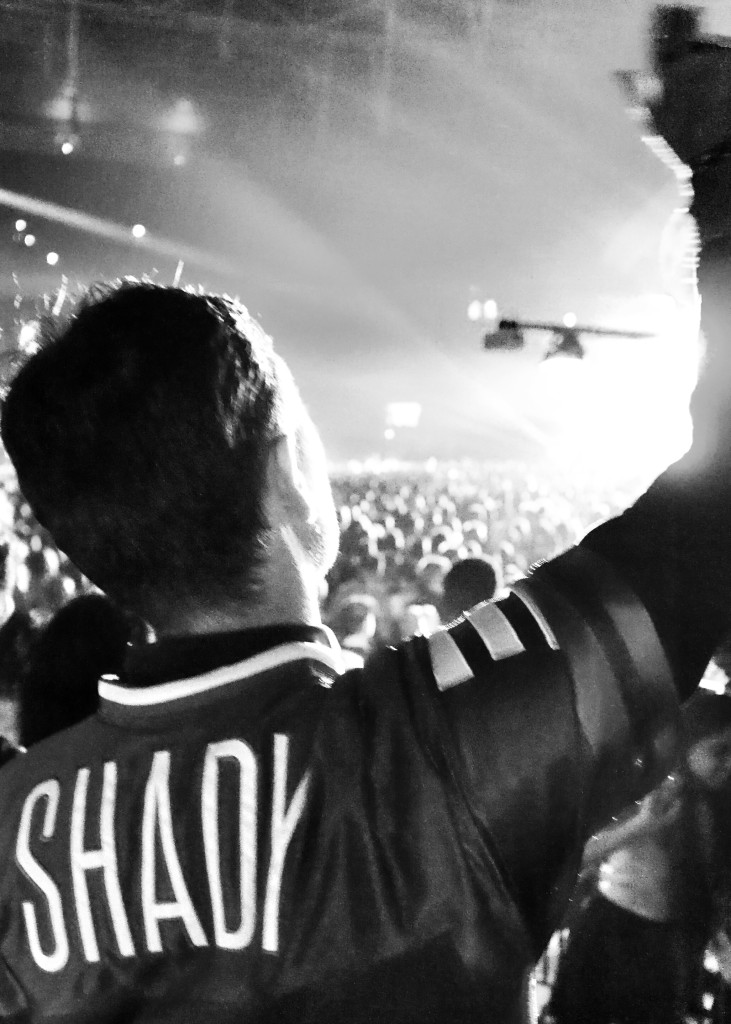 The first half of the concert was a little slow, I thought.  That was, until Dr Dre made an appearance… and even though the sound system was heavily criticised and neither Dido nor Rihanna were in attendance, the show built up to a frenzied crescendo with the 70-odd-thousand chanting The Way I am, Real Slim Shady and My Name Is…. all the way home.