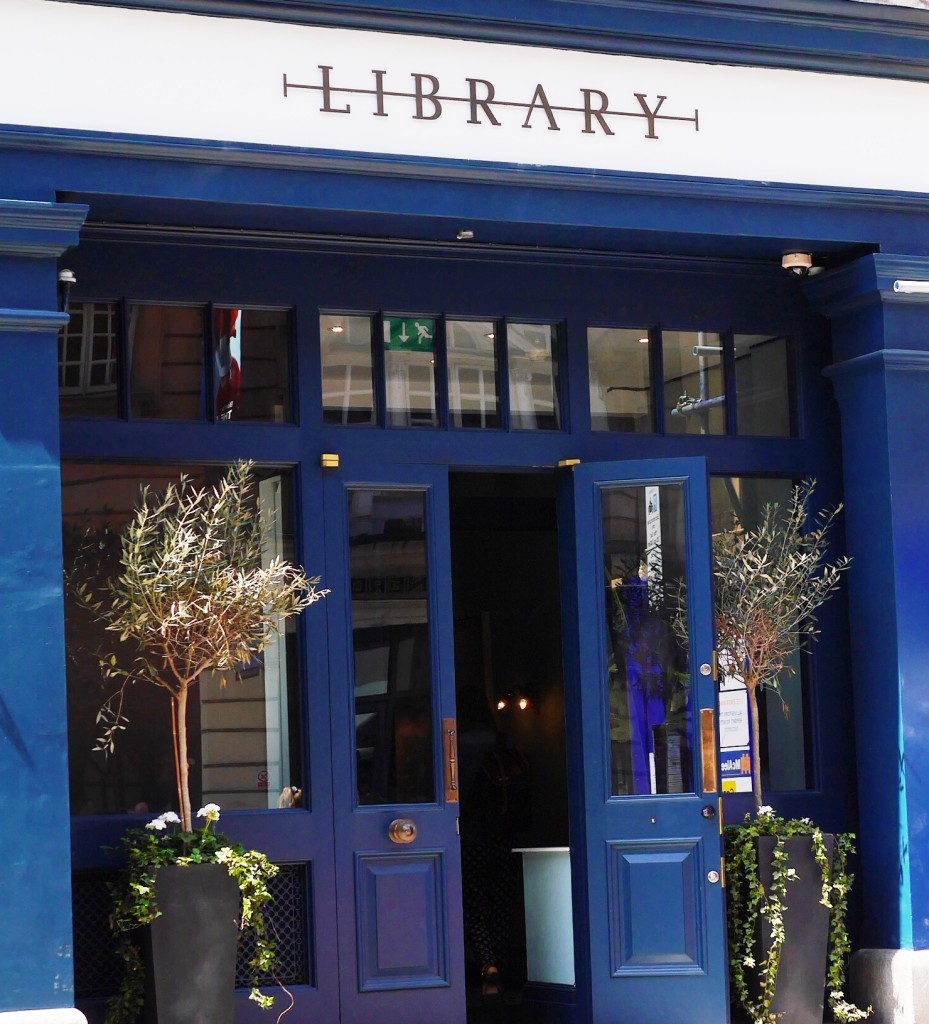 London loves its private members clubs.  This is clearly where big fat deals are sealed, careers ignited and a certain amount of flirting with the enemy goes on.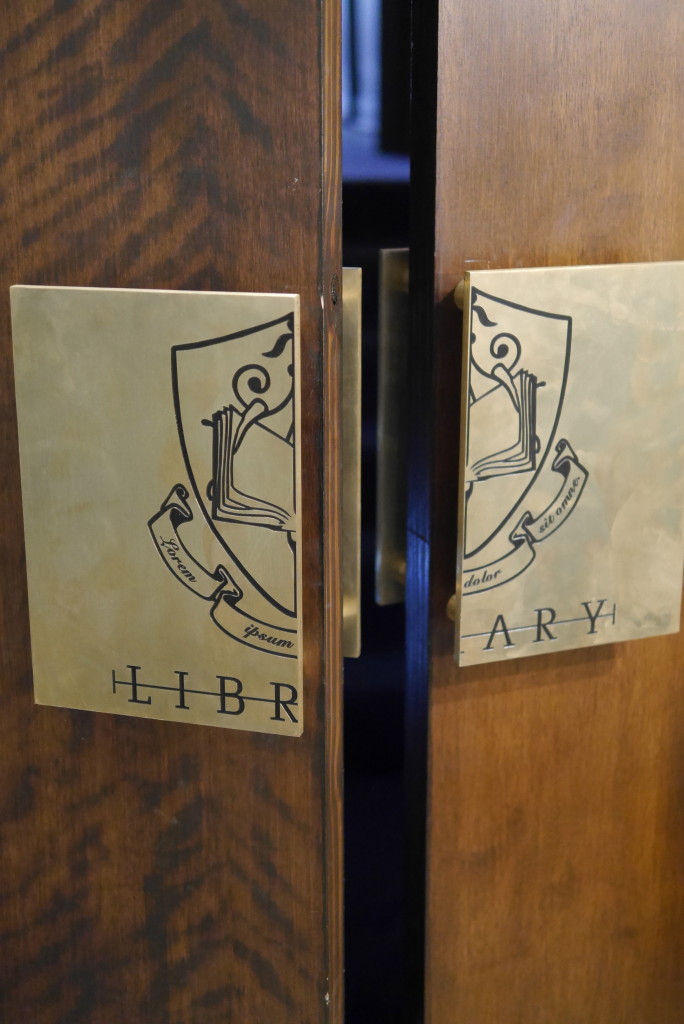 Basically, it's all about the closed doors.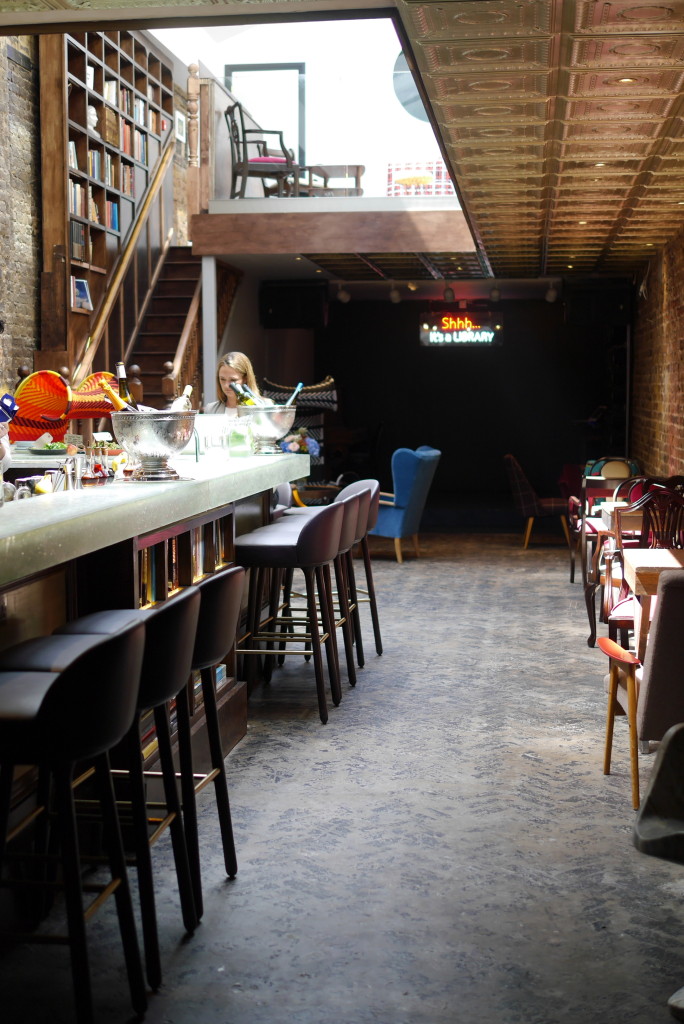 Library is the latest to (semi) open its doors.  Designed for the city's literary, design and artist communities, the club is located in the heart of theatreland on St Martin's Lane.
I'm not a member but begged events manager there Sarah de Quidt  for a sneak inside – just so that we can see what we're missing (or of course fall at the first hurdle and join)…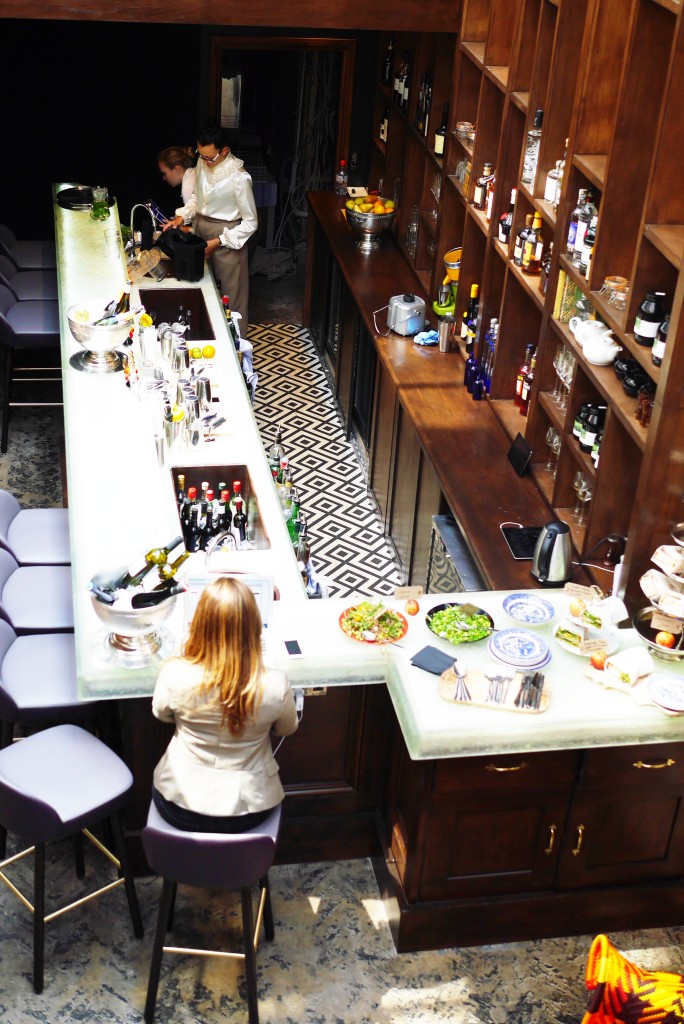 Walking into the spectacular main room with double meazzanine, fireplace and bar, the books are the last thing on your mind.  Marc Peridis and his interior design team at 19 Greek Street have coloured it happy.
A home from home contemporary space with serious fun drinks and an eclectic feel is exactly what founder Ronald Ndoro was looking to create here.  A hub in the West End where dynamic art consultants Art Naked (Tani Burns and Andrew Hancock) would curate innovative exhibitions and where Nicola Robinson (It's Rude to Stare AND the DJ as my 40th!) and Cecily Mullins would organise fabulous events such as literary talks, book readings, live music and a little dancing.
The kitchen isn't quite open yet (end of the Summer).  Nor is the gym.  But the roof terrace, a private dining room and 6 bedrooms (with a 24-hour concierge) are.  So now is the time to get ahead in life, to make that deal… as a member.
Library is offering to waive the joining fee (£250) for the first 10 Life of Yablon readers who get in touch with Sarah: 0203 302 7912 Annual membership costs £850.