Can a new cream honestly change your life?  A face cream, I should specify.  I mean, bad skin can definitely change your day.  And a blow dry can MAKE your evening.  However, I'm not sure of the finite value of a face cream…
Let me explain my dilemma.  I came home from holiday last week and started clearing out my beauty sample cupboard.  Like a mad woman.  Flinging out-of-date bottles out and giving unopened beauty treats to anyone who happened to pass by.  And then I came across this little pot which promised me Cell Repair.  Feeling a little in the dark as to which cells really need repairing, I started on the small print.
27 ingredients, built around the patented MA2 complex, reconstructs, hydrates, bio-energising. 
Glancing in the mirror, my beach wind weather beaten face (followed by a long haul dehydrating flight) looked keen for ALL of the above.   So I broke it open and started to review.
For a week I have used it religiously on a clean face – at night and in the morning (my poor Environ team of creams feel very out of sorts).
Cosmetics 27 manufacture the Baume 27 range which is centred around the restorative virtues of the plant, Centella Asiatica. The pharmacist trained founder, Michèle Evrard, worked for more than 18 years in the cosmetics industry before she realised (and proved) that extracts from this medicinal plant could heal and reconstruct the skin to achieve a smooth and youthful glow.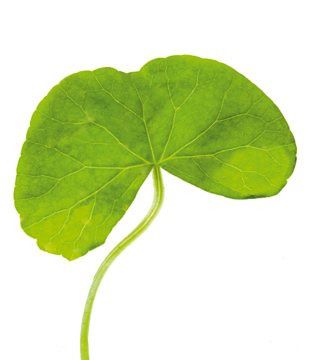 Am I convinced?  Well, my skin definitely looks more hydrated (it's a thick old cream) but is it worth £112?  I'm afraid the jury is out.  And, anyway, I don't think I could EVER spend that amount of money on a face cream… whatever it promised.
Do you agree?