The importance of children learning to cook never seems to outweigh the enormously hideous mess left in my kitchen.  Mini can make a mean scrambled egg on toast and Small is quite a dab hand at his colourful bolognaise but… well, let's face it when I can whip it up in less time with minimal clearing up, it seems like an obvious division of labour…
Divertiment and its Growing Gourmets cooking classes– however – will do ALL the preparing, teaching, directing and clearing up.  So I sent Mini and her mate along to the Marybelone High Street branch to review on behalf of Life of Yablon.
Last Monday, they joined the 9-11 year old session entitled Growing Gourmets:  Little Italy.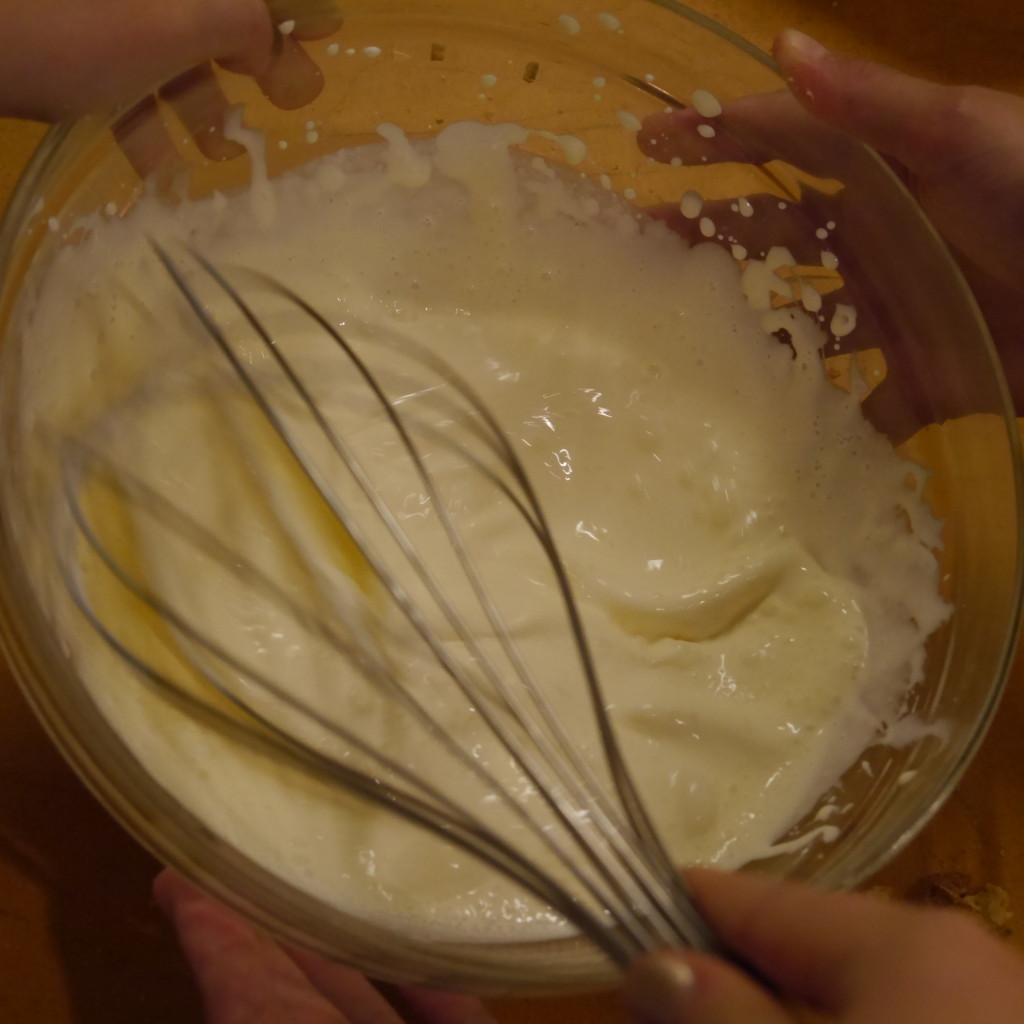 Parents aren't usually allowed past the kitchen threshold but Mini had hired me as her photographer.  So I stayed behind to snap and observe.  In awe.
They cooked (I mean, really cooked!) cheesy focaccia, fresh pasta dough, basil pesto, meatballs, tiramisu, almond biscotti and cherry & chocolate tortini.
I witnessed tagliatelle being made in the wind-up pasta machine, meat being rolled into 5cm balls, cream whisked, Amaretti biscuits crushed, biscotti dough mixed and some wild Funky Monkey tiramisu assembled.
Sam Harvey, their teacher, was firm (with the 11 yr old boys) while kind, helpful and encouraging to all her chefs.
Expecting utter chaos and flying Oreos, I was disappointed.  Sam has the team of 12 completely under control.
And finally, after slaving away in the kitchen for the best part of 1.5 hours, they sat down to enjoy their results – meatballs and pasta followed by their very unique looking desserts!
Mini and her mate were in heaven.  Not only did they adore every aspect of the cooking, they were full of pride as they carried their remaining take-away Italian dinner home.
The 2 hour class at Divertimenti Marylebone costs £50 per child.  Click here for details of forthcoming Growing Gourmet classes.