Have I taken leave of my senses as I sit down to write about hair toggles?  NO.  This is serious business.  I have spent years and years in search of something even vaguely effective to keep my hair in a top knot.  And nothing has faced up to challenge as well as these recently-discovered spiral hair toggles.
Before I tell you just how brilliant they are… let's discuss how wrong hair toggles/elastics can be.
No grip on super shiny hair – tugging out precious hair – cutting off blood supply on wrist – a grip too tight headache resulting – as dull as hair elastic – VELVET scrunchies…
Do you remember just how bad those velvet hair scrunchies were?  Lady Y even started making them for me… I loved them so much.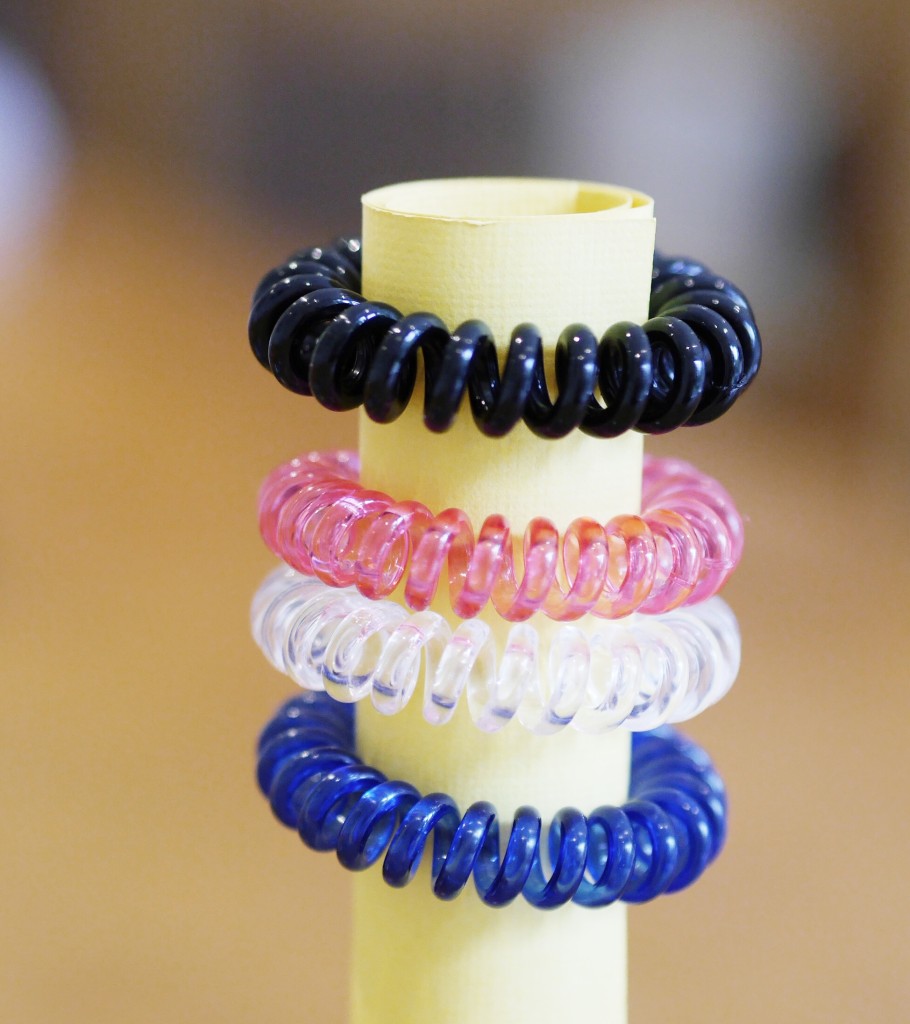 OK so the Sweaty Betty spiral hair toggles look like a phone cord but don't be put off.  Firstly, they are strong yet stretchy.  Secondly, they grip effectively but don't tear the hair when you pull them out.  And the best thing ever is that they don't leave your hair with all those odd kinks upon exit.
The spiral hair toggles are £4 for a pack of 5 and they come in five colours (black, blue and clear, bright pink and neon yellow) from Sweaty Betty.  Clearly I need to get out more.