I'm a big fan of London street food.  It feels time efficient and faff-free.  But I hadn't tried my hand (nor mouth) at Egyptian street food.  Until today.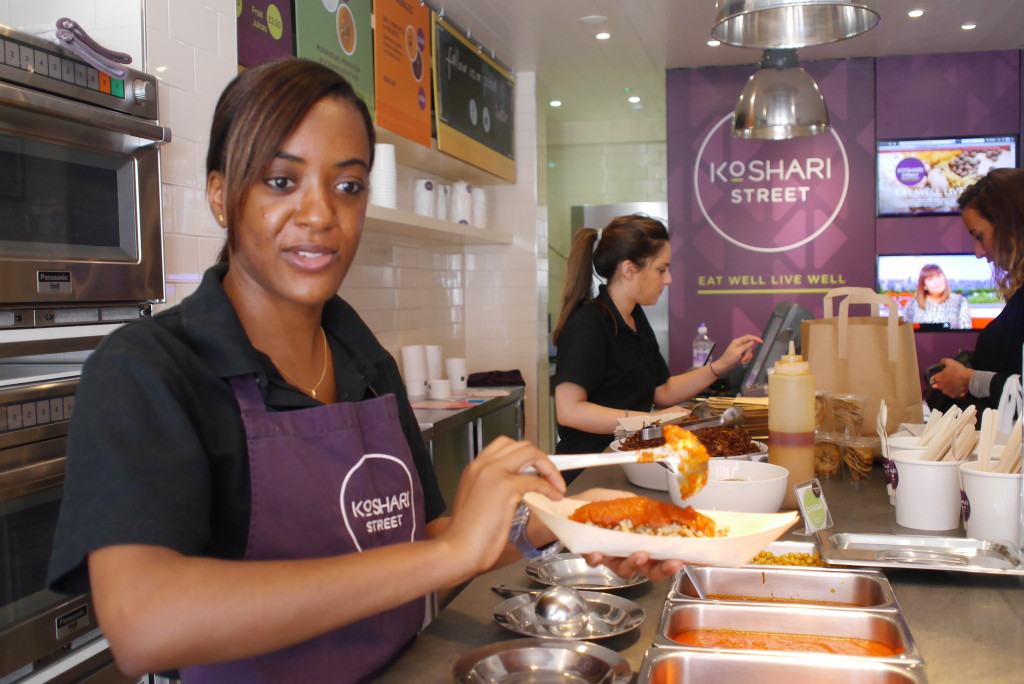 Koshari Street has been on my list since this hole-in-the-wall on St Martin's Lane first opened last May.
I was meeting my South East London friend and WC2 seems about as central as we could get.  Anyway, most importantly, she was bringing her new-ish bundle of joy with her and I couldn't wait to get my non-broody cuddle-fix.  Oh and point the lens a little too…
We knew that there wouldn't be much room for a buggy as the premises are small.  But we decided to brave it either way and eat at midday to avoid the rush.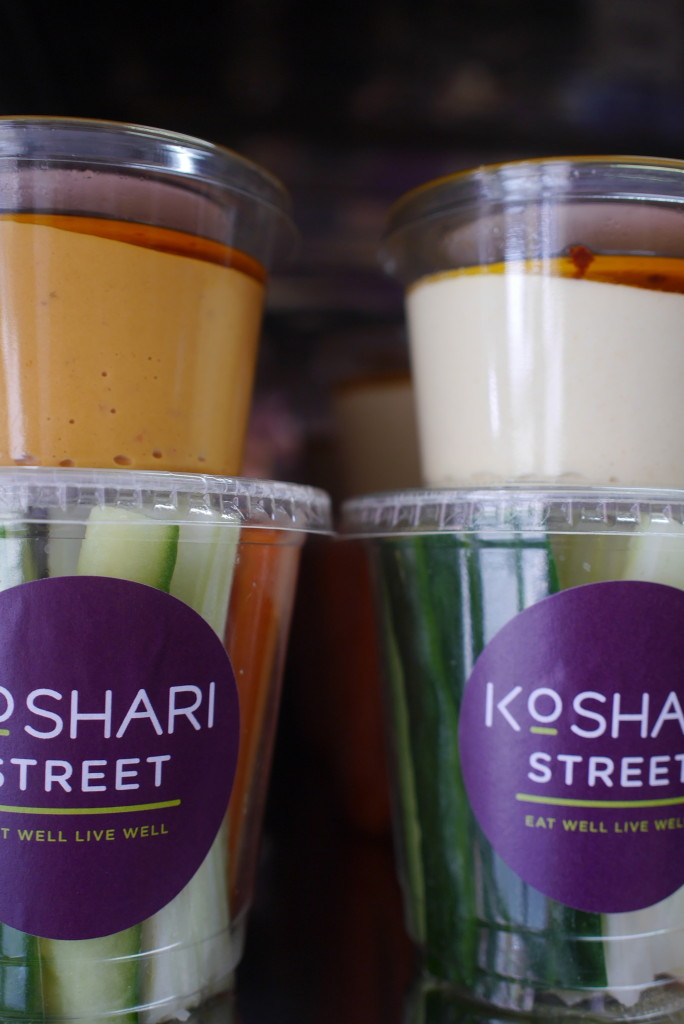 Koshari (and don't worry I didn't know either) is a simple dish of lentils, pasta, vermicelli and rice topped with tomato sauce and fried onions. And that's basically it.
As the carb-bomber that I am, I polished it off in one while agreeing with my co-eater that the fried onions were the icing on the Koshari.  It's NOT pretty to look at but, once you've got over that, Egyptian food can be promptly added to the capital's food map.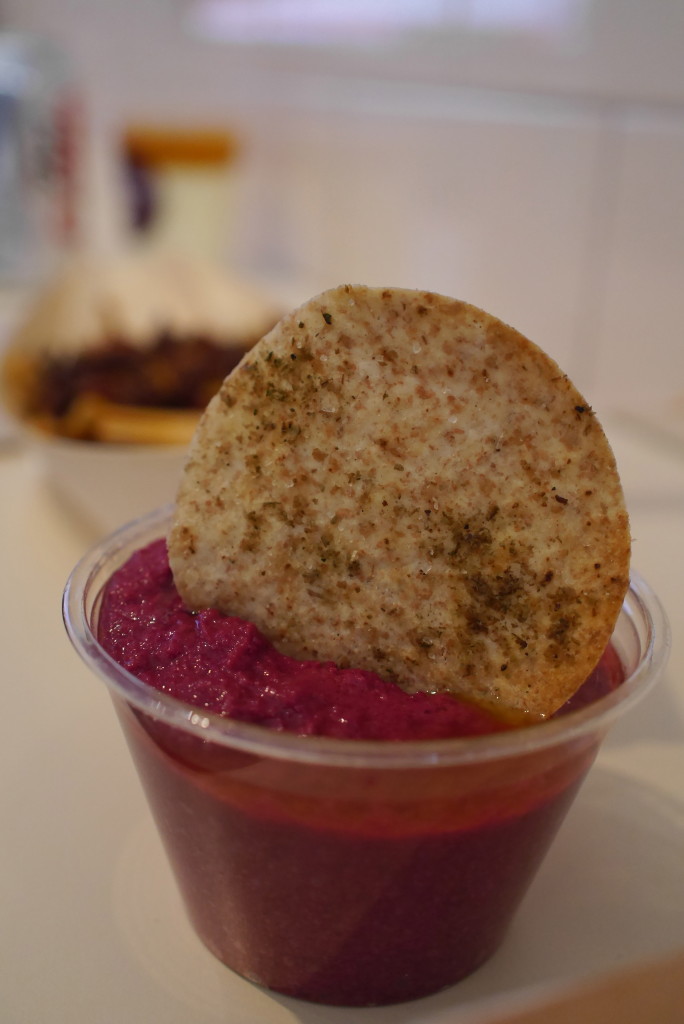 The beetroot humous and tabbouleh/slaw salad were fresh and … well basic, I suppose.  But this is street food and it felt better than eating a boring old sandwich.
A certain nappy needed changing.  We headed for the luxury of St Martin's Lane Hotel and then found it too luxurious to leave.
Outside in a scorching Trafalgar Square, Brazil Day Festival was going strong.  The World Cup has finally kicked off.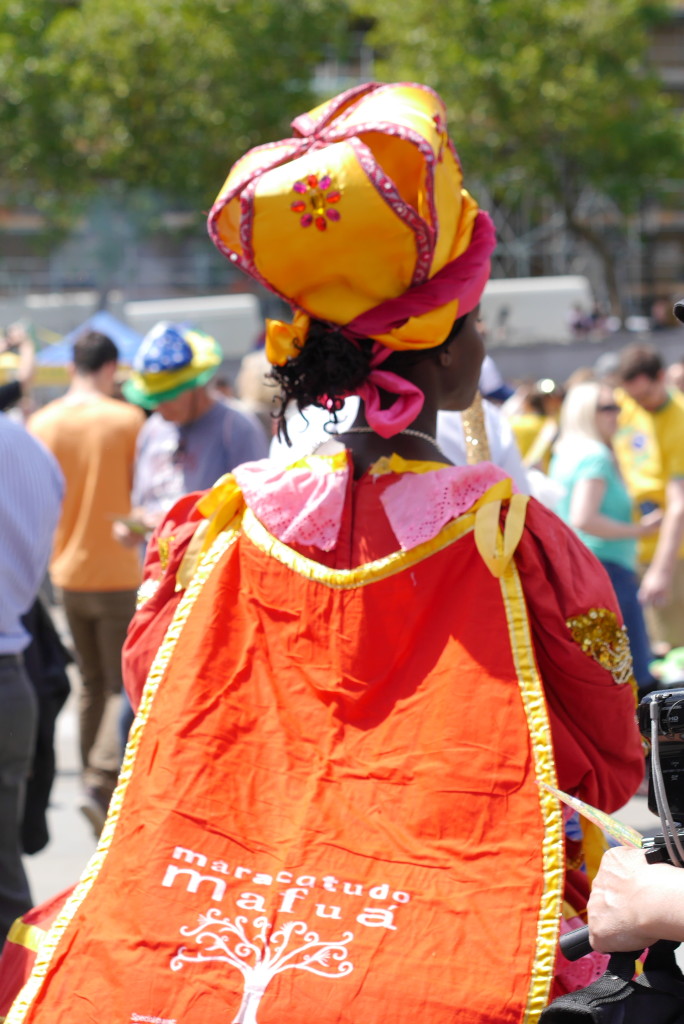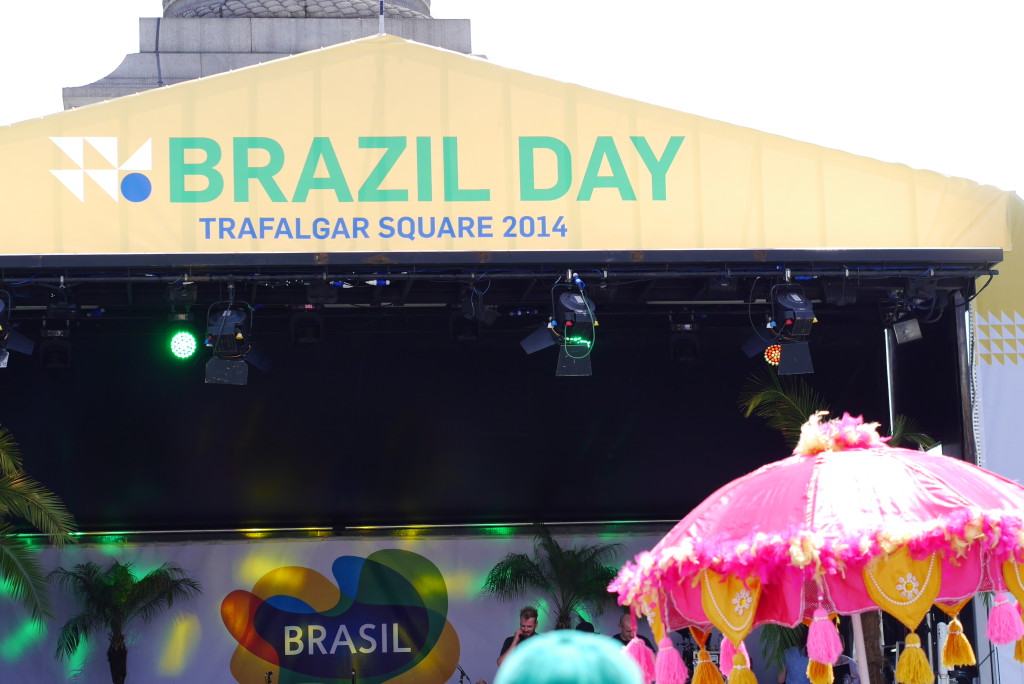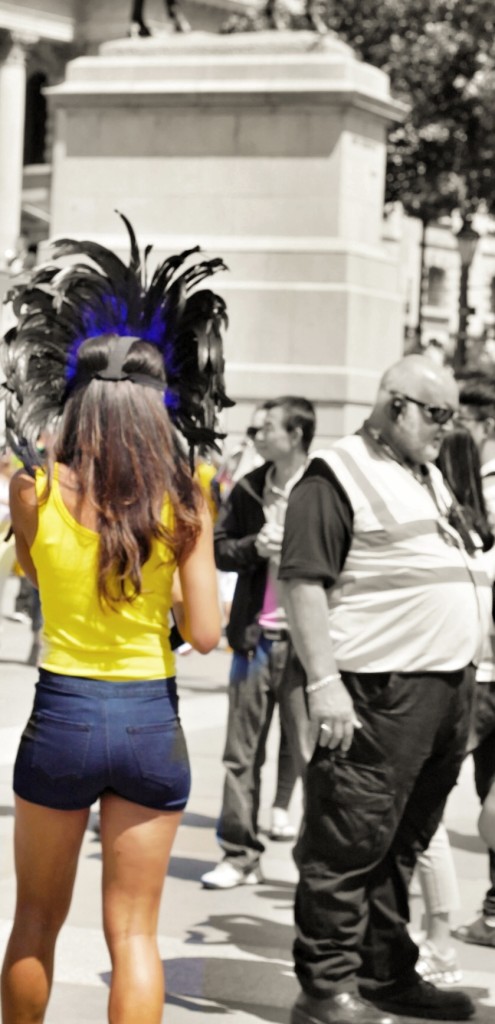 A portion of Koshari costs £3.95 at Koshari Street, 53 St Martin's Lane WC2.